CHAMPAIGN — Illinois' 13th district congressional race is heating up as November approaches. The newly redrawn district stretches from the Champaign-Urbana area to the Metro East suburbs near St. Louis — including much of Decatur and Springfield.
This week, the Illinois Farm Bureau's political action committee endorsed 13th district Republican candidate Regan Deering. The news came after the group's ACTIVATOR PAC interviewed both candidates in the race.
In the 2nd congressional district, IFB endorsed Democrat Robin Kelly, whereas in the 12th district, it endorsed Republican Mike Bost.
The Farm Bureau's endorsement may seem like an obscure one for many city-dwellers, but it's important in downstate Illinois. IFB has about 400,000 members, which includes 78,000 active voters. Founded in 1916, it has supported the founding of agricultural companies, such as Country Financial and GROWMARK FS.
"After meeting with Regan, my fellow trustees and I walked away knowing she is committed to working across the aisle and will find real solutions for real life America," said TJ Shambaugh, chairman of the 13th district Farm Bureau Activator PAC. "As a former small business owner, she understands firsthand the burdens that can be placed on the shoulders of the 'little guys."'
Republican newcomer Regan Deering isn't a stranger to rural issues. Her grandfather is Dwayne Andreas, the former chairman of Archer Daniels Midland. She described the recent endorsement as a personal one.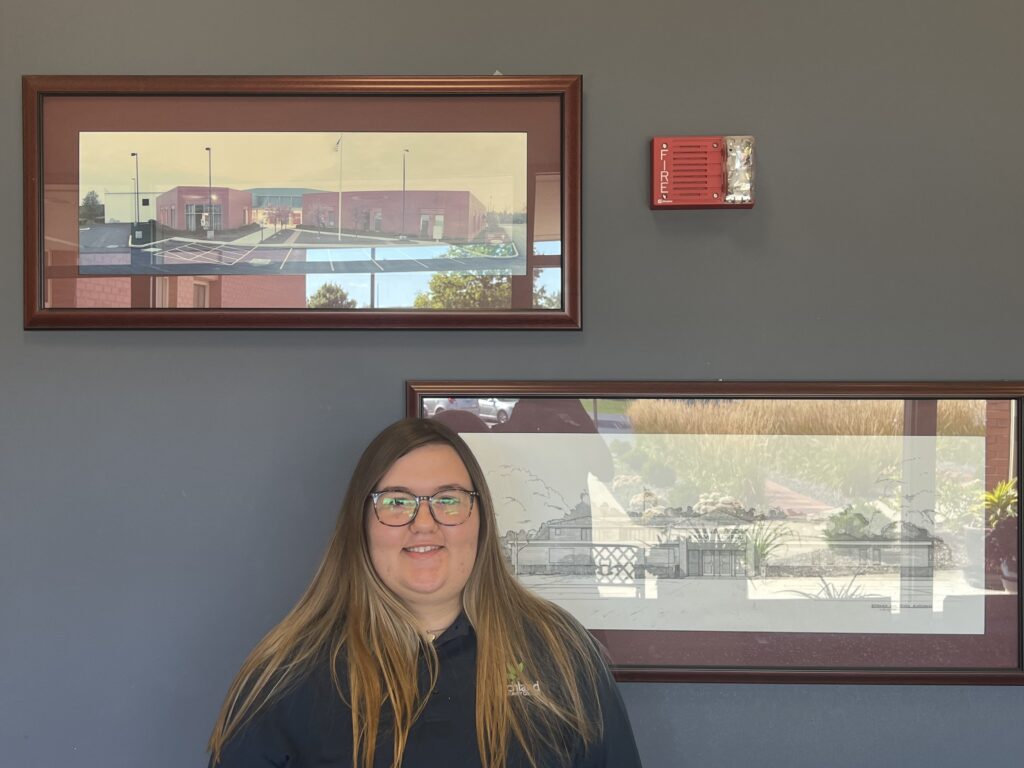 While Deering said farmers are under "attack," she's optimistic for their future.
"I'm so grateful to the Illinois Farm Bureau and their ACTIVATOR PAC for a great honor and knowing that the ag industry is a key economic driver here in the state, and of course, across the country. So to be able to have their support and knowing that they feel like I'm going to be an advocate for their membership and their farmers throughout the state is really meaningful for me," Deering said.
Deering spoke about her plan to invest in ag education, particularly at the University of Illinois, boosting the ethanol industry, and supporting efforts to increase rural broadband access. She also reiterated the need to pass the upcoming Farm Bill.
Hailey Thompson, a supporter of Regan Deering and a student at Richland Community College in Decatur, sees a need to get involved in politics.
"I am not in her district currently. But I know she's very selfless. And being a young person in our world, I told myself when I start to vote and when I start to support people, that it needs to be someone who's not going to just speak for themselves," said Thompson, who also works with her school's greenhouse and farmers market.
Deering's opponent is Democrat Nikki Budzinski. Budzinski has been endorsed by the League of Conservation Voters and the United Food and Commercial Workers Local 881, among other groups.
Harrison Malkin is a reporter for Illinois Public Media. Follow him @HarrisonMalkin