URBANA – Jenny Davis first learned about Native American ancestral remains on the University of Illinois Urbana-Champaign campus in 2017. 
At the time, many were housed in the anthropology department, where Davis had already been working for a year. 
"I was deeply upset that my department [anthropology] and the university had taken so little care with them or with me as a Native faculty here," Davis said. "It felt very clear that if I didn't do anything, nothing would be done." 
Davis is a professor of American Indian Studies and anthropology. She is also a citizen of the Chickasaw Nation. 
Like other colleges and museums across the country, U of I is decades behind on fulfilling its obligations to the Native American Graves Protection and Repatriation Act of 1990. The Act's abbreviated term is NAGPRA.
The law required federal institutions to return Native American human remains to their descendents and affiliated tribes. 
Three decades later, U of I still houses almost 800 unrepatriated ancestors, according to a recent ProPublica investigation.
But that's changing, thanks to Davis.
Why are there Native American human remains at the university at all?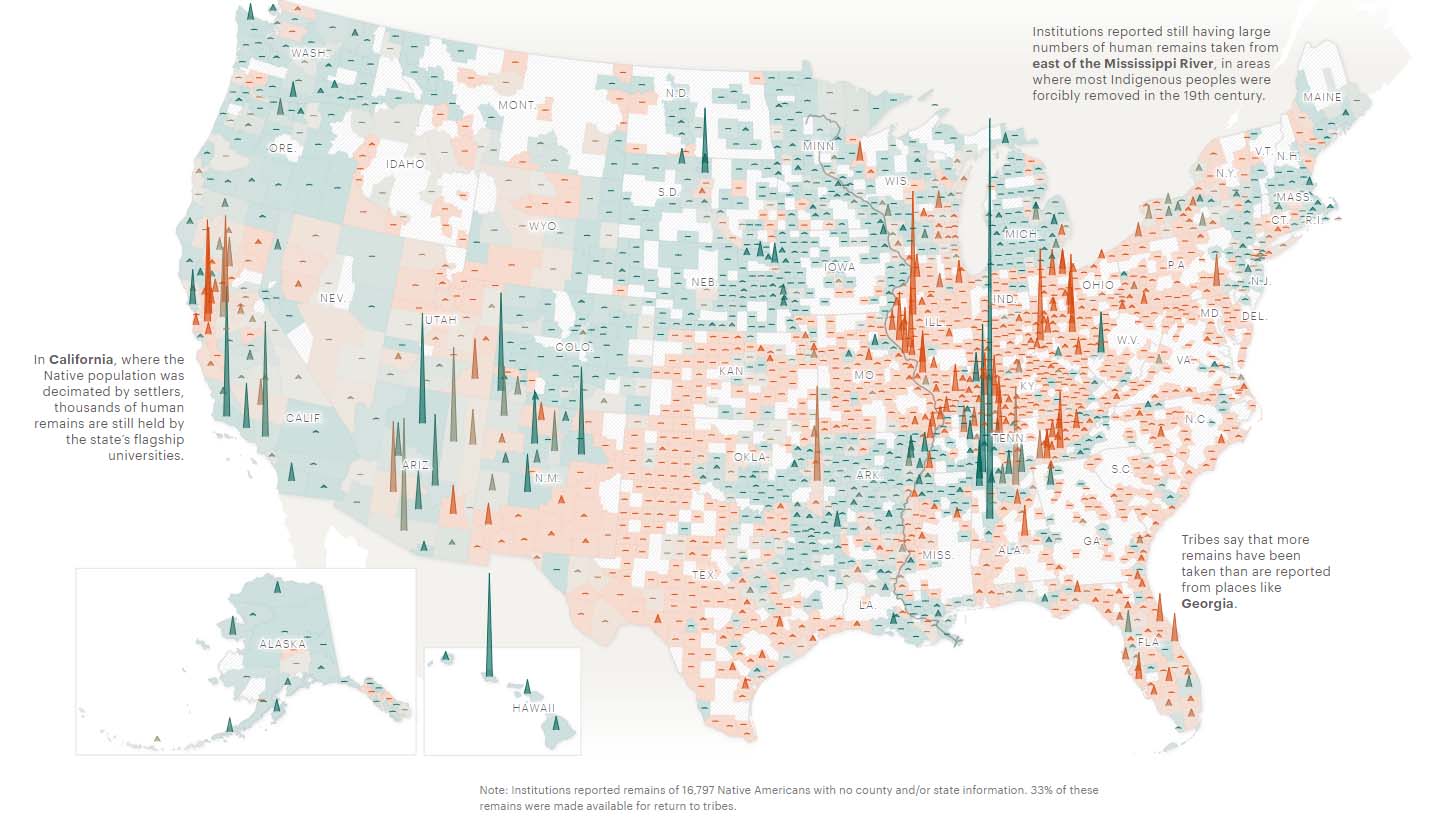 When the state of Illinois forced Native American nations to leave their homes in the mid-1800s, there was no one left to protect the ancestors they had buried. 
Archaeologists saw an opportunity. 
University of Illinois faculty began excavating Indigenous grave sites around 1900 and bringing the belongings and remains of people there back to the university, according to U of I NAGPRA Officer Krystiana Krupa. 
"Most of the excavations, especially the early ones, were just to try to get a sense of what people were building," Krupa said. 
Krupa said racism fueled the desire to bring human remains back, adding that the U.S. government did not treat Native Americans as full citizens with the right to vote. 
"It was actually completely legal to dig up Native American cemeteries until NAGPRA was passed in 1990. And historic cemeteries have always had that kind of protection," Krupa said.
The University of Illinois excavations continued into the 1980s. 
For example, in 1959 and 1960, university archaeologists John McGregor and Elaine Bluhm exhumed a minimum of 32 people and their belongings from where they were buried in Rock Island County. They believed they were protecting them from highway construction, according to an obituary of Bluhm. 
However, instead of reburying the bodies, the archaeologists moved them to Urbana-Champaign.
Those disturbed were ancestors of the Sauk and Meskwaki nations and had been buried between 1790 and 1820. 
"That living family walked away thinking grandma was buried – or grandpa, uncle, father, mother, child," said Meskwaki Nation Historic Preservation Director Johnathon Buffalo.
"And [over] 100 years later, we come along and we have to rebury some of those people back."
What changed under NAGPRA?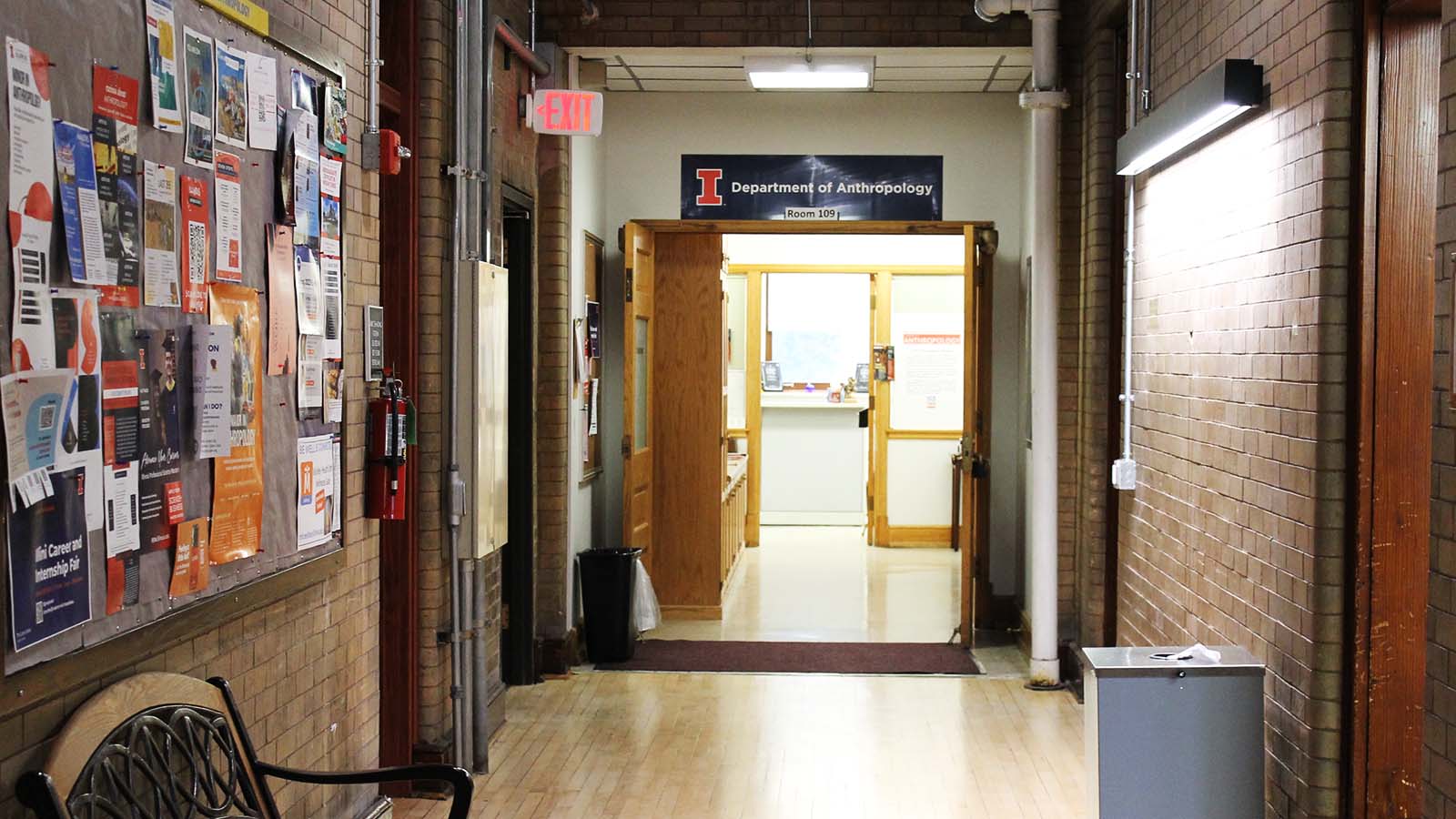 When NAGPRA was passed in 1990, some archaeologists were reluctant to give up what they saw as their life's work. And those who were committed to repatriation only worked on it in between other priorities. 
Johnathon Buffalo ran into these obstacles as he tried to repatriate Meskwaki ancestors. 
"They tell us to be patient, that they're working on it. And we've been patient," Buffalo said. "And then they think we forgot about it. That's how it's been institution after institution. They expect us to keep reminding them to do their job."
About a decade after NAGPRA, the university worked with Buffalo to repatriate those exhumed from Rock Island County. Buffalo said the state would not create space within Illinois for them to be reburied, so the tribe had to escort them to a protected space within Iowa – reopening the wounds of removal. 
The Spurlock Museum also completed the paperwork to repatriate the relatively small number of individuals under their stewardship. 
And that was it – until 2017 when Davis realized she had to do something. 
Despite being in an untenured position, Davis took a risk. She reached out to tribal leaders about repatriation, and she persuaded University of Illinois Chancellor Robert Jones to establish a dedicated NAGPRA office. 
What's next?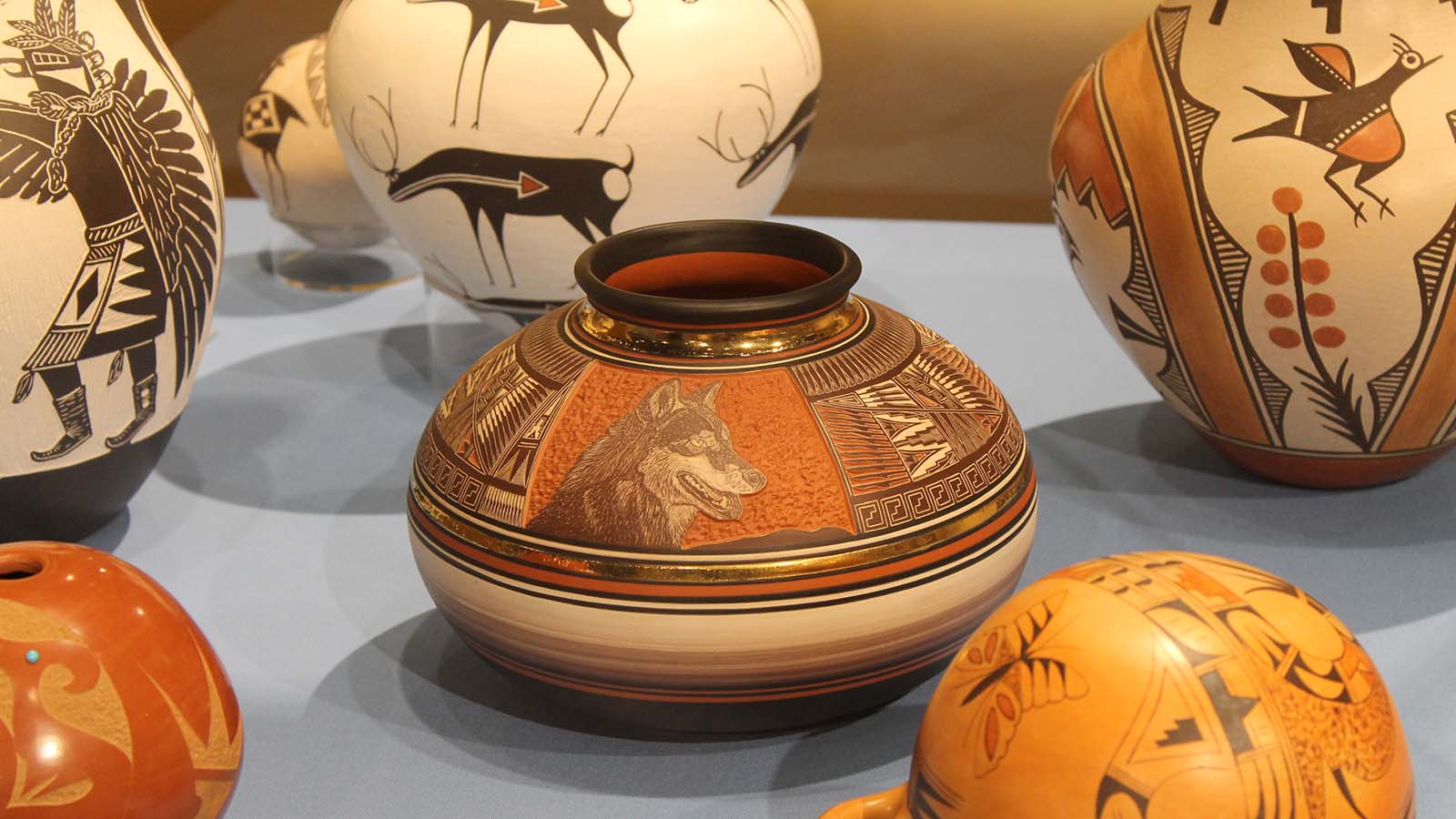 In 2020, Krystiana Krupa was hired to lead a full-time team, including two other full employees plus students. All academic studies of the bodies were prohibited.
"We want to repatriate as much as we can, because we think that it's the right thing to do," Krupa said. 
She said while some on campus are hesitant of that broad approach, she has not found any opposition. The university is more supportive of her work than in some of her previous positions. 
"It's very refreshing and encouraging to see that kind of attitude, including in the upper administration, on this campus. Whereas in a lot of NAGPRA offices, it's very difficult to get administrative support," Krupa said.
Krupa has already led two more repatriation attempts. While her staff documents the Native American ancestors and their belongings, she focuses on calling tribes. She said that she works with about 30 regularly. 
When working on a specific repatriation, she calls tribal experts to ask them about the evidence her team has collected and whether it sounds familiar. She also asks about how the university can be respectful of the nation's ancestors in the meantime. For example, some tribal religious practices require men to handle funerals and the dead.
Despite this work, some nations in the university's land acknowledgement had not interacted with the university in a long time, including the Meskwaki. 
"Not hearing anything from them, I feel that it's a negative experience," said Melissa Wiatrolik.
Wiatrolik is the historic preservation officer and NAGPRA representative for the Little Traverse Bay Bands of Odawa Indians. The Little Traverse Bay Bands still live within ancestral homelands in Michigan and are culturally related to the Odawa in the university's land acknowledgement statement.
She wishes NAGPRA requirements for consulting with tribal nations were enforced more fully and that institutions would not treat their ancestors as possessions. 
"NAGPRA has come a long way. Different minds, different hearts are in place now. I'm hopeful that things will keep changing," Wiatrolik said. 
Given the short timeframe, Jenny Davis is impressed with the work that's being done. 
"I think we aren't done, that there is a lot of work that still needs to be done (we can't undo 150 years of colonial practices in 3 years) so it's important that we have a long-term timeline and framework in mind," Davis said.
Krupa expects it will take another five years to finish the new inventory. Then it will be up to the tribes to decide when to take their ancestors home.
Updated 12:45 p.m. on March, 29, 2023 with information that the Odawa mentioned in the university's land acknowledgement statement do not include those who live in Michigan.