URBANA — A new study upholds what many already thought to be true: communities of color breathe dirtier air than white communities, and the issue is systemic. 
An already-existing mountain of evidence shows that people of color are disproportionately exposed to air pollution. A team of researchers from across the country, led by University of Illinois civil and environmental engineering professor Christopher Tessum, aimed to uncover which emissions sources were doing the most harm.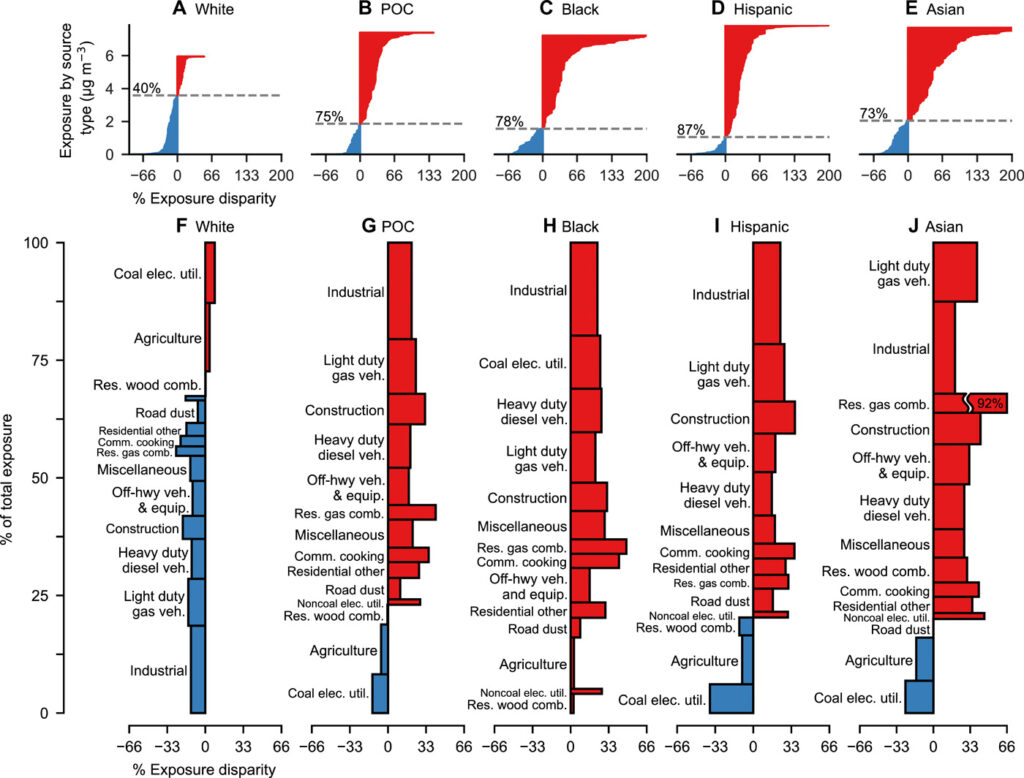 Instead, they found all sources of air pollution — from agriculture to industrial to vehicular emissions — disproportionately affect people of color.
"You can't really just single out one or two [emissions sources] and say, 'You can mitigate the emissions from these sources and then things will get better,'" says Tessum. "It's a much more systemic problem than we might've expected."
The study looked at ambient fine particulate matter (PM 2.5) air pollution, which is responsible for thousands of premature deaths each year and can cause diseases including asthma and cancer. Efforts to mitigate the effects of climate change, including the adoption of electric vehicles and switching to renewable energy sources, help to reduce PM 2.5 air pollution. But despite the overall decline in PM 2.5 pollution over the years, racial disparities in exposure levels have persisted.
Researchers used PM air pollution data from the U.S. Environmental Protection Agency — which included 5,000 different emissions sources — and race-ethnicity data from the U.S. Census Bureau to identify differences in exposure. 
"We were expecting to find that some of the sources would be especially important ones for this problem, you know, something like highways or industrial facilities… and then we could make recommendations based on location… about which sources are most important," Tessum says.
Tessum says it quickly became clear that location-specific policy recommendations wouldn't be possible because the problem is so widespread, spanning all emissions types and zip codes. 
The team also looked at other potential underlying factors, including income level, education and rural/urban status. Tessum says race-ethnicity is unequivocally the underlying factor at play.
"All those different ways that we look at it, the same pattern keeps showing up," he says.
This study largely falls in line with a body of research, including from Illinois, showing the disproportionate impacts PM 2.5 pollution has on communities of color. A study from the Union of Concerned Scientists found that Cook County has some of the highest PM 2.5 pollution from roads and highways in the country. Reducing those emissions levels comes down to electrifying cars and toughening emissions standards, the authors wrote. 
Tessum says these conversations need to include the communities that are being impacted the most.
"One thing [this study] makes pretty clear is that we don't necessarily have the answers," he says. "So I think it's really important to include the voices of the people and the communities… that are most affected by these issues. And, you know, to ask them, 'What can we do to fix it?'"
Dana is a reporter for Illinois Public Media. Follow her on Twitter @DanaHCronin