WASHINGTON — President Joe Biden has announced that al-Qaida leader Ayman al-Zawahri was killed in a U.S. drone strike in Kabul.
Biden is hailing the operation as delivering "justice" while expressing hope that it brings "one more measure of closure" to families of the victims of the Sept. 11, 2001, attacks on the United States.
The president said in a Monday evening address from the White House that U.S. intelligence officials tracked al-Zawahri to a home in downtown Kabul where he was hiding out with his family.
The president approved the operation last week and it was carried out Sunday.
Al-Zawahri and Osama bin Laden plotted the 9/11 attacks.
EXPLAINER: Who was al-Zawahri — and why did US kill him?
WASHINGTON (AP) — A U.S. drone strike in Afghanistan this weekend killed Ayman al-Zawahri, who helped Osama bin Laden plot the Sept. 11, 2001, attacks on the United States and helped ensure al-Qaida survived and spread in the years after.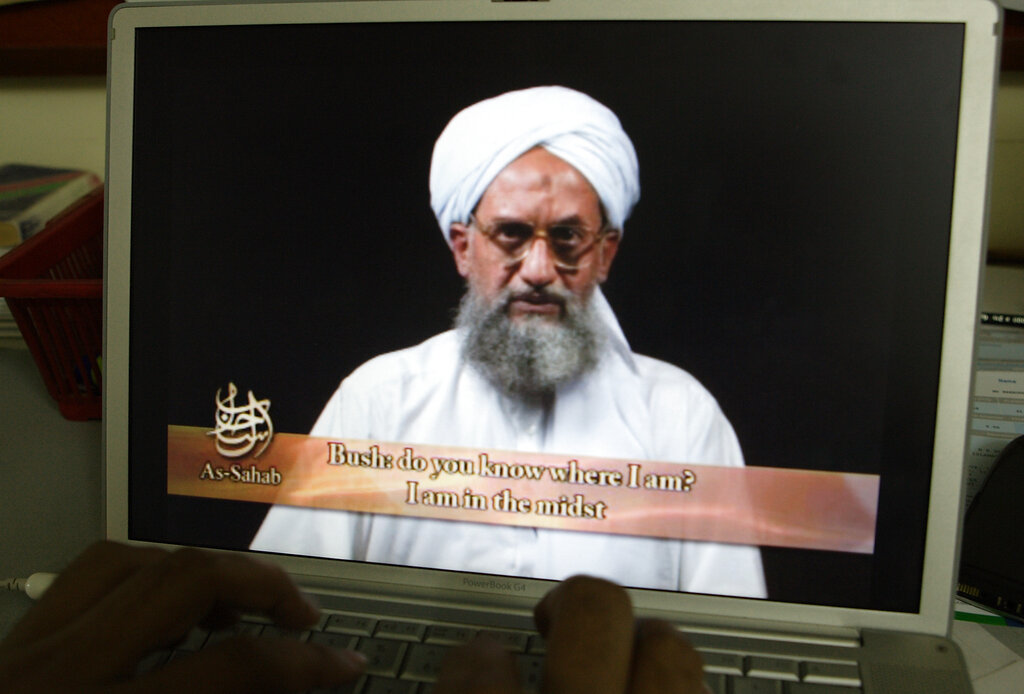 President Joe Biden on Monday announced the killing of al-Zawahri, delivering a significant counterterrorism win just 11 months after American troops left the country.
The al-Qaida leader evaded U.S. capture for 21 years after the airliner attacks that in many ways changed America and its relations with the rest of the world.
The doors of jihad opened for Ayman al-Zawahri as a young doctor in a Cairo clinic. That's when a visitor arrived with a tempting offer: a chance to treat Islamic fighters battling Soviet forces in Afghanistan.
With that offer in 1980, al-Zawahri embarked on a life that over three decades took him to the top of the most feared terrorist group in the world, al-Qaida, after the death of Osama bin Laden.
At that point, he was already an experienced militant who had sought the overthrow of Egypt's "infidel" regime since the age of 15.
Al-Zawahri was killed over the weekend by a U.S. drone strike in Afghanistan. He was 71.