URBANA — The Boneyard Arts Festival came back for an in-person showcase of local artists' work at more than 50 venues in Champaign-Urbana and the surrounding area this weekend.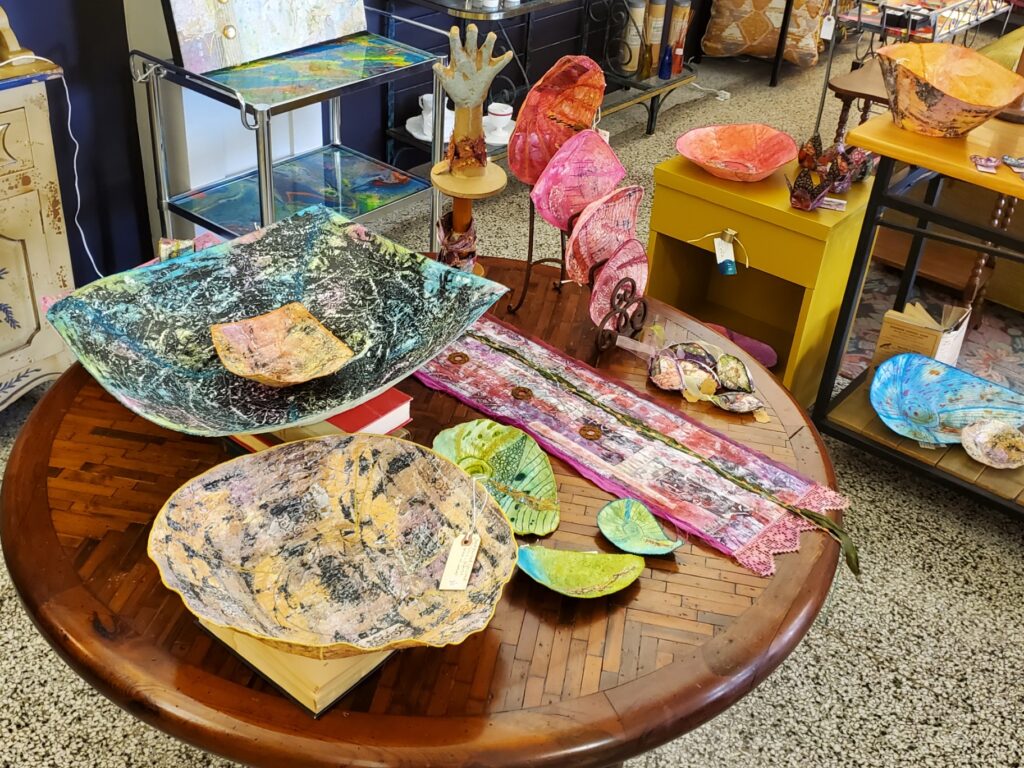 Before the pandemic, art exhibitions would be displayed in over 100 venues around the county in April, but after a virtual showcase in 2020, organizers decided to push it back to keep the festival live, so they landed on June 18-20. 
"I was just set on the fact that I wanted to have a Boneyard this year, in some form," says Kelly Nowlin, executive director of the Champaign County Arts Council. 
She says the COVID-19 pandemic really made her understand why she loved the local arts community and why she loved her job.
"It was a huge challenge because so much of what I do is gather people together to celebrate art or celebrate music and come together to connect with each other," she says. "And so, it also made me understand what part of my job I liked the best: It was the people." 
Artists Megan Neese and Krystal Sokolis both say they're grateful the festival was in person this year too. 
This is Sokolis' second year showing her work at Boneyard. She's a leatherworker, known to some customers and other artists as "The Fungi Lady" for some of her work creating large mushrooms and cacti from the scraps of her other work. 
She says she loves engaging with customers in Champaign-Urbana because "it's a very artistic town" and "everyone is very supportive."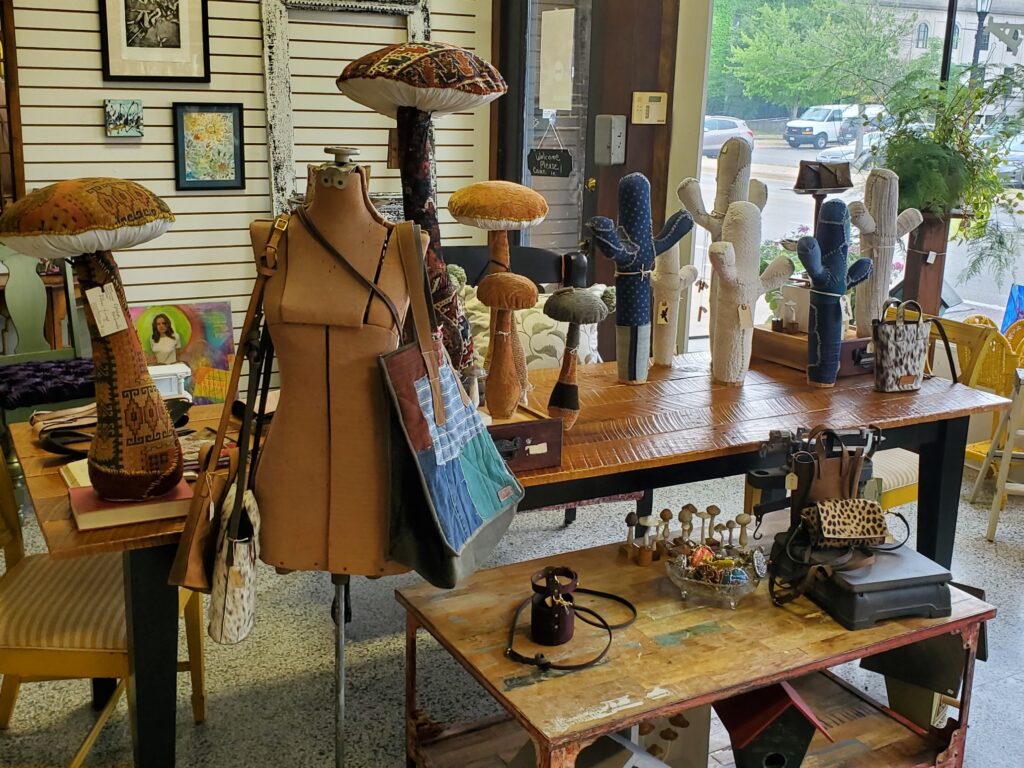 Neese is a macrame and jewelry designer. This is her first year showing her work at the festival, and she says she's really happy to do an in-person exhibition again. 
"I just love seeing people's faces," she says. "It's so nice to see people again, even if it's half the number of people as usual."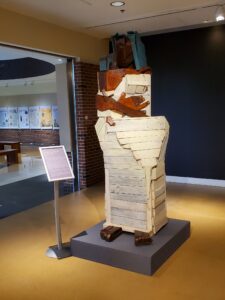 Despite the lower participation of venues this year, Nowlin says she's confident about the festival's future.
"The venues that didn't participate said they're going to come back strong in 2022," says Nowlin. "It's going to be the 20th anniversary of Boneyard, so I really feel like this is kind of a grow-back year, where we're getting people out there again and artists are starting to make work and we're reconnecting. And then 2022, celebrating the 20th anniversary, we can just completely knock it out of the park."
Nowlin says the Arts Council is preparing for more in-person events this summer and beyond, including the revival of Champaign's Friday Night Live, an event in downtown Champaign with live music and activities for kids, and the Crystal Lake Park Art Fair, both of which will take place in August.
She says she thinks the council's events will grow in the coming year as Illinois reopens because people in the community have missed the opportunity to gather and appreciate local art and music. 
"Nobody's taking this stuff for granted anymore."