CHAMPAIGN — A second grader asks the University of Illinois graduate student to test out the egg parachute he's holding.
It's "Fab Friday" at Booker T. Washington STEM Academy in Champaign, where students spend half the day with visitors from various math and science careers.
"I've got a lot of kids that don't think they can be those professions, but when they see someone actually doing that, they realize they can go out and do some of those things," says second grade teacher Liz Lamkin.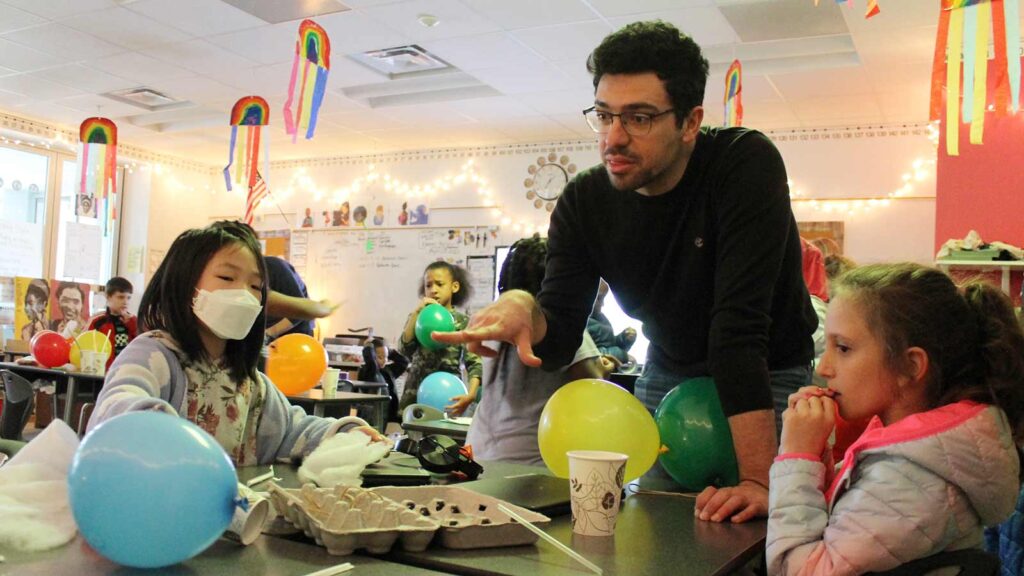 Lamkin's class is learning about what engineers do. They're also trying their hand at engineering problems – like how to prevent an egg from breaking when it falls.
After the University of Illinois graduate students explain the basic idea, students break up into groups of three. They blow up and tape together balloons, or tape bubble wrap around their eggs.
As second graders scream and giggle in the background, Lamkin says her students look forward to these visits all week.
Teachers learn from students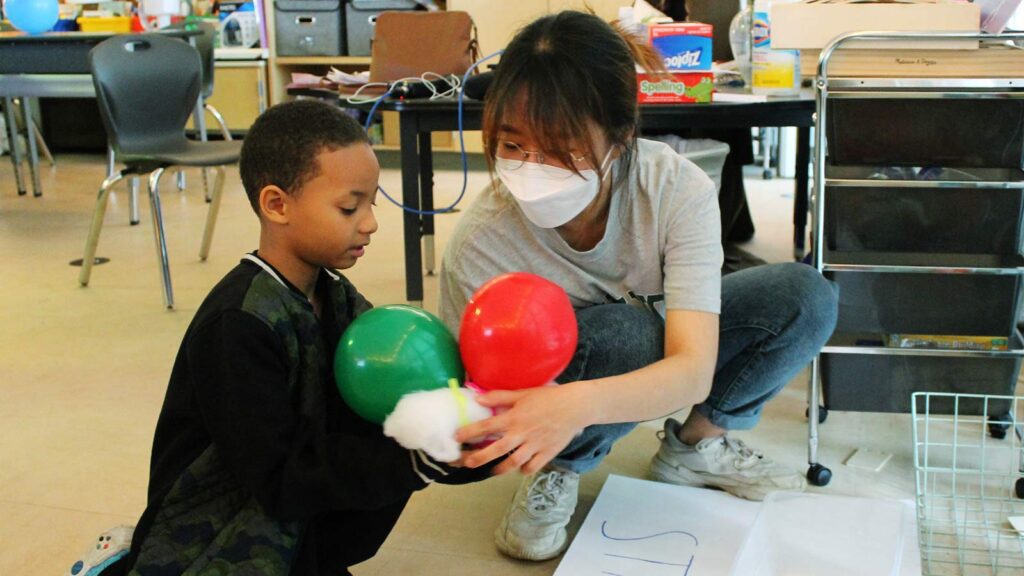 Booker T. Washington STEM Academy started "Fab Fridays" this year.
Principal Jaime Roundtree says one of the goals of the day is to teach the teachers and administrators about their students.
"We have students who are rich in culture. They bring tons of value to the building, and a lot of times they don't get to shine their gifts in traditional academic situations," Roundtree says.
For example, the majority African-American student body tends to know more about hip hop than their majority white teachers. So in hip hop-focused activities, the students become the experts. (Watch this anthem students made for the school with that expertise and help from one BTW partner.)
Roundtree says he wants his students to know they can pursue their interests in music, sports and more — through science and math careers.
Emily Hays is a reporter for Illinois Public Media. Follow her on Twitter @amihatt.