SPRINGFIELD – Voters in Illinois' recently redrawn 13th congressional district elected a Democrat on Tuesday night.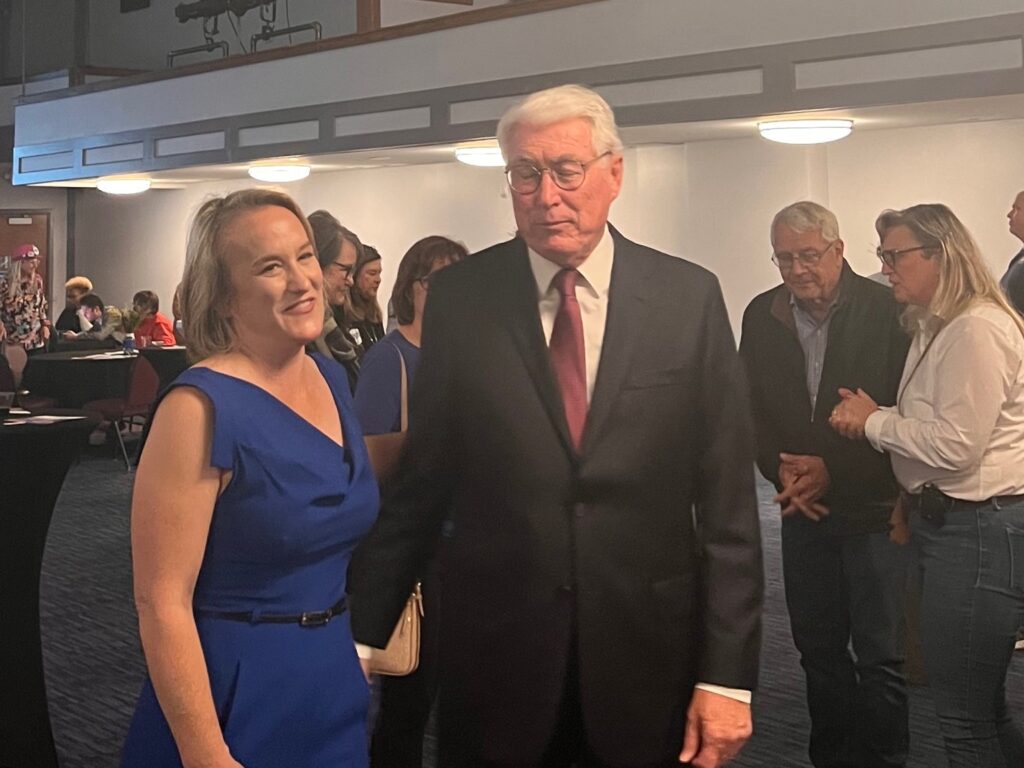 Republican congressman Rodney Davis represented the district for 5-terms.
But now the district will flip blue after first-time candidate Nikki Budzinski secured victory by more than 20,000 votes.
Budzinski is a former aide to Governor JB Pritzker and President Joe Biden. She says this win is a personal one as a native of Peoria.
"My top priority in Congress will be tackling rising costs and helping those same families keep more of what they earn. And that to me means middle-class tax relief. That means lowering the cost of prescription drugs," said Budzinski to supporters late Tuesday night.
The Associated Press made the call for Budzinski to win the race Wednesday at 12:09 a.m.
Budzinski ran against Republican Regan Deering — a conservative activist, who is the granddaughter of Dwayne Andreas, former chairman of Archer Daniels Midland.
She conceded the race after votes from Champaign County came in, widening Budzinski's margin.
"We stood up for life when many other people were backing away. We showed that you can be a conservative woman and taken very seriously. We showed that here in central Illinois, we can put up a good fight," said Deering to supporters.
The 13th District stretches from Champaign to East St. Louis. After state Democrats redrew the district last year, the previously right-leaning district now leans Democratic.