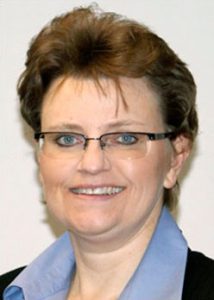 Champaign-Urbana Public Health Administrator Julie Pryde is among seven people appointed by Illinois Gov. J.B. Pritzker to serve on the state's Board of Public Health.
The group of experts from medicine, environmental health and public health play an advisory role to the director of the Illinois Department of Public Health.
Pryde said her role will be representing the needs of local public health districts, which provide critical services and play an important role during public health emergencies.
"Every public health emergency is local," Pryde said. "So, getting more input from the local health departments, getting more communication–that's going to benefit everyone."
Some of the greatest public health needs in the state are improved access to care, Pryde said. This includes access to preventive care and vaccinations, which she says are especially important during what's now turning out to be a bad flu season.
"Immunizations are a huge thing," Pryde said. "We see that immunization rates are starting to flip because of the anti-vaxx movement and that needs to be reversed as well."
Pryde has already served several years on the Illinois Immunization Advisory Council, which provides input to the state department of public health.
CUPHD is a nationally accredited health department, which was awarded 2019 Local Health Department of the Year by the National Association of County and City Health Officials.
Follow Christine on Twitter: @CTHerman