URBANA – Carle has begun offering addiction recovery services through its mobile health clinic. Since 2018, the mobile clinic has traveled to neighborhoods in Champaign-Urbana and the surrounding area to provide non-urgent medical care.
Patients can now come to the mobile clinic to receive individual counseling and medication for addiction treatment and get plugged into continuing care.
Services also include treatment for Hepatitis C infections and other co-occurring disorders and education in overdose prevention and harm reduction. The mobile clinic also distributes naloxone — a medication designed to rapidly reverse opioid overdoses.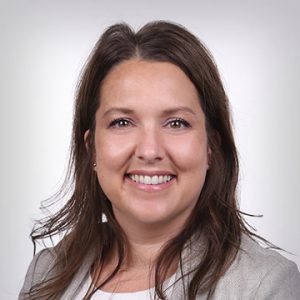 Dr. Elise Wessol, an addiction medicine physician at Carle, says there are many barriers to treatment for people with substance use disorders that the mobile clinic is uniquely suited to address.
Barriers can include a lack of information about treatment options, treatment costs, as well as transportation.
"The mobile units can travel to areas of need — what we term as 'treatment deserts,' where there is a lack of resources," Wessol says. Carle's mobile clinic takes insurance but will see all patients regardless of ability to pay. 
Addiction recovery services are offered on the second and fourth Wednesday of each month at "Salt and Light" in Urbana. (The clinic's schedule for visits across C-U is posted online). Wessol says even when she and other addiction medicine providers aren't physically present on the unit, they are available on call to provide virtual consultation, evaluation and linkage to care. 
Wessol says she would like to add syringe exchange to the services Carle provides but has faced some resistance from those who run the mobile health clinic.
The U.S. Centers for Disease Control and Prevention recommends syringe exchange programs — which allow people to swap used needles for clean ones — to help reduce the spread of HIV, Hepatitis C and other infections that can be caused by the sharing of needles for injection drug use. The CDC cites research studies that show syringe exchange programs do not cause an increase in illegal drug use or crime, but do increase the likelihood a person will seek treatment for their addiction.
Wessol says she believes the resistance she's experienced to adding the services to Carle's mobile clinic is due to misconceptions about syringe exchange programs, the belief that such services might be viewed negatively by stakeholders and other public entities and the persistent stigma surrounding addiction. Addiction is often viewed as a moral failing, Wessol says.
"People may believe that [syringe exchange programs] are promoting people to continue to use substances," she says. "But that's just a lack of understanding."
Carle spokesperson Jamie Mullin disputes Wessol's explanation. In an email, she said Carle is always looking for new ways to serve communities. But there are no immediate plans to add syringe exchange to the mobile clinic's addiction recovery services.
"As you can imagine, there [are] a number of safety, regulatory and security concerns to address before any such program would be initiated," Mullin said.
Carle is exploring adding a sharps disposal site to the clinic to allow for the safe disposal of used needles, Mullin said, but there isn't a concrete plan or timeline for that. She said federal regulations require the mobile clinic to have a box installed that is securely fastened to a permanent structure so that it cannot be removed. (Carle does offer sharps and medication disposal at several of its permanent locations throughout the region).
The Champaign-Urbana Public Health District has been offering syringe exchange since 2005. (The district had been running a weekly mobile clinic with the services in Champaign, but the mobile clinic has been suspended due to the pandemic, according to Joe Trotter, a prevention specialist at CU Public Health.)
Syringe disposal at the mobile site is handled by offering sharps disposal boxes and disposal assistance to syringe exchange clients, Trotter said in an email.
Before the COVID-19 pandemic hit, Trotter said C-U Public Health had been in discussions with Carle mobile services "to partner our syringe services with them. This is something that we will look to start up again after COVID-19 settles down."
Wessol says expanding access to addiction recovery services is vital, especially now as the opioid crisis appears to be getting worse during the pandemic. 
In 2019, Illinois saw a 22% increase in opioid-related emergency room visits compared to the prior year and a 3% increase in overdose deaths, from 2,167 in 2018 to 2,233 in 2019. Preliminary data for the first half of 2020 show a worsening trend, according to a September report from the Illinois Department of Public Health.
"Bringing medicine and medical treatment to people can be much more productive than trying to get people to come to you," Wessol says. "And so, hopefully, this is a model that can be replicated… and duplicated more widely throughout the state, especially areas of need."
The Illinois Helpline for Opioids and Other Substances can be reached by calling 833-234-6343, or by texting "HELP" to 833234.
EDITOR'S NOTE: This story has been updated to note that C-U Public Health's mobile syringe exchange services have been suspended due to the pandemic.
Christine Herman is a reporter at Illinois Public Media. Follow her on Twitter: @CTHerman