CHAMPAIGN – The National Weather Service Central Illinois office said on Wednesday afternoon that our area can expect snow into Thursday morning. However, rain will dominate southeast Illinois with freezing rain and sleet will be possible near I-70 Wednesday night which will lower snow accumulations there. Farther north snow will become lighter overnight and taper off from the southwest on Thursday.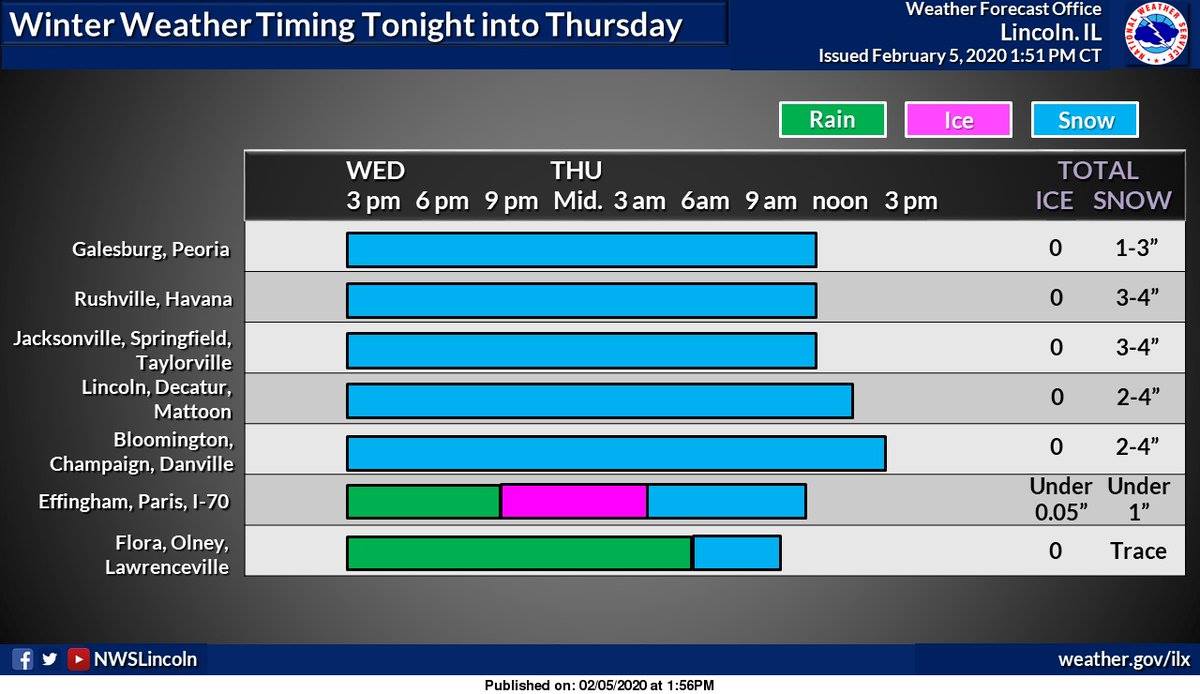 CANCELLATIONS
Ahead of the snowfall, some agencies cancelled service and meetings for Wednesday night. Here are a few into the Illinois Newsroom:
CHAMPAIGN-URBANA: The Dog Training Club if Champaign-Urbana is cancelling classes scheduled for tonight.
DANVILLE – Danville Mass Transit has canceled the 6:20 Danville to Champaign run tonight. The last bus leaving Danville to Champaign tonight will be at 4:20 and the last bus returning to Danville from Champaign will be at 5:22.
SAVOY – Savory Board of Trustees Meeting canceled due to bad weather.
URBANA – Election Class from 6-8pm has been cancelled due to a Winter Weather Advisory. The class will be rescheduled. – Aaron Ammons, Champaign County Clerk