CHAMPAIGN – When the Champaign Unit 4 School District set out to finish desegregating its schools by socioeconomic status, very few parents in the Champaign Unit 4 district liked the idea – no matter their racial or economic background.
After all, Unit 4 has tried multiple desegregation plans over the past 50 years. If those efforts didn't close opportunity gaps between students, why try again?
Illinois Newsroom asked five education professors to answer that simple question: does desegregation work? 
Research says socioeconomic mixing helps students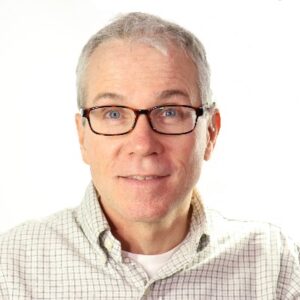 Yes, desegregation does work. That's the answer from the first professor, Gregory Palardy.
An associate professor at the University of California-Riverside, he's constantly analyzing data on school integration. He says it does help students from low socioeconomic backgrounds – or SES – succeed.
"A lot of research suggests that that attending a high SES school kind of rubs off on you – more than your own SES even. It's kind of amazing," Palardy says.
Socioeconomic status means three things: parent income, parent education level and parent occupation. While it doesn't mean race, race and class are correlated.
Researchers all over the world have been studying SES' impacts on students for decades. One summary paper from 2010 re-analyzed the data from 30 papers and found it all does point in the same direction.
"If you have peers that come from higher SES families, they tend to have parents that are more highly educated. Children from those backgrounds tend to have higher achievement and more advanced academic skills. And those factors tend to rub off on their peers," Palardy says.
Palardy says meta-analyses can sometimes overstate results, because they aren't accounting for research that doesn't show significant results and doesn't get published.
However, he says his own research on long periods of school data reaches the same conclusion – desegregation still matters and it does make students more likely to achieve academically, including going to college.
U.S. schools remain segregated
If researchers have crunched the numbers on this so many times, and overall found the same thing, why hasn't desegregation closed achievement gaps?
Few places have fully desegregated. Today, about one-third of American students go to schools where most of the students are the same race, according to a 2022 report by the U.S. Government Accountability Office.
The largest percentage of segregated schools are predominantly white. According to the report, half of white students across the country still go to mostly white schools.
And the Northeast and Midwest have a higher percentage of segregated schools than other parts of the country, the report said.
Even in schools that look integrated from the outside, their classrooms may not be.
The second professor we talked to about this is Olatokunbo Fashola. She's an education research professor at American University in Washington, D.C.
Fashola says white families have often created silos within Black schools to avoid integrating. In one case in Pennsylvania where she served as an expert witness – schools created Advanced Placement classes. 
"As soon as they were told that they had to integrate, the number of AP classes doubled and tripled. And that's where you saw all the white children. All of a sudden, a school that never had any AP classes, the number of AP classes just increased," Fashola says.
Schools have often desegregated in harmful ways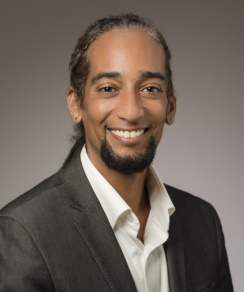 School districts have inflicted deep wounds on Black communities in the name of integration. Districts, particularly in the South, dramatically reduced their Black teaching force after the Brown v. Board of Education decision.
The third professor is Asif Wilson, who researches teaching and curricula at the University of Illinois in Urbana-Champaign.
Wilson says districts removed pillars of local communities.
"In the past, teachers have lived in communities. So they went to the stores, they went to the churches, they were part of the sort of communal milieu and desegregation completely interrupted that," Wilson says.
Wilson says Black teachers knew best how to teach their students and knew the most about their history.
 "What does it mean, then, then when you interrupt the sort of relationality, that black students have, not only between black teachers, but also black history, the black conduits of black excellence, the conduits of black memory?" Wilson asks.
In Illinois, almost 17 percent of students are Black, but only six percent of teachers are, according to the state board of education's most recent report card.
Desegregation works with willing teachers and parents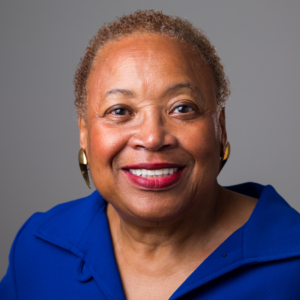 So is desegregation still worth it, if the backlash can be so effective and harmful?
Wilson says no. He wants to see neighborhood schools with the resources and teaching styles that will make them effective for Black students.
Our fourth professor says yes, desegregation is effective. It just needs to be done right.
Loyce Caruthers is an education professor at the University of Missouri in Kansas City. She has overseen — and been frustrated by — desegregation efforts herself.
She says teachers need to be on board with integration by race and class for it to be successful.
"I definitely believe that integrated schools are better for kids, and that they lead to good outcomes for kids. Overall, I think that if teachers do what they need to do, then students in a sense will sort of follow," Caruthers says.
Caruthers says this includes culturally responsive teaching, where instruction is tailored to student interests and backgrounds.
Racial segregation matters for politics, society
Fellow Missourian, Brad Poos, is the last professor we spoke with. Poos is associate director of the Institute for Urban Education, a teacher training program at the University of Missouri in Kansas City and frequently works with Caruthers.
Poos says integration has value for social peace.
"We're seeing that schools today are more segregated than they have been any anytime in the last 50 years. As we look politically, for example, we see those divisions really coming to surface. And I can't help but think that some of those issues are a result of the fact that we live separately," Poos says.
And those are the five professors. Mostly, they say socioeconomic desegregation does help students. It's the way districts have often desegregated – or resisted doing so — that has been so harmful.
Emily Hays is a reporter for Illinois Public Media. Follow her on Twitter @amihatt.