CHAMPAIGN — Undergraduates at the University of Illinois tested positive for COVID-19 in record numbers last week.
Julie Pryde leads the Champaign-Urbana Public Health District (CUPHD). She says that despite appearances, the University of Illinois simply joined the existing wave of cases when it reopened for classes this fall.
"We've had high transmission for the last two months. It seems like the University of Illinois is causing more community spread, but they really aren't," Pryde says.
Case numbers have stayed high in Champaign County all summer due to the highly contagious omicron variant.
Pryde says the only way to stop this wave is to wear masks indoors and get the latest COVID-19 booster.
That booster – the omicron-specific, bivalent vaccine authorized by the U.S. Food and Drug Administration last week – is on its way to Champaign County.
CUPHD is hosting its first clinic for the booster on Monday for those 50 and older. The health department will open slots for those 12 and older starting on Sept. 14.
Pryde says the booster does more than dull the severity of the disease.
"It is supposed to help with stopping transmission as well, because it is a bivalent vaccine. So it does have the old strain in it, as well as the omicron-specific one, so that that should help," Pryde says.
Pryde says pharmacies, including those located in grocery stores, are already starting to get their own shipments. Those 12 and older can start booking appointments there.
Pryde says she's encouraged by a recent uptick in locals getting their first coronavirus shots. Individuals must complete that first series before getting the omicron-specific booster.
University of Illinois considers additional testing sites
After starting the semester with one coronavirus testing site, the University of Illinois is considering opening an additional site.
The new site would be open to the broader community as well, according to McKinley Health Center Director Awais Vaid.
Vaid says new state and federal requirements make the YMCA and Parkland College ineligible to continue hosting SHIELD Illinois saliva-based testing. The area around the University of Illinois does meet the income requirements of a socially vulnerable location and can get state and federal dollars for the site.
"There are a lot of locations on campus that met the criteria, the campus thought it would be good to offer a site for the community where the campus population can also take advantage of it," Vaid says.
The University of Illinois has scaled down its coronavirus response in Champaign-Urbana this fall, mirroring a shift from the Centers for Disease Control and Prevention towards focusing on hospitalizations and deaths rather than preventing all cases.
This has left University of Illinois students and staff with one COVID-19 testing site at the Illini Union – and long lines to get into the site on busy days.
"Even with the long lines, it was moving pretty fast," Vaid says. "I was pleased to hear that."
Vaid says the longest wait time last week was six to seven minutes, and most people only waited two to three minutes.
COVID spreads at K-12 schools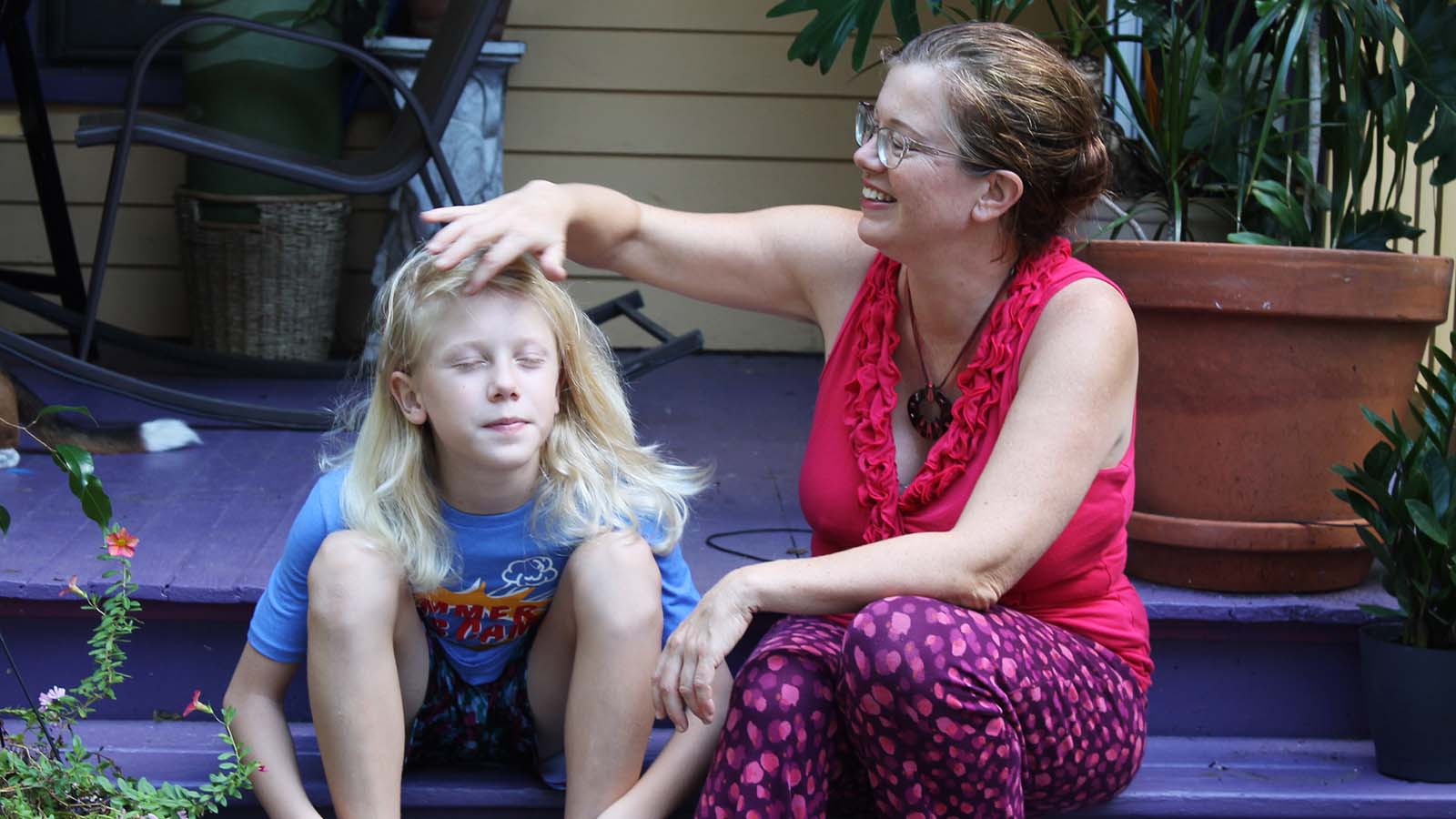 Sixth grader Ezra Chynoweth returned to Urbana Middle School on Tuesday after a week of feverish isolation in his room. It's his first bout with COVID-19 since the pandemic started.
He was still tired in classes this week and felt the coronavirus fog lingering between his thoughts.
Champaign-Urbana Public Health Administrator Julie Pryde says schools are seeing spikes in cases this fall.
"It has been traveling around in schools, and it goes home from there. People are not really masking. It's the same as anywhere else. If you are indoors, you are at risk," Pryde says.
Ezra's family has been particularly careful. One of his parents takes care of an elderly grandmother and another works with people experiencing homelessness.
Unlike many of his peers, Ezra wore a mask at school. His family thinks he picked up the virus at lunch.
The family kept up precautions while he was sick.
"It's been a real challenge as a mom to not be able to cuddle and console him," says Ezra's mom, Danielle Chynoweth. "He's been using a separate bathroom and I FaceTime him to talk. Each night I call him and sing him to sleep."
She picked up a high efficiency (HEPA) filter from the Champaign-Urbana Public Health District too. So far, no one else in the family has gotten sick.
Danielle has been thinking about the lack of COVID-19 testing centers for those outside of the University of Illinois.
"We need free, PCR testing for the community," she says.
In her role as board president of the Urbana-Champaign Independent Media Center, she intends to make that happen. She's been working with SHIELD Illinois to open a testing site at the media center – in addition to the second site planned for the University of Illinois campus.
Updated on Sept. 9 with new vaccination appointment information from CUPHD. 
Emily Hays is a reporter for Illinois Public Media. Follow her on Twitter @amihatt.