DANVILLE – On Monday, two Central Illinois communities are planning tributes to the life and mission of Martin Luther King, Jr.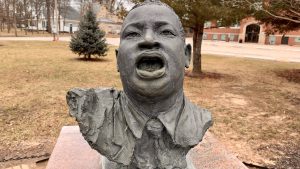 The civil rights icon led non-violent protests against racial segregation, poverty and war during the 1950's and 60's. Had he not been assassinated in 1968, King would have turned 91-years-old in 2020.
Mary Thompson is the chair of Danville's Martin Luther King, Jr. Celebration Committee. She says many young people do not understand struggle against racial segregation.
"So many kids that not aware of what black people have gone through with in order to get to this stage in life," said Thompson. 
Danville's MLK motorcade and parade begins at 10:00 a.m. at the corner of Main and Logan Streets. It will include a stop at a monument honoring King at the corner of Jackson and Williams Streets.
Thompson says she has witnessed King's legacy in Danville.
"I'm grateful for the ones that we've been able to change and go forward," said Thompson. "For instance, we have a black mayor and there's people that said we never dreamed of anything like that happening in Danville."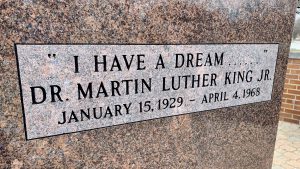 In April 2019, voters in Danville elected Rickey Williams, Jr. as mayor. He is the city's first African-American mayor.
In Urbana, the Vineyard Church will hold the 35th annual MLK Unity Breakfast at 8:30 a.m.
Later in the day, Urbana High School and the University of Illinois will hold Day of Service events.
In Mahomet, the Museum of the Grand Prairie invites families to learn about Dr. King during a program 1:00-3:00 p.m. There will be videos, songs, stories and crafts.