URBANA – The Urbana  School District 116 school board received significant backlash at its February 21 board meeting after voting to close Wiley Elementary School this coming summer to fix its asbestos problem.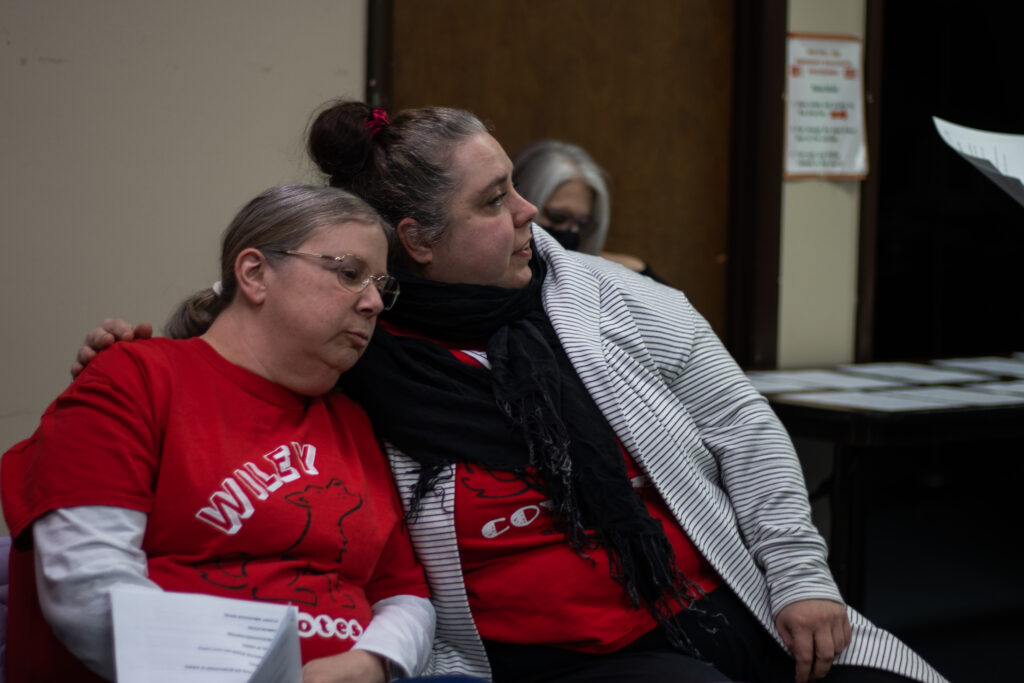 People gathered en masse dressed in red Wiley attire to speak out against this decision. Many spoke during the citizens comments section of the evening, which ran for about two hours.
Every single commenter asked the board to vote no. Many stayed a total of five hours to wait to hear the board's vote. 
The board voted on the closure two weeks after it was proposed. During the past few weeks, Wiley community members have gathered to speak against the proposed closure. 
After the vote, parents said that they are not done fighting for their school.
"I'm really angry," said Wiley parent Mabruka Yazidi. "This is not the last that they're going to hear from us, and it's going to get ugly, probably." 
Those speaking out against this decision still want the asbestos taken care of. However, they said they need an exact plan for what will happen to Wiley and its community after renovations are complete. 
"We need [the board] to wait. We need a plan. Everybody in that room was on the same page," said Rob Bennet, another Wiley parent.  "For them to tell us, 'Oh, no. We still don't have a plan, but let's just move forward anyway.' It's just insulting."
The initial proposal offered different options for what could happen to the Wiley building after abating the asbestos problem.
Although one implied, none explicitly stated Wiley would reopen.
According to asbestos.com, many old buildings, like Wiley, are built with asbestos, which can pose a health risk if inhaled or ingested. Community members share the board's concerns regarding the well-being of Wiley students and staff. 
However, as of February 22, it has not been mentioned that the asbestos is yet airborne.
Tensions rose when it was time for the board to make its vote. In the end, the majority decided the vote was the safety concern for people at Wiley.
Three members voted against the proposal. 
"To me, our community has clearly spoken," said board member Brian Ogolsky.  "I did not hear one public comment in support of this proposal. This should be something we're celebrating together, and we're fighting against the public on this. That, in good conscience, is not something that I can support."