NORMAL – A law enforcement expert says it's rare, but not unprecedented, for the FBI to take over a local investigation. That's what the family of Jelani Day wants.
The Illinois State University graduate student drowned in the Illinois River near Peru, authorities said. But it's not clear how Day got in the water.
It's been over two months since Day was first reported missing. His family believes Day was murdered. The family and advocates for Day have said they don't trust local authorities to handle the investigation. U.S. Rep. Bobby Rush has called for a federal investigation.
Peru Police said Thursday they were handing over all of their files in the case to the FBI for analysis.
Bill Lally is a veteran police officer who teaches criminal justice at Eureka College and ISU.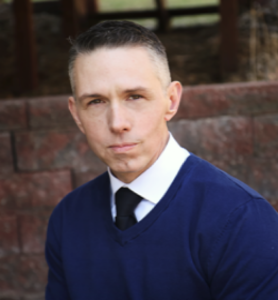 Lally noted the famous Mississippi Burning case in 1964 was a rare exception in which the FBI took over a local investigation. In that case, three civil rights advocates were murdered and law enforcement officers were among those arrested. The case helped lead to passage of the Civil Rights Act.
Lally said the FBI is reluctant to take on a large role in local cases. He said they would need evidence local authorities aren't capable of handling the case themselves or evidence of a civil rights violation.
"We don't seem to have enough indicators stating that this may have been a homicide. The fact of the matter is, we don't have any indicators to say that it's gone in either direction," Lally said.
Lally said the FBI will likely play a complementary role in the investigation of Day's death as Peru PD requested.
"The common-sense next step would be to take that information and turn it over to an agency that may have more resources available or may just have a fresh set of eyes to take a look at what's going on," Lally said.
Lally said the FBI can offer forensics labs, intelligence and behavioral analysis to Peru and LaSalle County police, but the local authorities will likely remain in charge of the investigation.
In a statement to WGLT on Tuesday, the FBI said it is "always willing to assist at the request of local law enforcement and is in communication with the Peru Police department to provide resources as needed. Department of Justice policy prevents us from further commenting on investigations."
The LaSalle County Sheriff's office announced days after Jelani Day's body was identified that a "collaborative multijurisdictional unit" was investigating, including the sheriff's office, State Police, local police in Bloomington, LaSalle and Peru and the FBI's Behavior Analysis Unit.
Assuming the worst
Lally added families generally assume the worst when police are unable to solve a loved one's death.
"It is actually more common than not that when individuals who have died in undetermined circumstances that the family believes that foul play was involved," Lally said, adding investigators are typically prepared to hear that response when they report the case to the family.
Lally said assumptions of foul play are especially common in cases of suicide, adding that suicides are "extremely impulsive." He said families may not have seen signs of trouble with their loved one.
"It's that disassociation between their last experiences with that loved one and the realization that they are now dead and that disconnect leads them to believe that somebody else must have done this," Lally said.
The family has repeatedly insisted Jelani Day was healthy, happy and not showing and signs of mental health problems.
Rumors
Lally said all the talk on social media about the Jelani Day case isn't necessarily bad as police try to solve the case, even if so much of that talk is misinformation.
"I don't believe it's a bad thing when you have people having a conversation on an ongoing case, because sometimes that chatter may turn into real leads," he said.
Rumors in the Jelani Day case have run rampant. Law enforcement, and in some cases Day's family, has had to refute some claims.