Updated Sunday at 10:45 p.m.
NWS Central Illinois surveyed 4 tornadoes from Dec 10th. Please note the information on the Herrick Tornado only includes the portion of the track that occurred in the NWS Central Illinois county warning area (CWA). The tornado initially developed in NWS St Louis CWA. – National Weather Service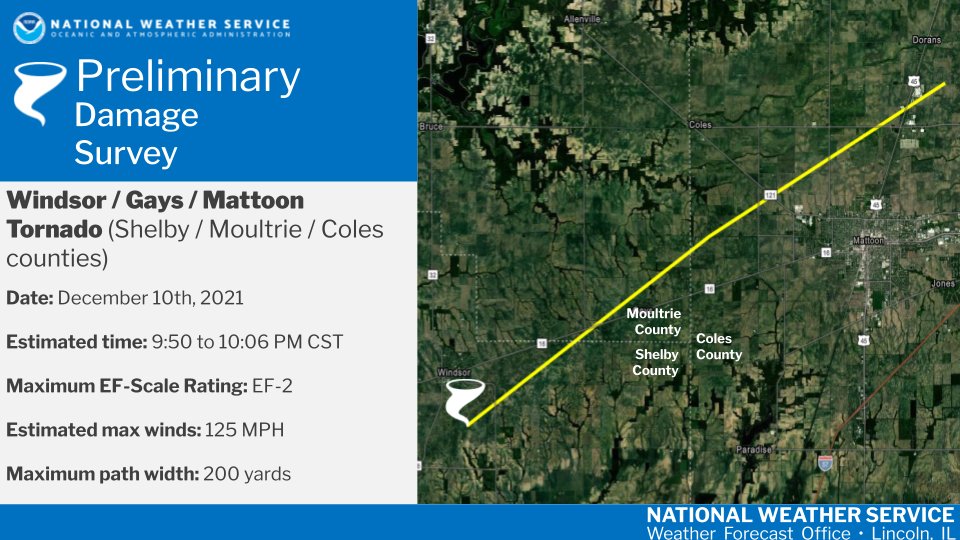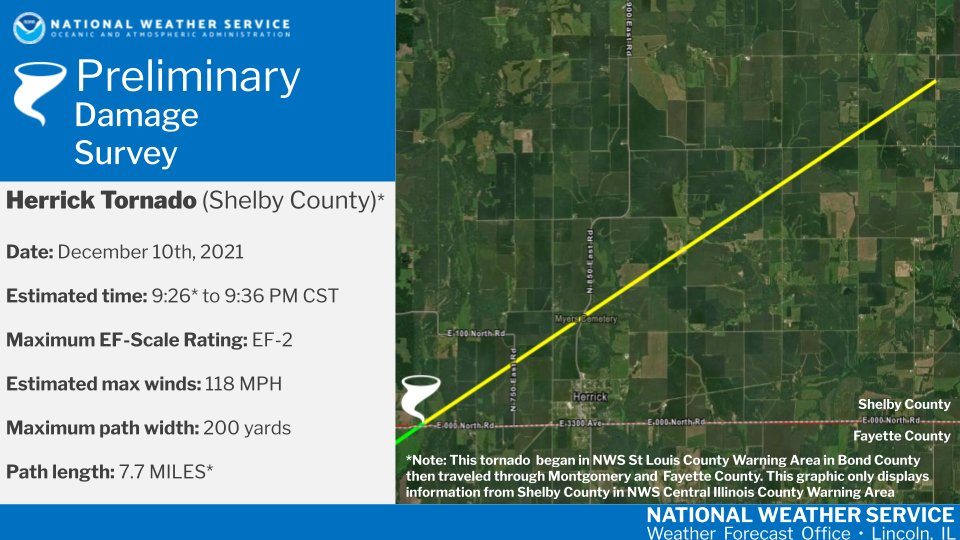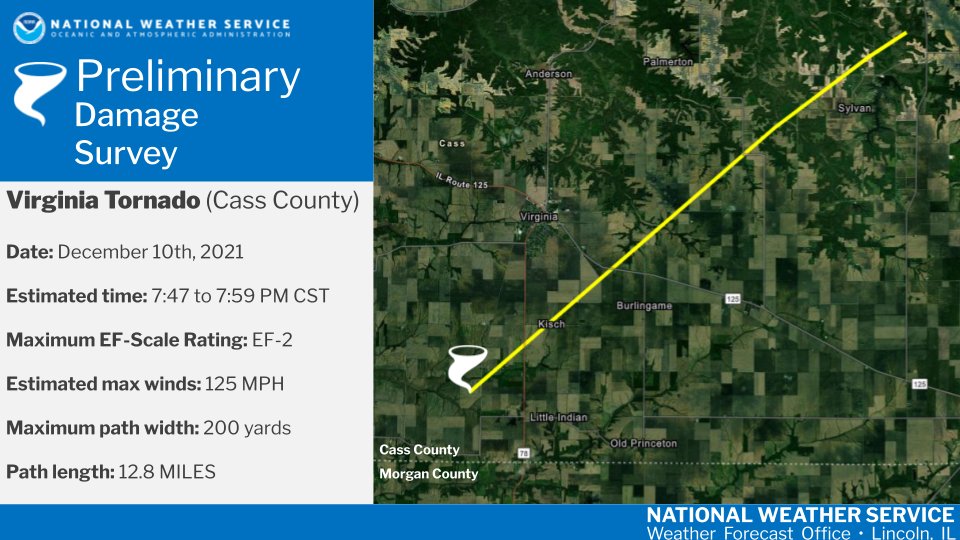 A fourth EF-2 tornado was surveyed by NWS Central Illinois from the December 10th storms. This tornado is from the same storm that produced a tornado near Virginia. – National Weather Service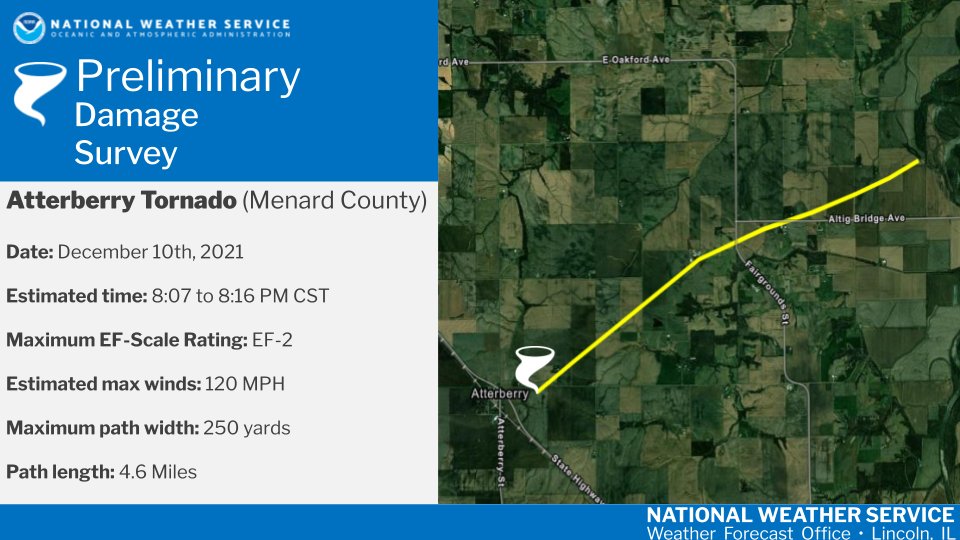 Tornadoes and severe weather caused catastrophic damage across multiple states late Friday, killing at least six people overnight. This digital tracker marks recent tornado touchdowns as recorded by the National Weather Service. This tracker dynamically updates as the latest NOAA data is released.