Two cities submitted bids earlier this month for the IHSA boys' basketball finals. Peoria has hosted the event since March of 1996, and Champaign hosted it from 1919-1995.
Illinois Newsroom's Brian Moline spoke with Jayne DeLuce, president and CEO of Visit Champaign County, about Champaign's bid, and what's changed since the city's last bid for the boys' basketball finals five years ago.
Hear Brian Moline's interview with Jayne DeLuce of Visit Champaign County.
Below is a lightly edited transcript of their conversation.
Brian Moline: How is this bid different from the last time Champaign bid for the boys basketball finals in 2015?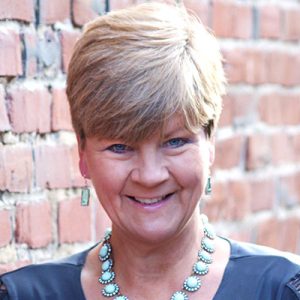 Jayne DeLuce: Well, I think the biggest difference is that we have a renovated State Farm Center. So, at the time when we were doing the site visit and people came to visit, it was a dust bowl. So, Kevin Ullestad (State Farm Center Director) was giving the tour, and we're looking at renderings. And, you know, here's a boiler room that will soon be a hospitality lounge. And it's very hard to picture basketball being in there. I think also a difference is five years ago, when we did the bid, we were very quiet about it. There wasn't as many people involved. We were told not to have a lot of people involved with the site visit to kind of keep it under wraps. And we've done a 180 on this bid.
BM: Let's talk a little bit about maybe some of the finances involved. I know that that's a big part of the bid process, obviously. What can you tell us about about the finances involved? Who's involved in in helping financially for this bid?
JD: Well, there's three areas that are involved in the bid, and so, financial, fan experience and facilities. And so, with financial, every time that there is a financial incentive, and I think what's important for people to know is similar to Illini sports, IHSA basketball, the money that comes in for that helps fund some of the non revenue sports and some of the scholastic activities that happen. So we're very proud to be able to contribute an amount of money that will help contribute to other activities that will benefit other athletes and students around the state of Illinois. So our involvement as people recognize is a lot of governmental involvement from our cities and in the local villages, and then it's also combination with private individuals and private organizations.
BM: You mentioned fan experience. One of the things that Peoria touts with with their current setup is having that fan experience there in the same building as Carver arena, so in between games fans can spend some time in there without having to go outside.  That's one of their big selling points. What can you point to for fan experience here in Champaign?
[perfectpullquote align="right" bordertop="false" cite="" link="" color="" class="" size=""]"Those are the types of effects that no other facility has in the state of Illinois."[/perfectpullquote]
JD: Well, I think what's really different about it is similar to when IHSA state football that we started rotating with Dekalb. My counterpart at Dekalb, Debbie called and said 'how do we create tent city?' And I said, 'that's what we do in Champaign, you create your version of fan experience in Dekalb.' And that's what they've done. And they don't do tent city like we do in Champaign, and we'll do this November. So similar to Peoria, they do a fantastic job with March Madness. We don't have the space or really the desire to replicate that because that's their fan experience. So I think in terms of looking at what's in the building, I think there's a lot more space than people realize with the renovated facility itself. And I think what will play into a big part of that will be technology, and areas of fan experience that are in the State Farm Center itself. So when people think they'll have to leave for that. That's because they're thinking that we're trying to reinvent the March Madness. Our experience will be inside the facility. I don't have too much on the details of what I want to share at this point because the bid is still active. And so I'll be happy once the bid is announced or they vote on it April 21, then we'll be able to share more details about what that means. But I think if you picture yourself in an Illini basketball game, and you see the special effects, you see the video scoreboard, you see the lighting, you see the fire that just happened for the starting lineup at the last game. Those are the types of effects that no other facility has in the state of Illinois. And so they won't be able to replicate what we can do in the arena itself. And so our idea is a more engaged fan experience that will be inside the arena.
BM: We talked a little bit about the renovation at State Farm Center. If you could just underscore what a big deal that has been to Champaign's effort to to bring this tournament back.
JD: Absolutely. I think it's it's things like two tunnels. I mean, that's something that you can be able to have the teams come from different ways. Its hospitality areas that we just never had before. I think what we used to call the Rebounders Room, the room right outside of the main entrance of the Assembly Hall. That was about it for public gathering space. Now, there are multiple places. You have the Traditions Club, which look at that opportunity for being able to be a part of the game, not leave the game, but still have activities happening in the Traditions Club area. Then you have Club 53, you have the Legacy Club, you have the Orange Crush club. All of those spaces lend themselves to activities that can happen that will enhance the fan experience. And then I think for the student athletes, most important we need to focus on the student athletes, the locker rooms that are renovated, the media area that will happen there. All of those impact will be phenomenal for them. And then I think if you think about the special effects, I go back to the video board. If I'm a high school student, and you're introducing us and you can do the colors in our school colors, (it) may seem like a small thing, but that'd be pretty cool. I think it's cool when it's for Illinois, but the idea that my high school would have its school colors, just being able to be portrayed all over around the State Farm Center. And that's just one small detail.
BM: Of course, Champaign had the boys tournament here for nearly 80 years until 1995. Just looking back on that, from what you've heard and what you've seen here in the community, why do you think it left back back in 1995?
[perfectpullquote align="left" bordertop="false" cite="" link="" color="" class="" size=""]"I think our community felt like rested a little bit on the laurels, people lost excitement about it, they took for granted that it happened."[/perfectpullquote]
JD: You know, I wasn't involved at that time, but from what I understand is I think it was a sense of community complacency. I think people are quick to blame the hotels and said it was all about the price gouging of the hotels. While the hotel rates did go up, that happens with any special event that comes to the Champaign area, comes to the Peoria area, Chicago, wherever it is that you travel, rates are going to be higher during a special event weekend. But I think we never thought that it would leave. I think our community felt like rested a little bit on the laurels, people lost excitement about it, they took for granted that it happened. And I think complacency was the main reason. To Peoria's credit, they went after it. I mean, and what they set up was the financial incentives that weren't happening at that time. And so that was before major event event bid incentives were really a thing. And I think at that time Peoria said, 'we can provide some funding, and we can provide a facility and fan experience that will will be completely different than just having the basketball game so they did a good job.
BM: And as we wait here about three months from getting the results from IHSA and see how they decide, how are you feeling about things?
JD: I feel really good about it. I mean, we have a different administration at athletics, and the last administration was good. This administration is all in. The cities are all in. Everybody around is all in: the hotels, the transportation, people who want — different units on campus, so there's a lot of entities involved, and being able to do it, and seeing everybody come together has been very, very exciting. And I think when we do a site visit, it will be a lot different, and that will be coming up fairly soon. I think we'll be able to portray a different — visualize a different look than we did the last time that we hosted for a site visit. So overall, I feel really good about it. And I think that we've put forth our best foot.