Congressional Candidate Interviews
13th Congressional District

The 13th congressional district in Illinois includes all or parts of Champaign-Urbana, Decatur, Springfield, and Bloomington-Normal and the suburbs of East St. Louis.
Republican Rodney Davis has represented the district in the House since 2012, and he narrowly won reelection to the seat two years ago in a close race with Democratic challenger Betsy Dirksen Londrigan. This year the two face off again in what is shaping up to be a close race.
15th Congressional District
Illinois' 15th congressional district is massive – larger, even, than the state of Maryland. It stretches north to Rantoul, south to the Kentucky border, and west to the east St. Louis suburbs.
This year, the district's representative, John Shimkus (R) is retiring, and Republican Mary Miller and Democrat Erika Weaver are vying to replace him.
Introduction:
Hi.  I'm Sangamon County Clerk Don Gray and I am here to answer any questions you may have about voter registration, how to cast your ballot, and how secure vote-by-mail is.
Q: How do I register to vote in person and what's the deadline?
A:  To register and vote in person, here's what you do.  You would go visit your local election authority.  It's most commonly your county clerk. You just show up and a staff will help you.  You need two forms of ID and one with a current address. To register to vote in person in Illinois, the deadline is October 6.  So don't waste any time.
Q:  Do I need to have a photo ID to register to vote?
A:  You don't have to have a photo ID to register to vote.  We accept all kinds of forms of various identification to prove who you are.  As long as they have your name and your address on them, we can accept it.  We most commonly see driver's licenses, social security cards, utility bills and checkbooks.  All of those would be great ways to prove to the authority you identification. 
Q:  I want to register to vote online.  How do I do that?
A:  If you want to register to vote online, you're going to go to your county clerk's website.   They'll have a link on there that will allow you to be able to fill out categories of information to register to vote.  It's maintained by the state of Illinois, so you can also go to their website as well and use their online system. 
Q;  What is the deadline to register to vote online?
A;  You get a little bit more time to register to vote online.  That deadline is October 18th.
Q:  How do I register to vote by mail?
A:  If you are looking to register to vote by mail, you can call your local election authority and request them to send you a paper document of registration or you could download that document from their website.  Go to their website or give them a call and they will get you that document for you to fill out and return to your local authority to get registered to vote.
Q:  What' s the deadline to register to vote by mail?
A:  October 6.
Q:  Can I register to vote and vote on the same day?
A;  Yes. Jurisdictions that have a larger than 100,00 plus population, will provide for that registration opportunity in every polling place.  Smaller jurisdictions will also provide for the opportunity but it will more commonly be conducted at their county clerk's office. 
Q:  What are the ways in which I can cast my ballot?
A: You have various different ways in which you can cast a ballot. You can vote by mail. You can cast a ballot during early voting which start September 24 or you can go cast a ballot in your neighborhood polling place on November 3.
Q:  I want to cast my ballot by mail. Is it safe?
A:  Casting your ballot by mail is very safe and secure.  Illinois has been a no-excuse state of conducting vote by mail for a long time.  So we have had lots of experience in the vote by mail process.
Q:  How do I know my mail-in ballot has been received and counted?
A:  Know the status of your ballot is very important to the election authority.  You can call the County Clerk's Office and ask them about the status of your ballot.  We cam look it up and let you know that we've received it.  Other jurisdictions are also providing online resources to track your ballot by going to their website, clicking on a link to allow you to track your ballot with a few pieces of identifying information.  This will give you more confidence that we have received your ballot, it's validated and ready to be counted.
Mail-In Ballots Video with Champaign County Clerk
Introduction:
My name is Aaron Ammons. I am the Champaign County Clerk. And I'm here to talk to you
about the safest way to vote. The safest way to vote during this pandemic is to vote by mail. It is safe, secure and convenient. Soldiers have been voting by mail since the Civil War and millions of Americans have voted by mail.
Question: What is the best source of truthful information about the upcoming election no matter where I live in Illinois?

Answer: The best source of accurate information about elections is always going to be your election authority. I am the election authority in Champaign County. But in other counties look for your county clerk or an election commission. If you want supplemental information, you should look to the state board of elections.
Question: I want to apply for a mail-in ballot, how do I do that in Illinois?
Answer: So there's a couple of different ways to apply for a mail-in ballot. You should receive an application in the mail if you voted in one of the last three elections. And once you fill out that application and send it back, that is one way for you to apply. And
you can also apply online here in Champaign County at Champaign County Clerk dot com. I can't speak for other clerks they may not have a website but for you can also apply online if you want to get a mail-in ballot.
Question: What's the last day I can apply for a mail-in ballot and still get it in time?
Answer: According to the statute, the last day to apply on-line for a mail-in ballot is October 29. However, we strongly encourage you to make that date October 21st. This gives you plenty of time to fill-out your application. It gives us enough time to mail you your ballot. And it gives you enough time to mail your ballot back before the deadline of November 3rd.
Question: When does my mail-in ballot have to be received in your office to be counted?
Answer: Your ballot has to be postmarked by November 3rd or sooner and it has to be in my office November 17 in order to be counted for this election.
Question: When will the Champaign County Clerk's office send me my mail-in ballot?
Answer: We will begin mailing ballots on September 24th. Anything that you have received prior to that is an application.
Question: If I don't want to mail my mail-in ballot, what's another way I can get it to you?
Answer: Another way that you can get your mail-in ballot to us is to use one of the seven conveniently located drop boxes throughout Champaign-Urbana. They will be cemented to the ground or bolted into a slab of cement in those seven locations and you will be able to access those boxes 24 hours a day. They're in high traffic, high visible areas and most of them will be under 24 hour surveillance. We're also doing something in outlying areas that are considered mobile dropbox units from 1 to 3 pm every Saturday in the month of October. So individuals who live out in those outlying areas will also have access to a mobile drop box.
Question: I've got my mail-in ballot, but I've decided I want to vote in person on election
Answer: Absolutely. You can vote in person even though you have received your mail-in ballot. No one obligated to vote by mail. It is a choice. So if you receive your mail-in ballot and you decide that you want to vote in person, just simply bring the ballot with you. Surrender your ballot to one of the election judges and they will allow you to vote your entire ballot in person.
Question: Once I've mailed my mail-in ballot, am I done? I can't change my mind?
Answer: Once you have mailed in your ballot, it is a done deal. You will not be able to retract or change any votes after you have mailed in your ballot.
Watch The 13th Congressional Debate
Illinois Public Media hosted a debate between 13th Congressional incumbent RODNEY DAVIS and challenger BETSY DIRKSEN LONDRIGAN on Monday, October 5th at 7pm. Watch the full debate below:
Illinois' 15th congressional district is one of two in the state where no incumbent is running. But this article is about the district itself, not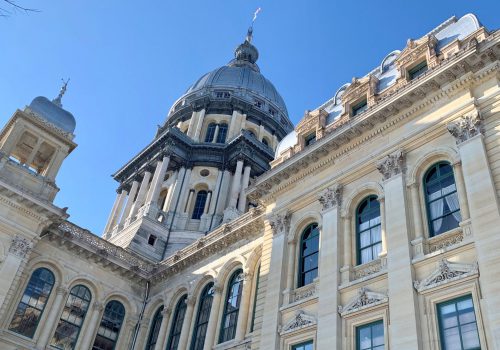 This November, one of the biggest questions on the ballot is whether the state constitution should be changed to allow for a graduated income tax. Of the 43 states that impose income taxes on individuals, Illinois is one of a minority that has a flat tax — where millionaires and minimum wage earners ostensibly pay the same rate on income. The constitutional amendment would allow for a system where people who make more money would pay a higher rate.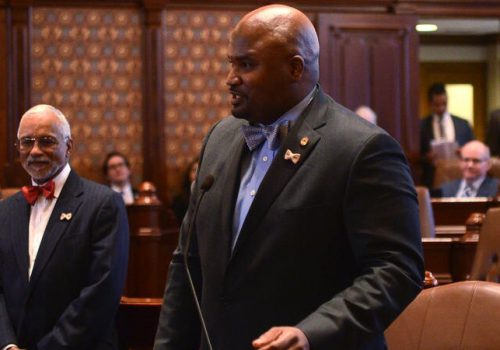 The Illinois Legislative Black Caucus, comprised of 31 members from the Illinois State House and Senate, announced an agenda aimed at helping overcome centuries of racial oppression. For State Senator Kimberly Lightford, the Chair of The Black Caucus, the new agenda is not only a step towards racial equity and justice legislatively, but also personally.
President Trump continues to cast doubt on voting by mail this election season. But it's something both Democrats AND Republicans have embraced in Illinois. The 21st speaks to two top election officials from the state, and county levels to answer listeners questions about the process and how ballots are counted.
Election season is here, and with COVID-19, more people than ever are expected to vote by mail. The 21st gets a bipartisan perspective on the issue from one of the top Democratic operatives in the state and the chairman of Vote Yes for Fairness and a Republican state representative who threw his own vote-by-mail campaign together in the closing weeks of the last election, eking out a win by just one point.
Jim Edgar served as a State Representative and Secretary of State before being elected Governor of Illinois in 1990. The Republican served two terms in that office, from 1991 through '99. He announced earlier this week that he would be voting for Democratic presidential candidate Joe Biden in this election cycle.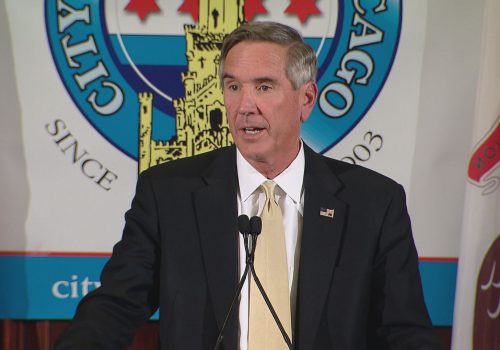 The 21st was joined by the chairman of the Illinois Republican Party to talk about the RNC, how President Trump has handled the pandemic and members of his party voting for the Democratic presidential candidate, Joe Biden, in November.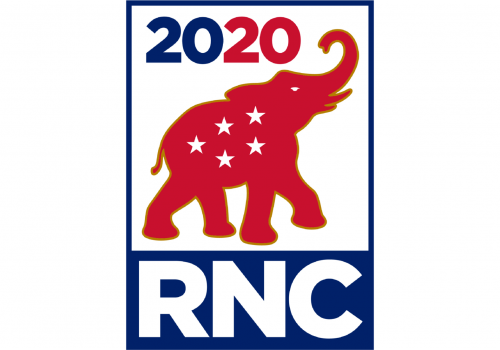 About 23.7 million young people voted in the 2016 Presidential election. More young voters tend to identify themselves as 'liberal' but there are many younger members of the Grand Old Party too. When it comes to the 2020 Election both parties are making their cases to young voters.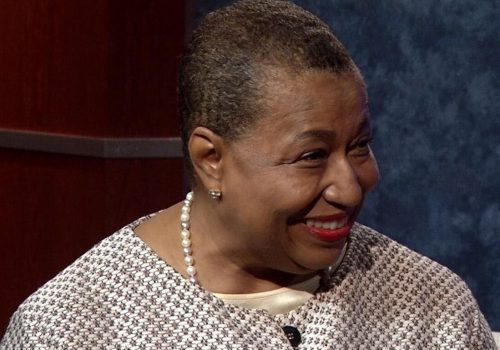 Interview: Ambassador And former US Senator Carol Moseley Braun
There's only been two Black women to serve in the United States Senate: Kamala Harris of California and Carol Moseley Braun of Illinois.