EFFINGHAM — The cost of living isn't cheap in Illinois. For many, energy costs are a particular concern this summer with hot weather and high inflation. Some constituents are looking for answers.
"I had a disabled veteran call me the other day…and he said his electric bill from Ameren went from in round numbers…$200 a month to $600 a month. And, you know, he said, I can pay this time. But next month, he said, I can't pay this," Republican State Rep. Chris Miller said.
A call like this is what brought Rep. Miller and colleagues — Rep. Dan Caulkins, Rep. Brad Halbrook, Rep. Adam M. Niemerg, and Rep. Blaine Wilhour — from the Illinois Freedom Caucus together for an energy town hall in Effingham this week. Claudia Morrow, Senior Vice President of Corporate Development and Strategy for Vistra Corp, a retail electricity and power company based in Texas, was among the other speakers.
Miller described the IL Freedom Caucus as "umbilical to the (House) Freedom Caucus (that) sits in D.C. and through the Conservative Partnership Institute…We are trying to promote the ideals that make America…through individual liberty, limited government, the rule of law, fiscal responsibility, fair markets, the sanctity of life, and peace through strength."
While Miller said there aren't any Freedom Caucus-sponsored bills in Springfield that would lower energy costs for Illinoisans, he said increasing domestic fossil fuel production is the answer. Miller supports finalizing the Keystone XL oil pipeline project, despite the environmental risk. 
"Ecosystems and species that we've all grown up with and that are central to our cultures and inform our languages may disappear," Debra Roberts, co-chair of the latest Intergovernmental Panel on Climate Change, said.
Still, Miller, who's a family farmer near Oakland in Coles County, said he hopes to be a good steward of the land and to engage in sustainable practices, because it will impact "future generations that come…after us."
Miller believes we're not in a climate crisis, but a crisis of common sense.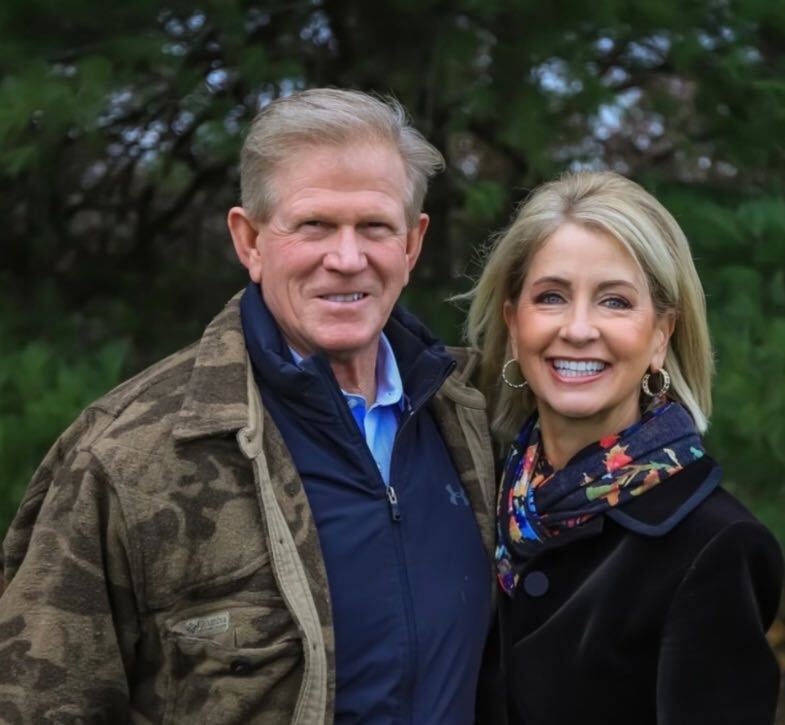 Many climate scientists argue that now is the time to invest in clean, alternative energy. Miller said that focusing on re-investing in fossil fuel production would create well-paying jobs in the state and across the country.
Miller said construction of the Keystone XL Pipeline was halted due to the policies of President Biden, former President Barack Obama, and Governor J. B. Pritzker. The XL project was designed as an addition to the existing Keystone Pipeline System, which sends oil from Canada to refineries and oil tank farms in Illinois, Texas, and Oklahoma.
President Biden revoked the permit for Keystone XL on his first day in office in 2021, and pipeline operator TC Energy later cancelled the project.
Another important, overlooked issue, for constituents is rural broadband access. In 2019, The Center Square wrote that "a report from the Federal Communications Commission said fifty-six percent of rural Illinoisans, about 770,000 people, don't have broadband access."
"I know that we have experienced that experientially, as we've traveled around the district…I go up and down the Wabash River, basically from a little bit south of Paris to Lawrenceville, and I know that there's a lot of places that are still struggling with great connection," Miller said, explaining how the inequity was highlighted during remote learning and working at the height of COVID-19.
Rural areas might see expanded internet access in the near future.
"The money has been appropriated. Now it's a matter of getting the job done and, and providing service to those places. And I think it's just…a matter of time till this all gets fixed," Miller said.
Miller is a two-term state representative in the 110th Illinois House District. He is running for a third term in the newly drawn 101st District with no opponents as of August 12. 
Harrison Malkin is a reporter for Illinois Public Media. Follow him @HarrisonMalkin