Latest ENVIRONMENT News From The Illinois Newsroom Team
Air quality in Illinois is expected to be unhealthy for sensitive groups on Friday, June 5.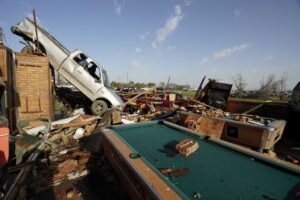 Rescuers raced Saturday to search for survivors and help hundreds of people left homeless after a powerful tornado cut a devastating path through Mississippi, killing at least 25 people and injuring dozens. The tornado flattened entire blocks as it carved a path of destruction for more than an hour.