URBANA – With Passover starting Wednesday night, many in the Jewish community are having to adapt their usual customs due to the COVID-19 pandemic.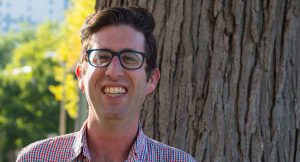 "This is my favorite holiday, personally, and it's tough not to be with my community right now, not to be literally sharing a Seder table, with my students," says Rabbi Ari Naveh of the University of Illinois at Urbana-Champaign Hillel.
Naveh will speak at a virtual interfaith discussion Tuesday night that will focus on how faith communities can care for one another during the COVID-19 pandemic. 
The gathering is part of a series of interfaith dialogues taking place the first Tuesday of every month. This is the first time the event will take place digitally, due to continued precaution around COVID-19.
Since Passover is a holiday that celebrates freedom, Naveh says it can feel ironic to do so under quarantine.
But he also acknowledges the privilege that he and many others have, to be able to practice social distancing for the sake of protecting public health.
"So I think there is something really profound in celebrating that," Naveh says. "This is an opportunity, even if physically distant, to come together as a community to say this is what the greater good is all about. And I think that's really lovely."
He says the Hillel is trying to make the most of this time by providing online resources for recipes, music and readings from the Haggadah, the text recited at the first two nights of Seder.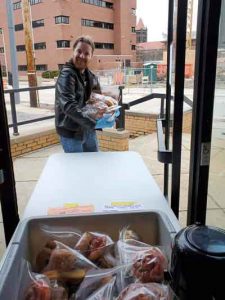 The second speaker at Tuesday's interfaith event will be Reverend Nate Brantingham from the Community United Church of Christ in Champaign.
Brantingham says many churches are still adjusting to the changes caused by COVID-19, including moving church services and gatherings online.
"That can cause a sense of uncertainty or confusion about what is the role of the church, or what does church even look like? Because it doesn't look like what it used to, and will we ever get it back?" Brantingham says.
But he says he's heartened by so many examples of communities coming together to support one another during this pandemic and is looking forward to exploring how people of different faiths can work together to address societal issues.
"How can we change these systems and create some sort of positive change out of something which is obviously unilaterally negative at this point?" Brantingham says. 
"And the reason I'm excited about being a part of this interfaith dialogue is: When we include a lot of diverse voices, that's when we get the best ideas, because we start seeing things from all these different perspectives."
Participants can register for the interfaith dialogue online.