CHAMPAIGN – Garden Hills is hosting six events over the course of the summer at its newest park, Hedge POP! Park.
The events are part of Champaign's effort to invest in the neighborhood and prevent gun violence.
For FirstFollowers founder Marlon Mitchell, the goal is also to reduce stereotypes about his neighborhood.
"Just because things happen in certain places doesn't mean everybody should get brushed with a broad, sweeping stroke," Mitchell said.
FirstFollowers co-organized the event with the city. The group helps formerly incarcerated people find housing and careers as they reenter into society.
Gun violence in Champaign happens almost exclusively within three areas of the city, including Garden Hills. That's according to city data from 2016 to 2021.
But that doesn't mean Garden Hills is a dangerous place. Mitchell said it's a neighborhood that has been historically overpoliced and underinvested in – and also a diverse place full of children.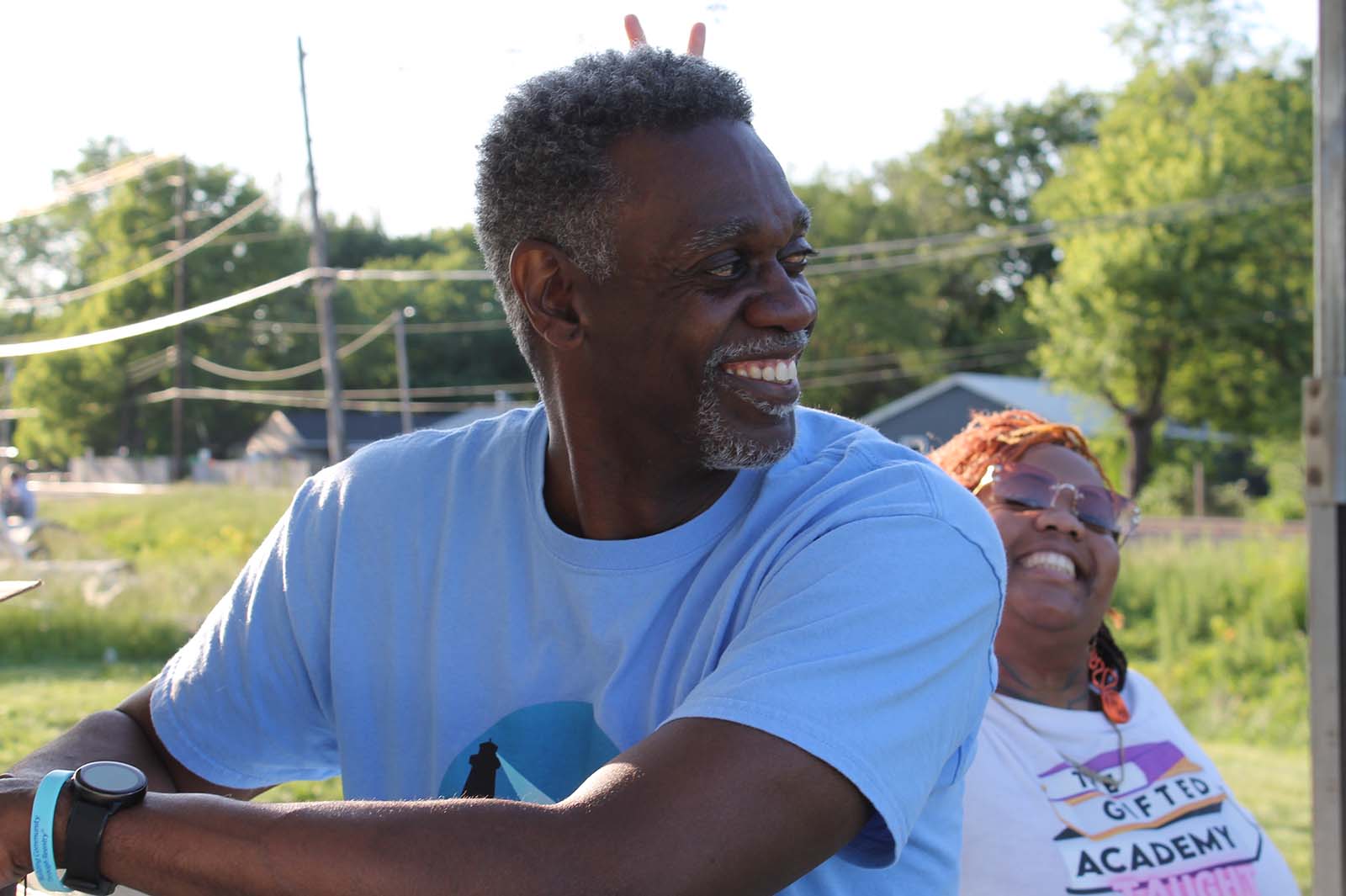 Event vendor and hairstylist Niesha Young, also known as Gifted Hands, agrees. She grew up in Garden Hills and thinks of it as a family.
"It's really a safe space for people — something that's very familiar. You can probably come in the neighborhood and go two blocks over go to your aunt's house, or three blocks and go see your cousin or your grandma," Young said.
The first event at Hedge POP! Park was held over Memorial Day weekend. It included bouncy houses, snow cones, soccer and basketball games and science activities.
Champaign is using COVID-19 relief dollars to meet longtime demands from Garden Hills residents to install streetlights, build sidewalks and end persistent flooding. Hedge POP! Park is the temporary version of a flood-control park.
The groundwork started this spring for the streetlights, with poles projected to go up in the fall.
Emily Hays is a reporter for Illinois Public Media. Follow her on Twitter@amihatt.