CHAMPAIGN – Hundreds of protesters gathered in downtown Champaign Sunday to march and rally for all Black lives, especially those in the LGBTQ community.
The group Champaign All Black Lives Matter, along with the UP Center, organized the event, which started and finished at West Side Park.
Organizer Enddy Almonord says Sunday's event emphasized the lives of members of the Black LGBTQ community.
"We wanted to make sure that we were talking about the contributions of Black trans women especially, as we're looking at Pride Month, and just, all of it, started there," she said in an interview with Illinois Newsroom.
Protesters stopped at several intersections throughout the march route and heard speakers talk about Black history, environmental issues and the need to keep pushing for change.
Activist Drake Marterre was one of the speakers. He addressed the crowd at the intersection of Neil Street and University Avenue.
"We're out here every week. We're gonna be out here for every year, too, until freedom is won. Until liberation is complete. Until we can all drink from the fountain of prosperity and life and happiness," he said.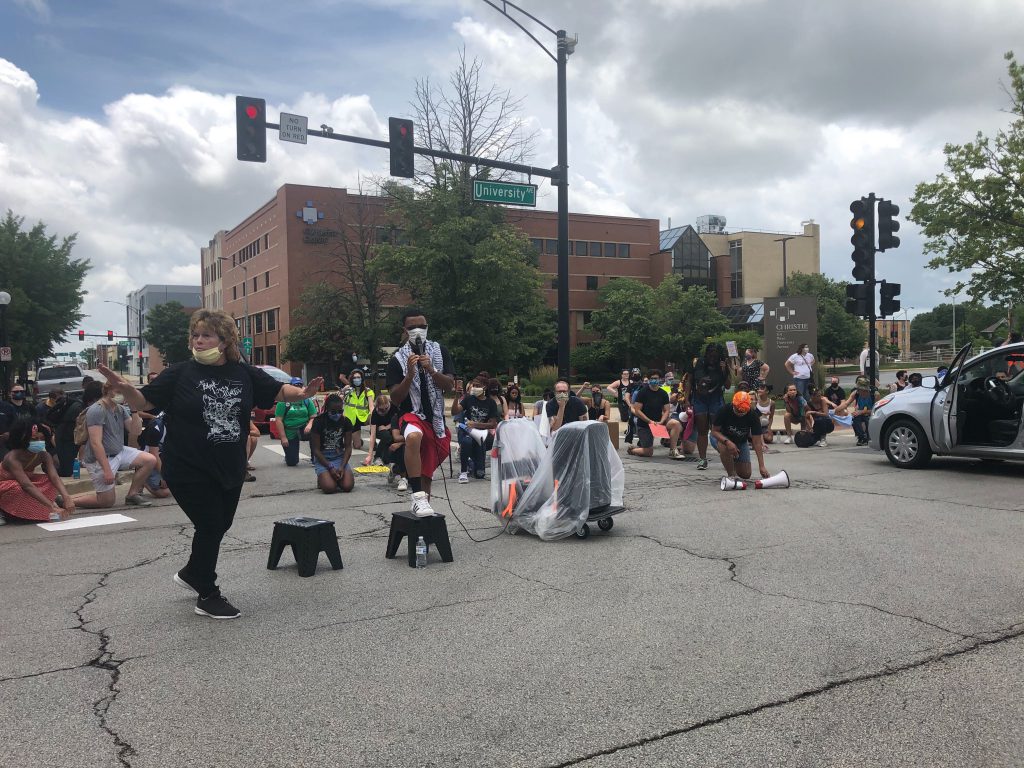 Marterre noted that the City of Urbana cut funding for the police department by $120,000 for the upcoming fiscal year, which he called a "small victory."
Before the march began, Almonord read the names of dozens of Black people who have been killed or injured by law enforcement over the last several years, including Michael Brown, Breonna Taylor, George Floyd, and Aleyah Lewis of Urbana.
Most protesters were wearing face masks throughout the event. 
The march is underway after a short presentation in the park. Heading east on Church after marching through West Side Park. pic.twitter.com/e9Uw0ged3R

— Brian Moline (@BMolineWILL) June 28, 2020