CHAMPAIGN — Beating the Big Ten's worst team was a side story Thursday night for the Illini men's basketball team.
Ayo Dosunmu sat out on Senior Night after posting a video on Twitter showing a visibly swollen face. The Illini beat Nebraska 86-70 without him. Coach Brad Underwood said there's no timetable for Dosunmu's return, and it won't be rushed.
"We'll do everything we can to expedite that process, but we will never jeopardize his health and well-being," Underwood said. "There's some other issues that have to be dealt with that we'll keep private."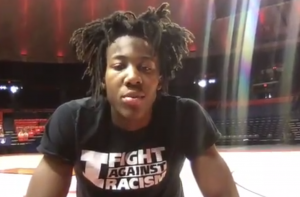 Word of Dosunmu's facial injury began to spread Thursday morning. No exact definition has been given for the injury caused by Michigan State's Mady Sissoko in a violent collision during Tuesday's game in East Lansing. Whether it's a broken nose or an orbital fracture has not been announced. In Dosunmu's Tweeted video, he vowed to return to action with a protective facemask.
Underwood gave an emotional defense of his team and his star player after a game that saw his son Tyler's final appearance in an Illini uniform. The coach said he hadn't slept after the Michigan State game, and vowed to do whatever the Big Ten requires of the Illini. He strongly implied that the team had been treated unfairly because it handled COVID-19 protocols better than the rest of the league, and was punished for it. COVID-oriented rescheduling requires the Illini to play five of their final six games on the road and without significant days in between games.
Watch the full press conference here.
Michigan State coach Tom Izzo, whose team beat Ohio State on Thursday, opened his own postgame press conference with an apology to Dosunmu.
"I think I'll start out with, you know, how sorry I felt for Ayo Dosunmu," Izzo said. "I did talk to Brad today when I found out. Hopefully he'll recover quickly because he's one of the best players in this league and one of the great guys, kids, in this league."
Kofi Cockburn led all scorers with 24 points in Thursday night's win. Adam Miller added 19 points and Jacob Grandison 14 for the Illini. Andre Curbelo talled a double-double with ten points and a game-high twelve rebounds, and also dished out eight assists.
Fisher native Zach Griffith made his first career start in his final home game. The former team manager turned walk-on played five and a half minutes and grabbed two rebounds. Trent Frazier and Da'Monte Williams also participated in Senior Night ceremonies. Because of unique COVID-oriented eligibility rules, they could all return for another season. So far, none has announced a decision to do so.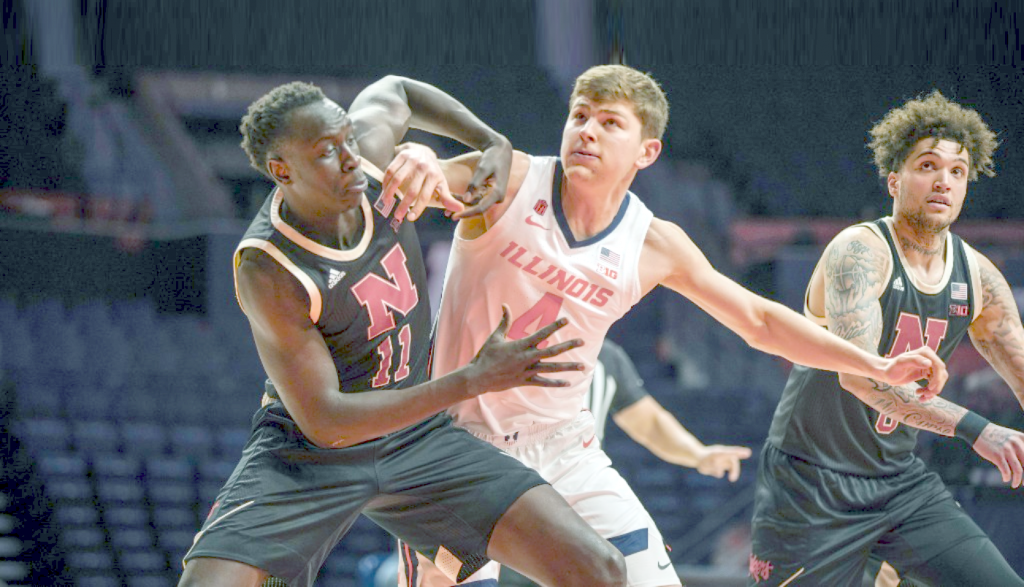 Trey McGowens led the Huskers in scoring with 18 points. Shamiel Stevenson and Kobe Webster chipped in 12 points apiece for the Huskers.
Nebraska drops to 1-14 in league play, and 5-17 overall. The Illini are now 13-4 in conference and 17-6 overall. They travel to Madison, Wisconsin on Friday, where they'll face the Badgers Saturday at 1 PM on ESPN.
Rob McColley covers University of Illinois sports for WILL.