URBANA – Both the Democratic and Republican candidates in the 13th Congressional District will take part in debates in the coming weeks.
Illinois Public Media, WAND News, and The League of Women Voters of Champaign County are sponsoring the debates.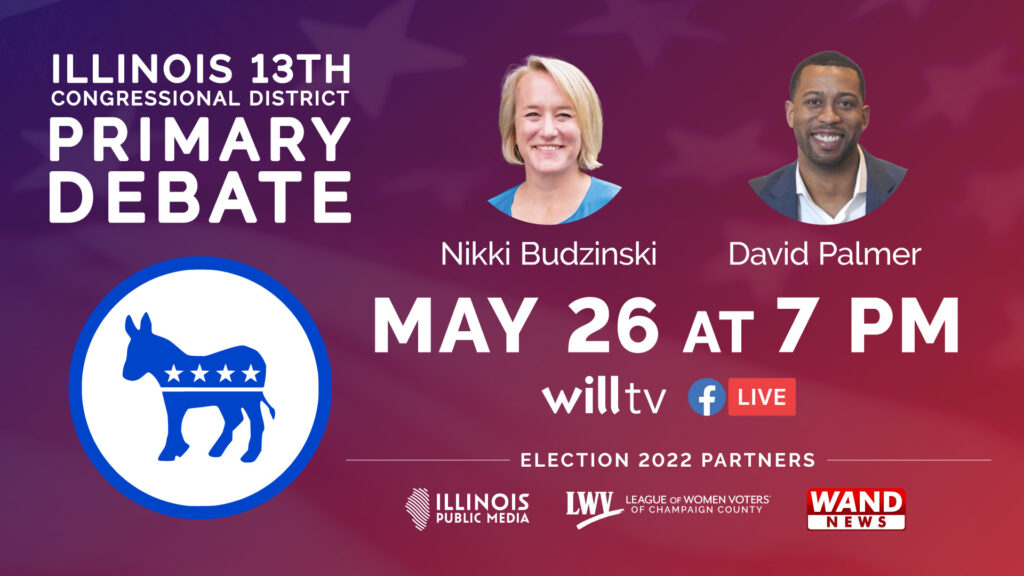 Democratic newcomers Nikki Budzinski and David Palmer will debate live on Thursday, May 26 at 7:00 p.m. The debate will be moderated by Illinois Public Media journalist Tinisha Spain. WAND News political reporter Doug Wolfe and NPR Illinois reporter Hannah Meisel will also ask the candidates questions.
Budzinski is a Peoria native who served as an advisor on labor issues for Governor JB Pritzker. Palmer is a former basketball player and businessman who calls Champaign home.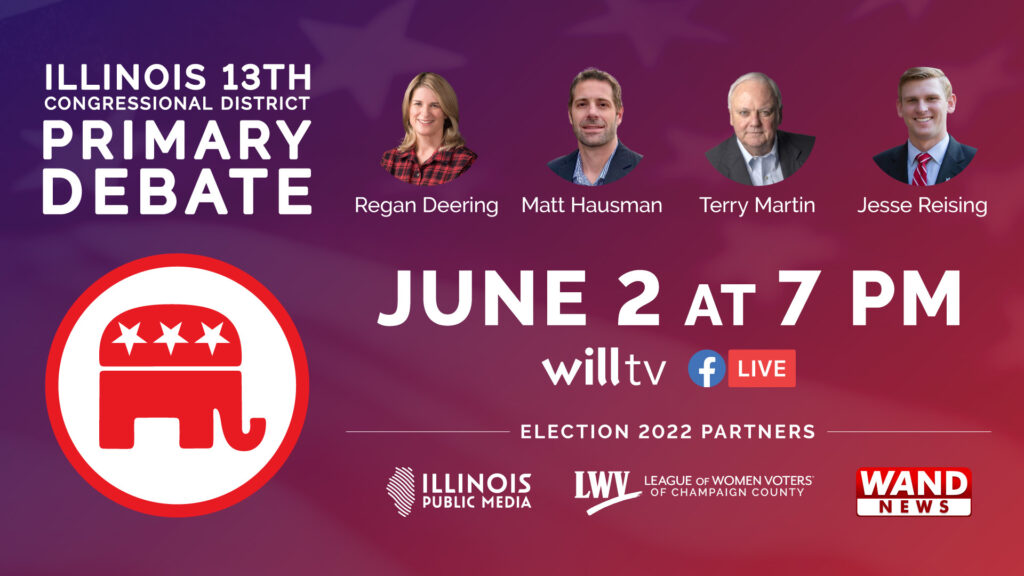 The four Republican candidates – Regan Deering, Matt Hausman, Terry Martin, and Jesse Reising — will debate on Thursday, June 2 at 7:00 p.m. The moderators and journalists in this debate will be WAND News evening anchor Sean Streaty and reporter Caryn Eisert.
Submit your questions online by May 23 and help ensure the moderators are asking what you want to learn more about.
Click here to send a video question: https://go.illinois.edu/shapethedebate
Illinois Public Media will host both debates in its Urbana studios.
On television, they will air live on WILL-TV and WSIU-TV and at a later time on WAND News.
On radio, the debates will air on WILL AM-580 and FM-90.9, WSIU-FM in Carbondale, and NPR Illinois (WUIS-FM) in Springfield. They will also be livestreamed on the station websites.
Both debates will also stream on the Illinois Public Media Facebook page and YouTube Channel.