URBANA – Dennis Austin is frustrated. Austin, 26, transferred to the University of Illinois at Urbana-Champaign earlier this year. He has kidney disease and high blood pressure, and is quarantining at home with his immunocompromised mother in Chicago. He says he felt like he put himself and his family at risk when he traveled from Chicago back to the U of I campus in Urbana in March to gather his belongings after it was announced that in-person instruction was canceled for the remainder of the semester. Austin says as black people in Chicago, he and his family are more vulnerable to COVID-19.
Now, Austin is worried about returning to campus this fall. He says he'll likely take the semester off. 
Students across the country are grappling with an uncertain future and weighing the pros and cons of either returning to or entering college this fall versus taking time off. At the same time, colleges and universities are considering whether to resume in-person classes with social distancing measures or remain online. 
Many colleges and universities are planning for some form of in-person classes in the fall. These decisions are being made as public health officials warn that reopening too quickly could potentially lead to an even worse second wave of the illness. Returning to in-person classes poses potential health risks for everyone on campus, but especially for older faculty and staff members, as well as medically vulnerable students. 
As the pandemic continues to spread across the globe, more students are interested in taking a gap year — according to research firm SimpsonScarborough's April Replication of the National Student Survey. 
Austin was only on the U of I's Urbana campus for eight weeks before COVID-19 hit. He arrived at the university in January after earning his GED and completing community college in New York state. In addition to concerns about his health, Austin says the prospect of continued e-learning in the fall is a major turnoff. He says he had been looking forward to an in-person college experience. 
"For me, this was a semester that I really had the expectations of forming relationships — and I have to an extent with friends and professors — but (e-learning) really robs you of that person-to-person contact," he says. "It robs you of being next to the human being and talking. And it's hard to replicate that over the internet."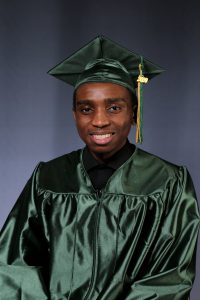 The SimpsonScarborough survey found that 20% of high school seniors will change their plans if their chosen universities move to exclusively online classes this fall. Dwayne Wardell, 18, is a senior at Rich East High School in Park Forest. He says given how much he has struggled with e-learning over the past few weeks, remote college courses would be a waste of time and money. 
"Not being around classmates or peers or somebody that can actually be there to give you support — that's what's hard," he says.
The University of Illinois system and Illinois State University have announced plans for in-person fall semesters, though details about what that will look like have not yet been released. The Illinois Board of Education created a COVID-19 campus reopening committee, made up of presidents from universities and community colleges in the state. Higher education administrators and experts are brainstorming different scenarios that would appeal to students and retain enrollment. 
Universities receive a substantial portion of their revenue from tuition dollars. For the 2020 fiscal year, the University of Illinois system reported 20% of their budget came from student tuition and fees. Depending on how many students defer, colleges and universities could lose a large chunk of their revenue. COVID-19 has also forced colleges and universities to refund millions of dollars on room and board and invest in new technologies to facilitate e-learning. To address their financial concerns, public and private universities across the country are beginning to furlough faculty, cut football programs and some have seriously considered closing. 
College students and graduating high school seniors have also suffered losses during the pandemic. Wardell and his class are  missing prom and graduation ceremonies, and he says he and his classmates don't want to miss out on more milestones.
"They just don't want to have that type of experience (their) freshman year (of college), they don't want to start their freshman year online or at home," he says.  
Wardell committed to the U of I in time for the May 1 decision deadline, but he says the pressure of having to pick a school with so many unknown variables was an added stressor. Wardell says a gap year is still on the table for him, but as unemployment surges, he worries about finding a job. 
A competitive job market is on everyone's minds. Austin, the U of I transfer student, says he's worried about finding a job where he feels safe given his medical vulnerabilities. Austin had planned to intern with the New Hampshire Democratic Party, and was actively working with his advisers to begin his fall study abroad early. Due to the pandemic, his summer internship was canceled, and the U of I has suspended its study abroad programs through January of next year. 
Austin has applied to some remote positions, and he might enroll in summer courses. He says he learned early on that life doesn't always go your way. Amid the uncertainty about the near and distant future, Austin says he has also learned he can control only his response.
"I think this is the situation (where you) just resign (yourself) to the fact that you have no control over this," Austin says. "And you can only do as much as you're able to do, which right now, for all of us, is not a lot. And you just accept that and you move on."