CHAMPAIGN — The Fighting Illini football team is headed to Florida.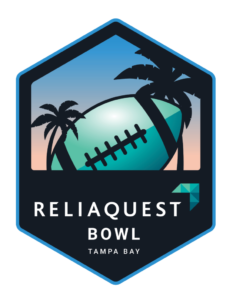 The team announced Sunday afternoon that it has accepted an invitation to play in the ReliaQuest Bowl in Tampa on Jan. 2. They'll face the Mississippi State Bulldogs from the SEC. Both teams finished with 8-4 regular season records.
Illinois head coach Bret Bielema has taken his teams to bowl games in eleven of his 14 seasons as a college head coach. He says it's about both the past and the future.
"I've always looked at bowl games as not only a kind of finale, final moment, with your team, your roster, your players, your coaches, for this past season," Bielema said. "It's more of a leap start, too, to the future."
Illinois athletic director Josh Whitman says fan support was a big factor in the team getting this bowl invitation.
"Just based on what we saw with the uptick in attendance here in the last half of our home schedule," Whitman said. "Our fans have demonstrated their passion and enthusiasm for what's happening with this athletics program."
This is the biggest bowl game the Illini have been invited to since the Rose Bowl after the 2007 season. The ReliaQuest Bowl, until this year the Outback Bowl, will be played in Raymond James Stadium, home of the NFL's Tampa Bay Buccaneers. The game will kick off at 11 a.m. central time.
This will be the third all-time meeting between Illinois and Mississippi State, but the first since 1980, when the Bulldogs won 28-21. Illinois won the other meeting 27-0 back in 1923.