CHAMPAIGN — Michael Davis describes an ideal client for his new project. An elderly couple is trying to make ends meet with their retirement income. They can't afford to fix their leaky roof. By the time they pass their house onto their children, the house has mold and is too far gone for repairs.
This is where Davis usually comes in as executive director of the Central Illinois Land Bank Authority. The local city or town asks his nonprofit to demolish the house.
But he would rather prevent the need for demolition in the first place.
"These are quality of life improvements. If you don't have the money to fix your roof, eventually in the rest of the house, bad things are going to happen. You're going to get mold from leaks and other things," Davis says.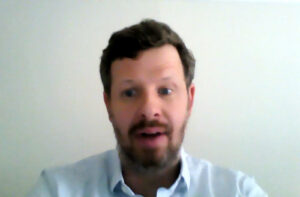 Last Thursday, Champaign County Board committed $500,000 dollars to the land bank to start the program in rural areas over the next two years. 
The urban centers of the county — Champaign, Urbana, Rantoul — use money from the U.S. Department of Housing and Urban Development to pay for low-income housing repairs. There's a gap for rural areas, though.
Davis says the nonprofit will be able to repair about 15 homes with the county's money. He hopes to use those examples to turn the county's one-time contribution into a steady stream of dollars from the state and federal government.
"Is there state money out there for this kind of work? Yes. Is it easy to get if you don't have a track record? No," Davis says.
Champaign County is setting aside part of its American Rescue Plan COVID-19 relief for the project. Vermilion County is considering a similar idea.
Land bank fills gap for rural homeowners
Davis says no other organization in the county is currently able to perform major repairs for the county's rural, low-income homeowners.
Yet homeowners live in about half of the housing in rural Champaign County, according to the national research center Housing Assistance Council.
And the county's residents do need help with housing costs. HAC considers about 18 percent of rural and small-town Champaign County residents to be extremely cost-burdened – meaning they spend half of their income or more on housing. The national average is 16 percent.
The Housing Authority of Champaign County largely focuses on renters or helping current tenants become homeowners. The Champaign County Regional Planning Commission helps low-income homeowners upgrade the energy efficiency of their homes through better insulation, new furnaces and more. Davis hopes to work with both organizations to find clients for the repair program. 
To qualify for the land bank program, homeowners have to make 80 percent or less than the median income for the region. A family of four would have to make less than $70,000, and a household of two would have to make about $55,000 or less.
The program incentivizes people to stay in their repaired homes by making the aid a forgivable loan. If the homeowner continues to own their house for five years, the loan is completely forgiven. If the homeowner sells after a few years, they will have to pay back a certain percentage of the loan.
Emily Hays is a reporter for Illinois Public Media. Follow her on Twitter @amihatt.