URBANA  – On a chilly, winter morning, I open the front door of Panaderia San Miguel. I am greeted by eight shelves of different types of fresh, warm sweet bread on display in the Urbana bakery.
The vibrant pink colors of sweet bread and strawberry, stuffed pastries can immediately grab your attention.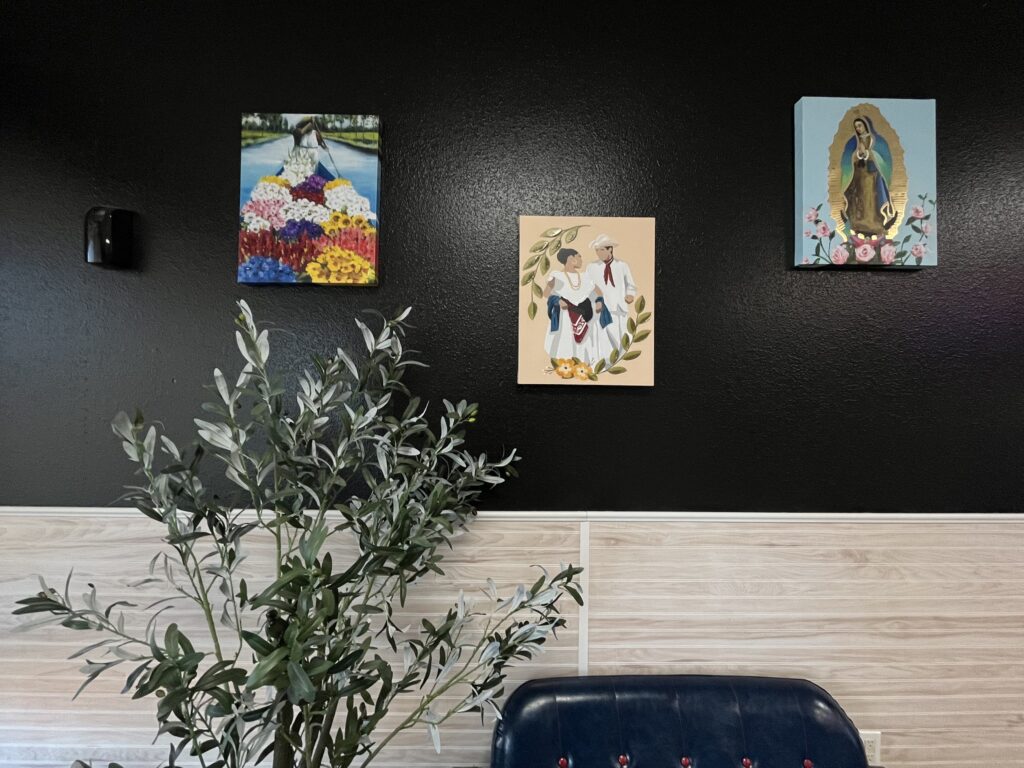 The bakery opened to the public back in December. Their bread sold out within two hours on their opening day.
Mauricio Contreras owns both the bakery and La Mixteca restaurant, which are located side by side in a shopping center at Five Points — the intersection of University, Vine and Cunningham in Urbana.
Contreras said he wanted to help the Latino community get authentic baked goods.
"There isn't a bakery nearby," said Contreras. "People travel all the way to Chicago or Indiana to get their bread. It's not the same taste as going to a bakery nearby here for the Latino community, which is already very large as a whole."
Right now, the bakery has finished preparing breads for holidays celebrated by Latino Catholic families, like Dia de los Reyes or Three Kings Day.
In Mexico and other Latin American countries, Santa Claus isn't as popular a figure as he is in the United States.
Instead, it is the Three Wise Men who leave presents in or near the shoes of children. Families gather to eat and cut open a rosca, a cake decorated with different fruits and sweets.
A small plastic figurine, which represents baby Jesus, is placed inside the Rosca. It is considered to be good luck if the figurine is in the slice you receive.
Oscar Ronzon is the main baker at San Miguel Bakery. He had been baking for more than 10 years before the bakery opened.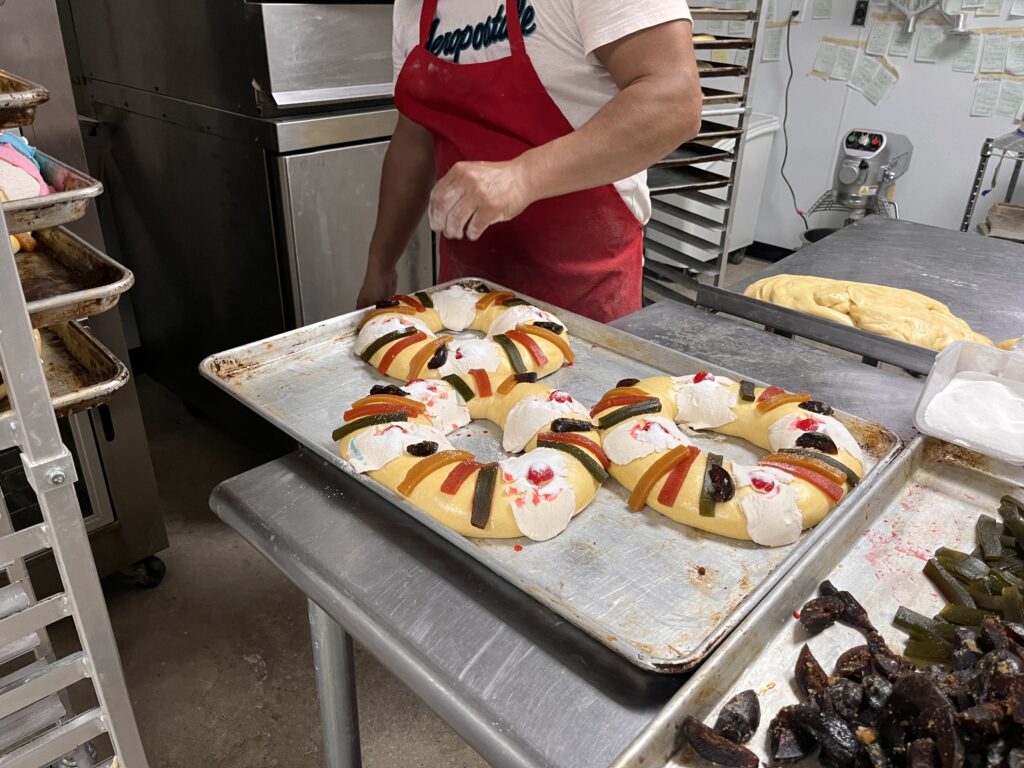 Ronzon shows me the steps of making a rosca…starting with kneading the dough and including 5-8 baby Jesus figurines inside.
A white sugar paste is added along with three stripes of red, green, and yellow candy and a cherry. At the end, it's placed in the oven.
He said it takes about half an hour for a rosca to bake in addition to the time spent preparing and decorating.
"It doesn't take a long time," Contreras said. "What takes time is mostly the process of the dough having to work on its own, to ferment. But the process is not so complicated to make."
The bakery had more than 200 preorders for rosca this holiday season.
Dia de los Reyes takes place on January 6. The celebration continues on February 2, Candlemas Day. It signifies the presentation of the infant Jesus at the temple in Jerusalem, to mark the ritual purification of the Virgin Mary, 40 days after childbirth.
One place where rosca is enjoyed is at St. Mary's Catholic Church in Champaign. Teresa Rodriguez volunteers at the church. She says Three Kings Day and Candlemas are times when families come together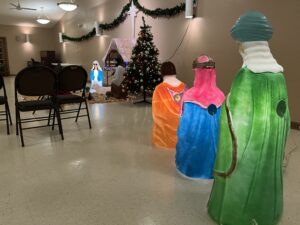 "The Three Kings Day is when you celebrate with family. You cut the rosca and in the middle of the bread includes a baby Jesus figure," Rodriguez said. "Whoever gets the figure, on February 2nd, it's their turn to bring food!"
Jazmin Medina is a local teacher. She says Panaderia San Miguel is a great bakery to have in Urbana-Champaign.
"We often lack Mexican pastries nearby and you have to go all the way to Chicago to get something real, something more authentic, and having this nearby is phenomenal," Rodriguez said. "And this is my second time here since they open on Wednesday, and you already know I'm gonna be here every day".
Bakery owner Mauricio Contreras said he hopes Panaderia San Miguel will have a good impression on the local community.
"Hopefully it will make a good impression and the community will be attracted to our bakery," Contreras said, "because it's something more than what you can bring from Mexico for the people here, because the Latino community is so big already."
He said he hopes to expand the selection of bread for customers, such as different types of cakes and traditional Mexican pastries.