DANVILLE — The Danville National Cemetery held a Memorial Day Ceremony on its grounds at 11:00 a.m. Monday.
Families brought flowers and chairs to honor loved ones killed in military service for a few hours before, during, and after the ceremony. 
The ceremony included a wreath-laying ceremony, performances by the Danville Municipal Band, a 21-gun salute by the American Legion Post #210, a few notable speakers, and much more.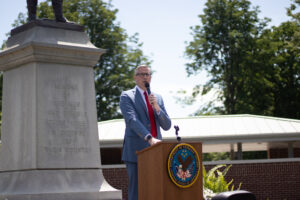 "We are honoring those who gave their lives for nameless strangers for our freedoms and the principles of our founding fathers, and that is something worth celebrating whether you met those people or not," said Michael Frerichs, Illinois State Treasurer.
However, some say, including Frerichs, that some celebrations overshadow the true meaning of the holiday. 
"Don't take it just as a day to then go to the beach, have a picnic, you can do that afterward," said Johnnie Carey, widow of Vietnam veteran. "At least give reverence."
Others say the celebration is a part of the memorial.
"To me, the best way to memorialize someone is to truly live the life that they would want you to live," said Staci Williams, Executive Director of the Danville VA Illiana Healthcare System.
 "So, when you're memorializing someone, if you're celebrating, they're celebrating with you," said Williams.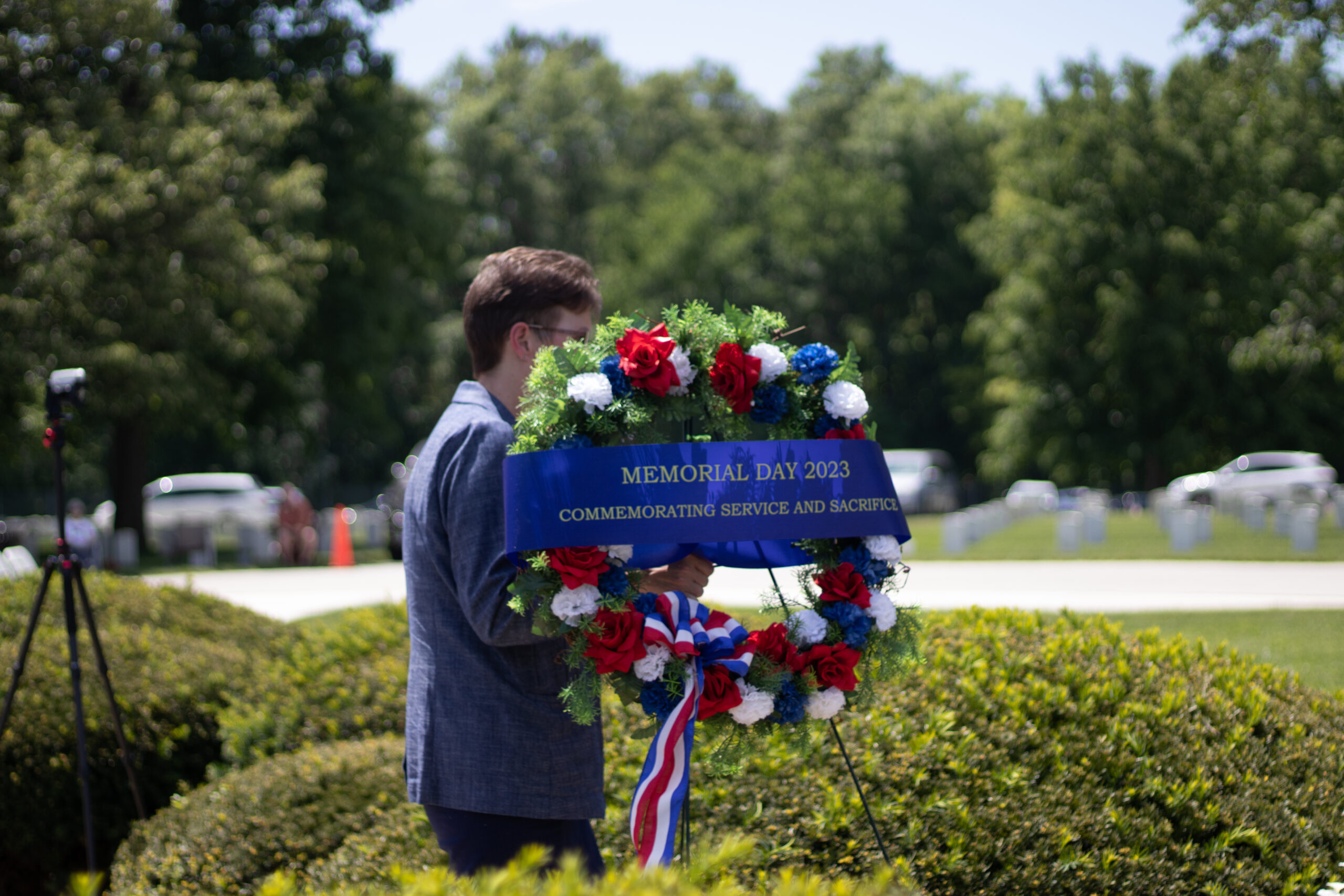 Carey said that this is an important holiday and people need to do more to remember it. 
"Because they're not here. You cannot forget that they were here," said Carey. "You know, we have to keep that memory alive." 
But some say we need to utilize this day to remember veterans who are still living. 
Kevin LeLoup is the son of the late Army veteran Emile LeLoup. 
"I feel like our vets – so many out there that are homeless and are fighting with everyday struggles with, you know, [like] PTSD, which my father had."