Currently, there are 160 individuals in 15 Illinois counties who have tested positive for COVID-19. Click here for a map of the affected counties and other resources from WILL's Coronavirus Information Center.
Chicago Woman In 60s Is State's 1st COVID-19 Patient Death
CHICAGO — Gov. J.B. Pritzker announced the first death in Illinois of a person who tested positive for the coronavirus. The victim was a Chicago woman in her 60s who had an underlying health condition. The only additional information Pritzker released about the woman on Tuesday was that she was not a nursing home patient. The Illinois Department of Public Health is reporting 160 confirmed cases of coronavirus in the state, among them are 18 residents of a nursing home and four members of the facility's staff. For most people, the novel coronavirus causes only mild or moderate symptoms, such as fever and cough. Older adults and people with existing health problems can develop more severe illness. – Associated Press
Biden Wins Illinois Primary, Widening Lead Over Sanders
CHICAGO — Former Vice President Joe Biden has won the Illinois Democratic primary for president, widening his lead over rival Bernie Sanders in an election complicated by the coronavirus pandemic. Biden also won in Florida, which along with Arizona held its primary Tuesday. Ohio delayed in-person voting until June amid the COVID-19 outbreak, but Illinois officials declined to postpone. The virus caused problems including polling places that didn't open and lower than usual voter turnout in some areas. Other races were on the ballot, including for Congress and Legislature. – Associated Press
Opponents for 13th and 15th Congressional Races Set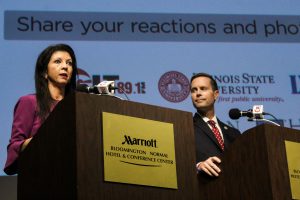 URBANA – The 13th congressional district appears headed for a rematch in November. Springfield native Betsy Dirksen Londrigan bested her Democratic opponent Stefanie Smith in Tuesday's Illinois primary. She will now challenge Republican incumbent Rodney Davis. Londrigan lost to Davis in the 2018 race by a slim margin. The sprawling 13th Congressional District includes parts of Bloomington-Normal, Springfield, Champaign-Urbana, and Decatur. Experts say both campaigns have already built up war chests and the race may become one of the most expensive in the state.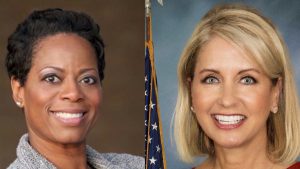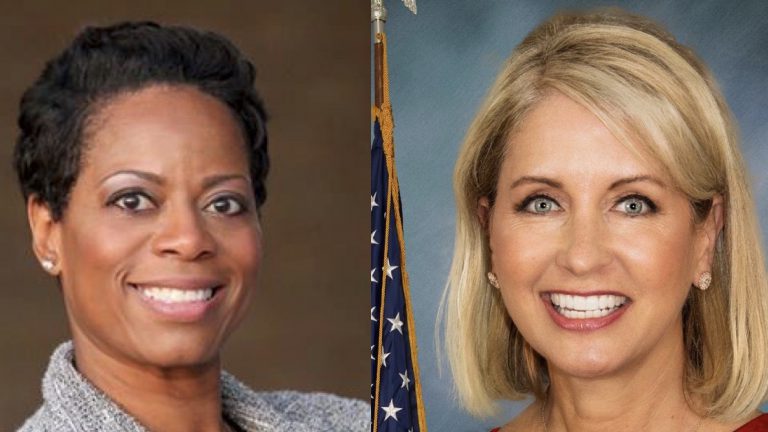 Meanwhile, attorney Erika Weaver beat three opponents in the Democratic primary in the 15th congressional district. On the Republican side, farmer Mary Miller bested three opponents to run in the general election. Both women are vying to replace Rep. John Shimkus (R), who is retiring. Illinois' 15th congressional district is larger in land size than the state of Maryland. It stretches north to Rantoul, south to the Kentucky border, and west to the east St. Louis suburbs. Click here to learn more about all of the candidates. – Reginald Hardwick, Illinois Newsroom
Funeral Association Recommends Smaller Services
PEORIA – The Illinois Funeral Directors Association is recommending no more than 10 people attend funerals, visitations, and graveside services for the foreseeable future. This is in accordance with recommendations from the Centers for Disease Control and Prevention to slow the spread of the COVID-19 virus. Greg Henderson, president of the funeral directors association, says all services of more than 10 people should be canceled. He says viewings will only be held for embalmed bodies. – Tim Shelley, Peoria Public Radio
University of Illinois Cancels May Commencement Ceremonies
URBANA – University of Illinois System President Tim Killeen announced Tuesday that May commencement ceremonies in Urbana-Champaign, Chicago and Springfield will not take place as scheduled. In a statement to students, parents, faculty and staff, the university said diplomas will be mailed. The university system is also exploring ways to hold virtual events to honor the graduating class. – Reginald Hardwick, Illinois Newsroom