CHAMPAIGN — Governor J.B. Pritzker visited the University of Illinois Urbana-Champaign campus on Wednesday to promote an increase in student financial aid in his proposed budget for fiscal year 2023.
Pritzker highlighted his plan to send a total of $601 million to the state's Monetary Award Program to help low-income college students with tuition and fees– an increase of 25 percent over the program's budget for this year.
"The more doors that we can open to higher education, the more brilliant and innovative minds will join the ranks of our top tier research institutions like the one we're standing in right here," Pritzker said.
Pritzker said that spending on higher education provides a return through jobs and innovation for the state. For example, the University of Illinois has demonstrated its worth during the pandemic by guiding state health plans and developing a saliva-based COVID-19 test, he said.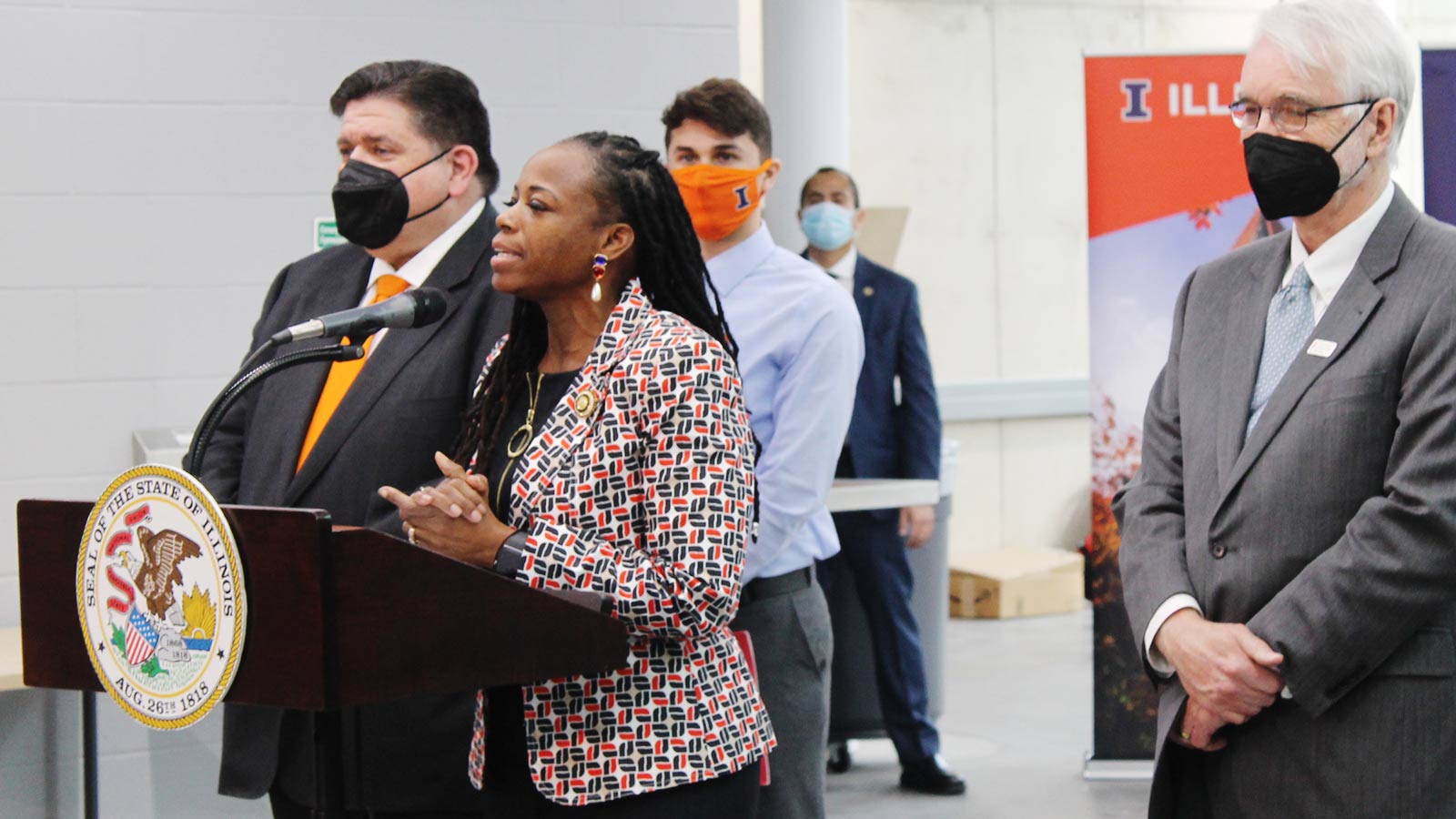 Democratic State Rep. Carol Ammons spoke after Pritzker to laud his plans to expand MAP to $601 million.
"That's not a small investment," Ammons said. "That shows that the priority of the state is consistent with our verbiage, meaning that we believe that higher education is the great equalizer, and that it can literally change the outcomes of an entire state."
Ammons said she has yet to speak to any state representative opposed to the higher education section of Pritzker's budget.
Illinois lawmakers must decide on a budget by the end of May.
Students advocate for MAP increase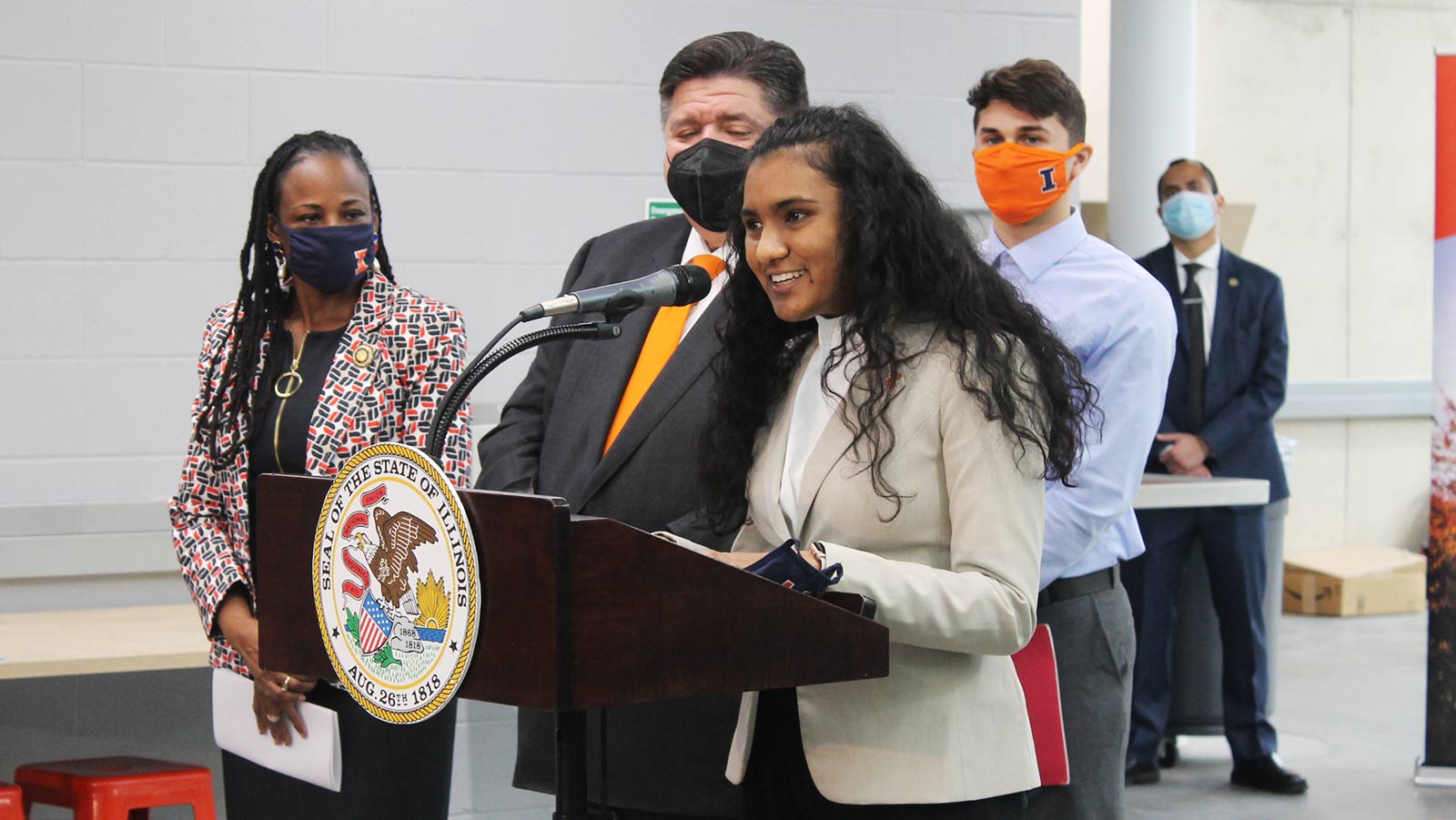 Under Pritzker's proposal, the state would send Monetary Award Program grants to 24,000 more low-income students.
Hadiya Jagroop is one of the University of Illinois students already receiving a MAP grant. During the governor's press conference, the junior described immigrating from the South American country of Guyana to the small Illinois town of Oakwood.
"Though I was upset about leaving the only home I'd ever known, I was excited to enter this unknown world that I was always told would make my wildest dreams a reality," Jagroop said.
Jagroop soon realized her family could not pay the tuition for those dreams – until MAP.
Along with fellow junior Jose Conde-Coss, Jagroop urged lawmakers to expand MAP when they settle on a budget this spring.
Emily Hays is a reporter for Illinois Public Media. Follow her on Twitter @amihatt.