MONTICELLO – Peaceful protests against racism and police brutality not only took place Saturday in cities like Chicago and Champaign, but also in small Illinois towns like Monticello. 
The Piatt County Journal-Republican reports 500 people gathered in downtown Monticello on Saturday. The community of 5,500 sits along I-72 in Piatt County.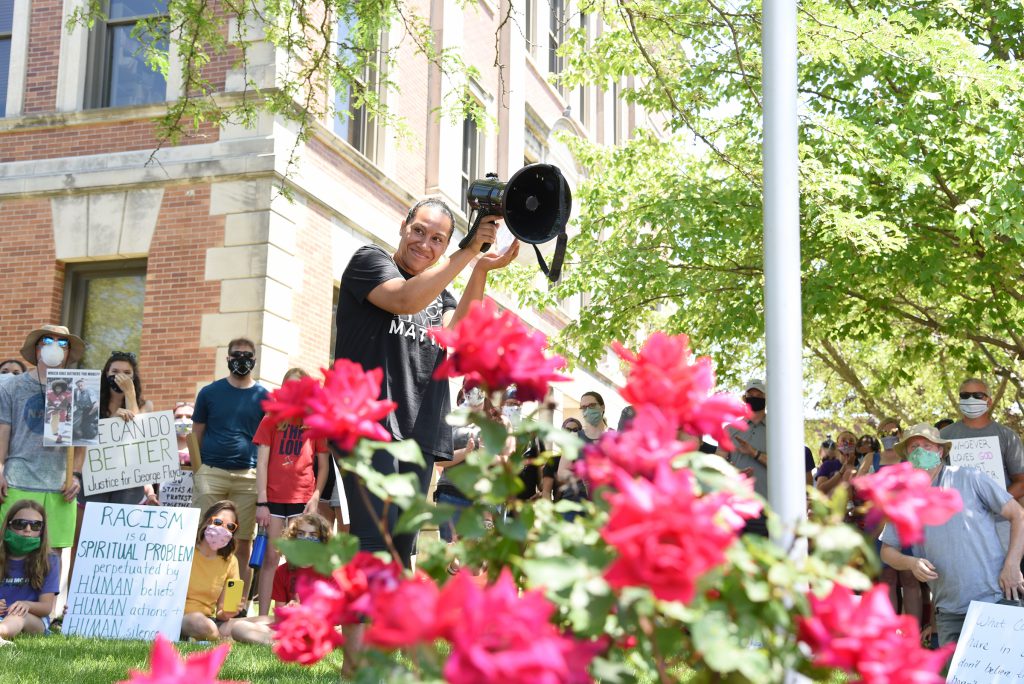 Demonstrators held signs like "Black Lives Matter" and also kneeled during the hourlong event called the "Demonstration for Justice And Peace."  It was one of hundreds of protests held around the world nearly two weeks after George Floyd, a black man, died after a white officer pressed a knee on his neck for several minutes.
Current and former students of Monticello High School also spoke, including Vinnie Strack, who now lives in the Minneapolis-St. Paul area.
"We must do more," said Strack. "Sometimes we need to have the hard conversation to get on the right path. Today, for this community, I recognize this is a hard conversation, but its time we get on that right path."
A conservative group called Central Illinois Citizens For Freedom asked for people to attend the event especially if they had concealed carry permits or owned motorcycles. In their post, they stated, "we already know that protests turn into riots. We cannot allow out-of-town protesters to destroy our historic hamlet." No clashes were reported.
Among other peaceful small Illinois city gatherings on Saturday, a few hundred protesters gathered at the Tazewell County Courthouse in Pekin, according to Peoria Public Radio.
The Southern Illinoisan reported a Black Lives Matter protest in Sparta, a community of 4,300 in Randolph County. Nearly one hundred people marched from the city's police department to the high school.