CHAMPAIGN — Public health officials in Champaign County are sounding the alarm as the omicron variant of COVID-19 spreads across the country. 
Hospital officials say they already have more COVID patients than at any time this past year.  
Champaign-Urbana Public Health District administrator Julie Pryde says we're already in a wave of infections from the delta variant, but that omicron could be a tsunami. 
"Consider this time right now a viral storm warning," Pryde said. "You know how you get the alerts on the thing saying 'take cover?' Well, take cover now in a vaccine because that's what you have." 
Pryde says the COVID vaccines will provide protection from the omicron variant, especially if people get a booster shot.  
Data from the Illinois Department of Public Health shows that 40.8% of the fully vaccinated population in Champaign County has already received a booster shot.
Officials are asking the community to take all necessary COVID precautions ahead of holiday gatherings to help ease the burden on hospitals.
Dr. Robert Healy, Chief Quality Officer at Carle Health, says there are more patients hospitalized with COVID than at any time since December of last year.  
Healy says Carle's hospital staffing levels are similar to where they were at that time, but there's one difference. 
"What we're seeing though is that more people are getting infected this year, and those are breakthrough infections because we're over 90-percent vaccinated at Carle Health," Healy said.
Deb McCarter, Chief Nursing Officer at OSF Healthcare, says OSF is in a similar situation, with breakthrough infections among staff members keeping doctors and nurses away from work.  
Officials reiterated the message from the Centers for Disease Control and Prevention that the best way to reduce severe illness from COVID is to get fully vaccinated, including a booster shot.
Data from Carle released on Monday show that more than 80 percent of patients hospitalized across Carle's five hospitals are not fully vaccinated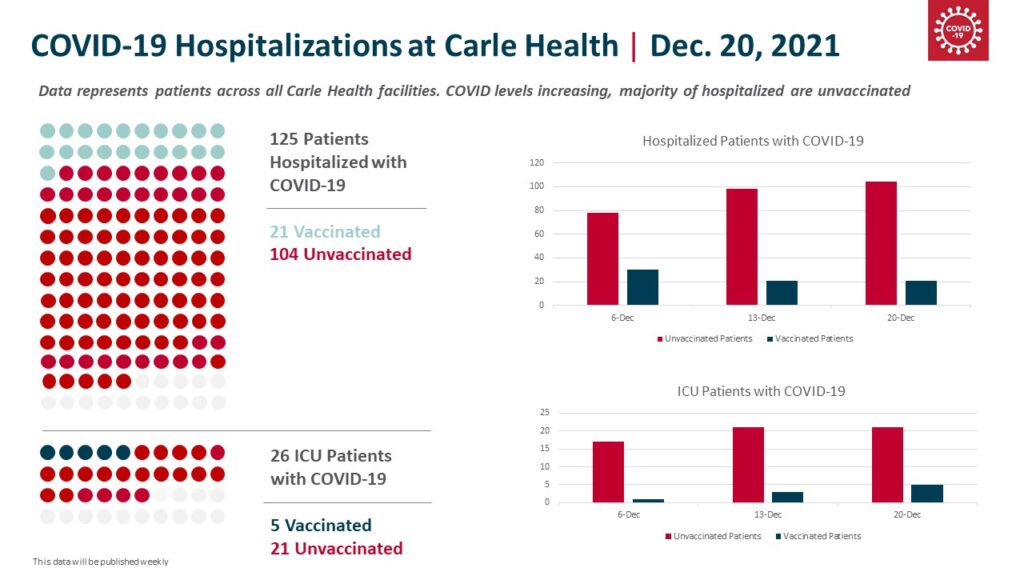 .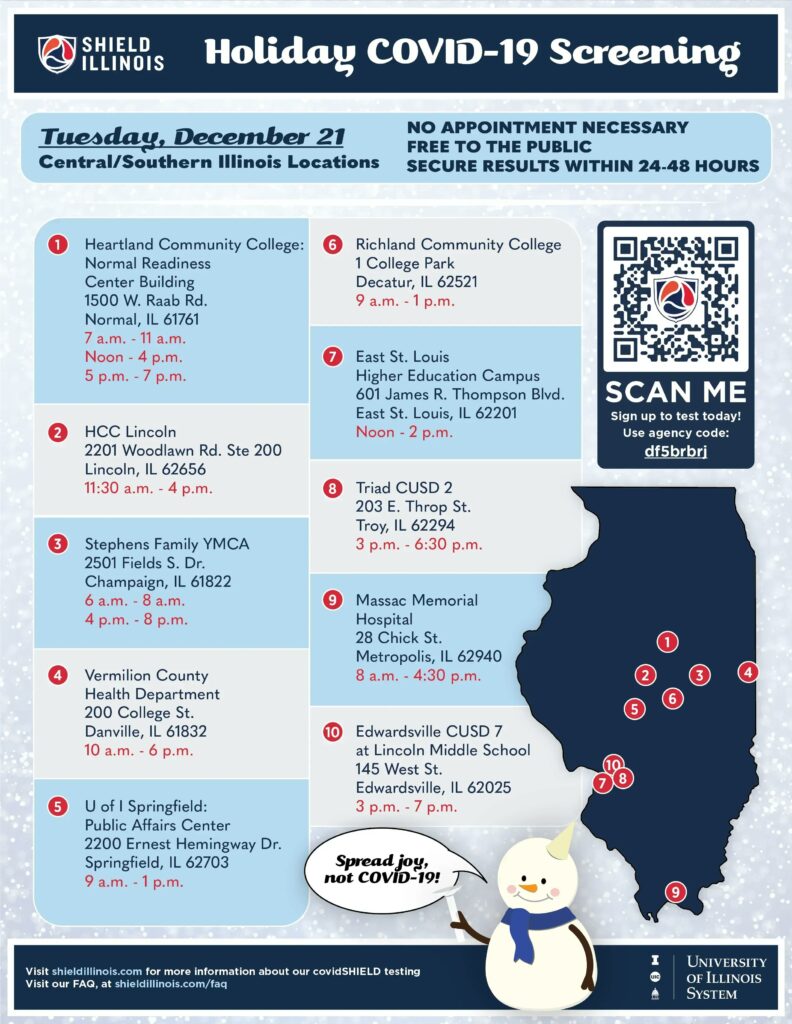 They also encourage people to get a negative COVID test result as close as possible to any holiday gatherings.
SHIELD Illinois is offering free testing Tuesday at all of its sites across Illinois