URBANA – Extensive changes are on the horizon for two University of Illinois Urbana Champaign buildings built more than a century ago.
The Rebuild Illinois state fund will help pay for the $192 million replacement of Illini Hall and renovation of Altgeld  Hall.
The 114-year old Illini Hall will be replaced by a brand new 6-story facility for the Departments of Math and Statistics, including a data science center.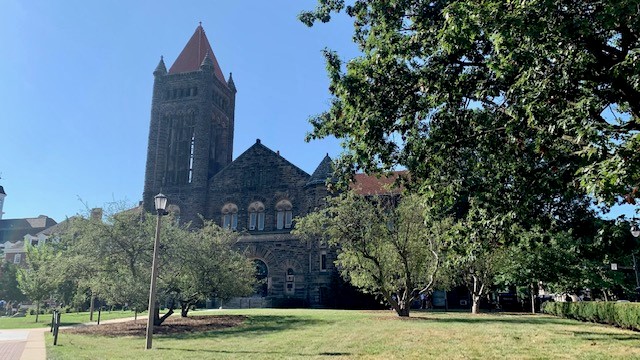 Completed in 1897 with its signature orange, domed roof, Altgeld Hall is one of the most photographed buildings on the U of I campus.
While welcoming students back to class on Monday (yesterday), Governor JB Pritzker announced the interior of Altgeld will be renovated and modernized while keeping the Romanesque architecture exterior intact.
"A proper way to honor Illinois 20th governor, John Altgeld, who led Illinois to become one of the most progressive states in the nation in labor laws and who uplifted the voices of women in government," said Pritzker. "Altgeld Hall will see its interior transformed into a modern facility while keeping the building's famous exterior intact. It's a transformation that innovates while respecting history."
The construction is expected to be completed in 2026.