URBANA — School districts in Champaign and Urbana are considering installing metal detectors in response to a rise in youth violence. But a social science researcher says metal detectors are not as effective as more long-term violence prevention.
Jun Sung Hong is a professor at the School of Social Work at Wayne State University and a University of Illinois alum. He researches bullying, school shootings and school safety.
"My concern with metal detectors is — it might protect the students, but are we creating a prison-like setting for students? This can exacerbate behavioral problems, as studies have shown," Hong says.
Hong says that for that reason, standard metal detectors tend not to be a very effective way to prevent youth violence.
The Champaign Unit 4 School District is deciding what kind of detector to install. Urbana District 116 has not decided whether to install metal detectors at all.
Hong guesses that less intrusive types of metal detectors might work better. For example, one company recently pitched a detector to the Urbana Board of Education that would not require students to stop walking or take off their backpacks.
Metal detectors are also limited in that they reduce gun violence within school buildings, but not within the community at large, Hong says. 
Social-emotional learning works better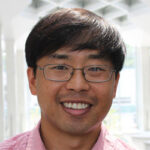 One of the most effective ways schools can combat youth violence is by changing how students treat one another, says Hong.
"One intervention that shows promise is social-emotional learning. Students learn proper behavior, how to handle conflict, etc. It's not very costly, and it's shown to decrease students' pro-violent attitudes," Hong says.
Hong says that these programs work best when someone fully trained in social-emotional learning (SEL) monitors the classes. Teachers with a small amount of training are helpful but don't make a difference on their own.
When Urbana Superintendent Jennifer Ivory-Tatum presented a metal detector option to the school board, she said it was one piece of what the school was doing to prevent violence. Social-emotional learning is another piece, she said.
Urbana School District 116 has implemented a nearly universal social-emotional learning program during the pandemic, according to Assistant Superintendent Kimberly Norton.
Elementary schoolers spend half an hour daily in morning meetings focused on their emotions and social skills. Middle schoolers have an SEL class on Wednesdays. Urbana High School freshmen and sophomores get SEL time in their study support classes.
Teachers conduct these classes, based on professional development the district offers.
District 116 tried out a social-emotional assessment last year, in which over 80% of students responded that they have a safe and trustworthy adult to turn to. Norton attributes that to the district's SEL program.
These results get to other reasons why District 116 focuses on SEL, beyond preventing gun violence.
"It helps students identify how they are feeling and helps them feel that they are in a safe place to learn. When students have confidence, they are willing to take risks and be involved in new things," Norton says.
Champaign Unit 4 administrators did not provide comment on their SEL efforts in time for publication.
Schools are still safe places
Youth violence seems to have risen during the COVID-19 pandemic after a two-decade decline, according to Hong. Cyberbullying has been particularly bad, but he says that could be due to higher levels of reporting those incidents. 
Hong emphasizes that, in general, schools are very safe places. Media coverage tends to make people think schools are unsafe or that school violence is an epidemic when it is not.
"Unfortunately, the consequence is that schools punish students unnecessarily," he says. "In an effort to curb the violence, schools can actually make situations worse."
Emily Hays is a reporter for Illinois Public Media. Follow her on Twitter @amihatt.