CHAMPAIGN – A total of eight Illinois community colleges will soon be certified to do competency-based learning, thanks to $5 million from the U.S. Department of Labor.
This means students only need to take classes on new material — instead of sitting through lessons they already know.
Nancy Sutton is the vice president for academic services at Parkland College in Champaign, which received $1.7 million of the $5 million grant. She says this makes education cheaper and easier for working students.
"We particularly were looking for something that works for incumbent workers — individuals who already have a job but at a very low level. And they may have some skill that they need to increase so they can move up in their profession," Sutton says.
Instructors will restructure their courses into chunks that students can skip, based on their existing knowledge.
The colleges want to focus on reaching low-income students, students of color and other underrepresented students with this strategy.
Only one community college in Illinois is currently certified to do competency-based education – Lewis and Clark in the St. Louis suburbs.
While Parkland is in charge of managing the Department of Labor dollars, the school is splitting the amount with six other community colleges: Illinois Valley in Oglesby, John A. Logan in Carterville, John Wood in Quincy, Lincoln Land in Springfield, Rend Lake in Ina, and Shawnee in Ullin.
Each college has a program specialty. Parkland College will use the money for its manufacturing and industrial arts program, which includes welding.
Out of Parkland's $1.7 million share, about half will go to Parkland staff to manage the grant for all seven schools. The rest will cover course needs, like new technology for the manufacturing labs.
'I doubled my salary'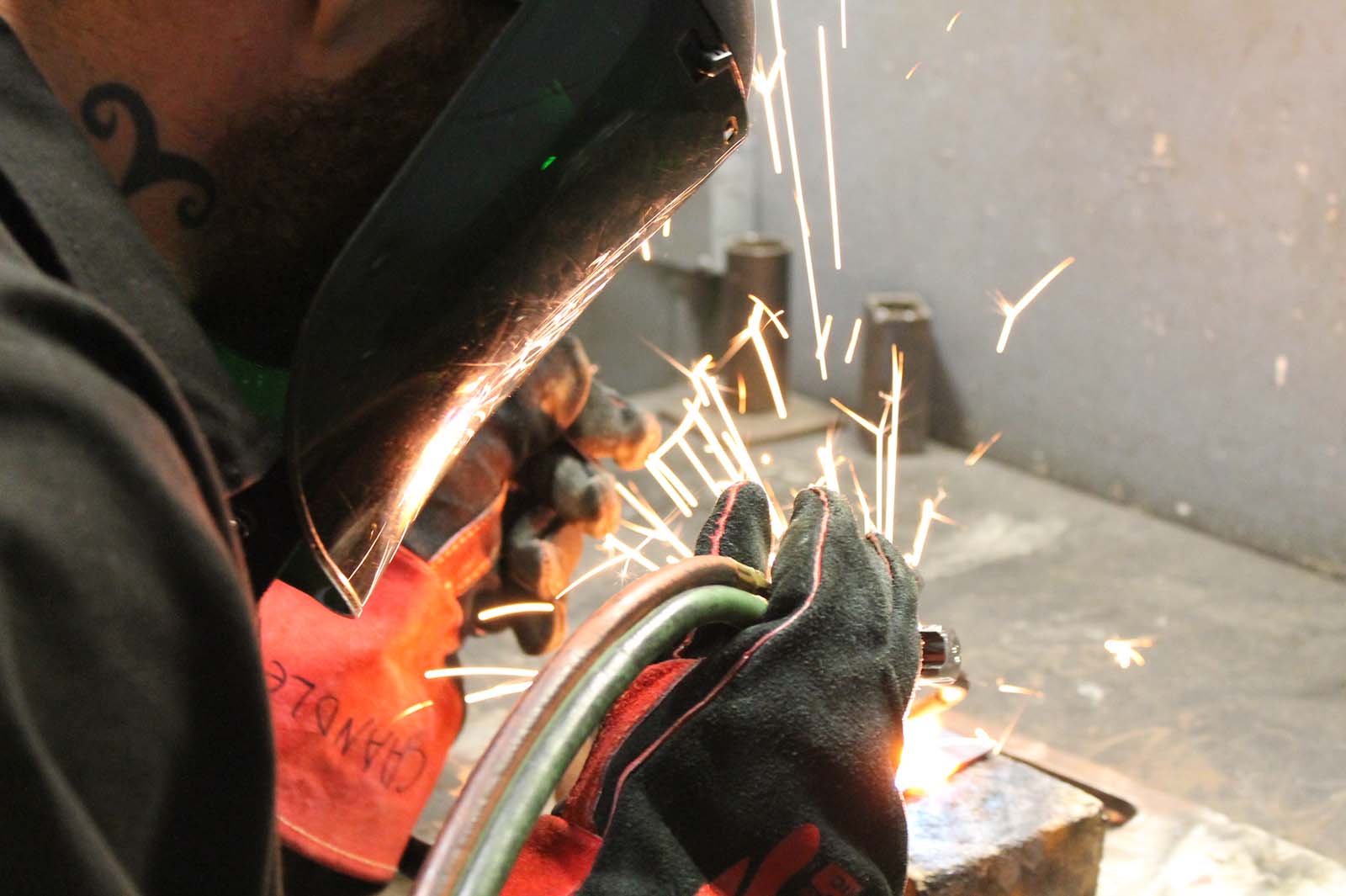 Students in Parkland's manufacturing program say it is already helping them reach higher-paying careers.
Josh Chandler is expecting his first child in three weeks. He's currently a pharmacy technician. He says his pharmacy job is stable, but he's not passionate about it.
What he does love is blacksmithing, so he joined the welding certification program at Parkland College — a program that will be bolstered by the Department of Labor dollars.
"I wanted to get something going for my life where I can learn a trade and make a decent living and be able to provide for my wife and my kid," Chandler says.
He says when he's not at work or school, he's constantly thinking about welding.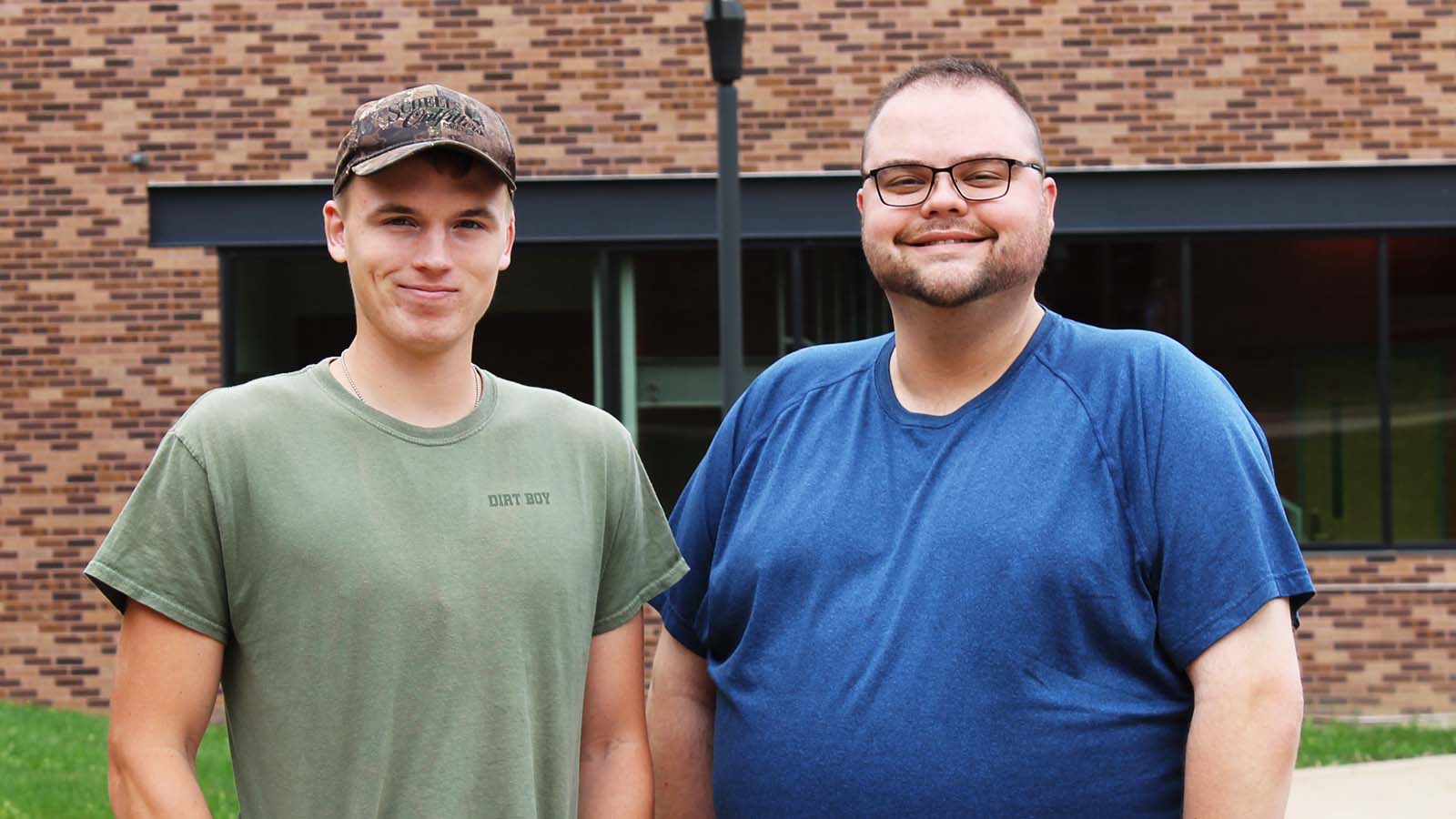 Chandler Bonwell was in a similar situation before starting a two-year, electrical control systems program at Parkland.
After working for nine years as a pharmacy technician, he was earning about as much as he could in that position. It wasn't enough to live comfortably, he says.
"I had a couple friends who were electricians who told me to get into it. If they could do it, I could do it. And it's very possible," Bonwell says.
Bonwell is now an apprentice electrician at Kraft Heinz. He works Monday, Wednesday and Friday and attends school on the other weekdays. And his salary when he finishes school will be much higher than at his previous job.
"I doubled my salary," Bonwell says. "Going to school changed everything for me."
Emily Hays is a reporter for Illinois Public Media. Follow her on Twitter @amihatt.