MONTICELLO — Theater companies around central Illinois are gearing up for summer shows and new seasons, but some directors say they aren't sure what they'll do after their summer shows as Illinois reopens. 
Paul Strain is president of the board of DLO Musical Theatre in Danville. He says his company is producing their youth and teen shows this summer at the Fischer Theater —their first shows since the beginning of 2020.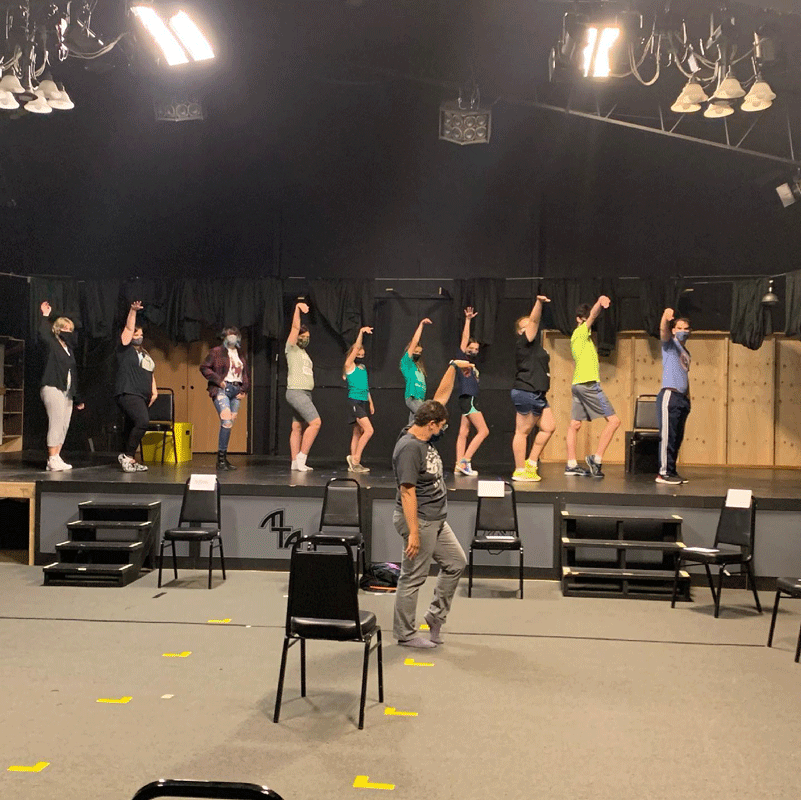 After the young casts perform Frozen Jr. and Hairspray in the last two weekends of July, Strain says the DLO has a season planned, but they aren't sure how to proceed once the summer shows end.
"We're still trying to figure out, really, how to move forward," Strain said. "We decided as a board to require all production teams moving forward to either be vaccinated or have a mask mandate for all rehearsals, but beyond that, we're still figuring things out."
Ted Nowlin, board president of the Monticello Theater Association, described a similar situation. He says his group, which produces shows at its own theater, is putting on a show for the first time since they shut down in spring of 2020. 
At the end of July, the MTA will be producing their youth musical, "Chicago," and there are plans for two shows in the fall. But Nowlin says the board is being very cautious, given the recent spike in cases of the COVID-19 Delta variant around the country. 
"Unfortunately, we do not have any more plans in the future yet," said Nowlin. "But we'll probably work on that because we're looking ahead to see what this new Delta variant strain is doing. It looks like a possibility, if it gets bad, we may have to start shutting down and stop having theater again, so we're not planning too far ahead right now."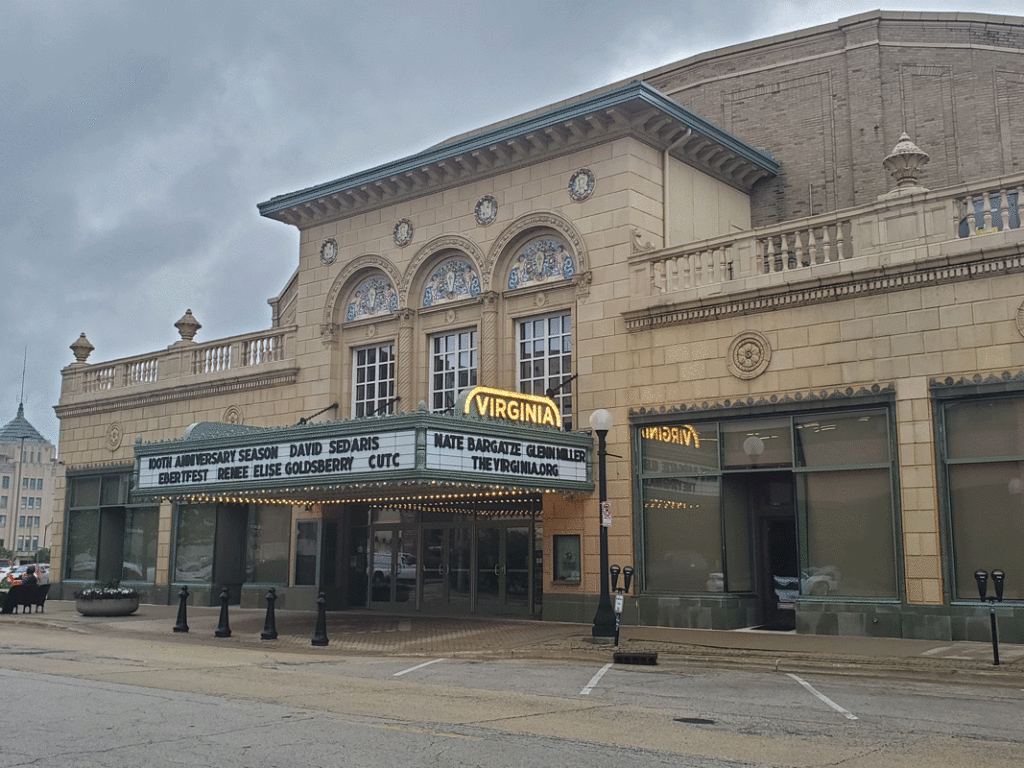 By contrast, the Champaign Park District's Virginia Theatre in Champaign has many plans for upcoming shows, including community theater and professional concerts. Virginia Theater Director Steven Bentz says they'll probably continue to add events throughout the year after their season starts in mid-August. 
"We have a busy season, but we think there'll be a lot more coming as the industry wakes back up," Bentz said, adding that some of the companies that rent out the Virginia Theatre have had to miss two years' worth of performances and are especially eager to bring back their shows. 
When it comes to safety, Bentz says the Virginia will be closely following the guidelines of health officials, especially local officials. They aren't requiring the vaccine to attend their shows and don't plan to ask patrons to mask up, but Bentz says they're continuing to spread the word to ask people to follow health recommendations and get vaccinated if they can because "if you're not vaccinated, you probably shouldn't go to a show." 
"What we're doing is trying to make sure people understand the messaging," said Bentz. "We're not requiring the vaccine, we're doing extra sanitizing, but we're not doing extra social distancing."
In Piatt County, where Monticello is located, about 42% of the population is vaccinated, compared to Champaign County's 48%.   But Nowlin says the Monticello Theatre Association has decided that for the moment, they will still be requiring patrons to wear masks regardless of their vaccination status.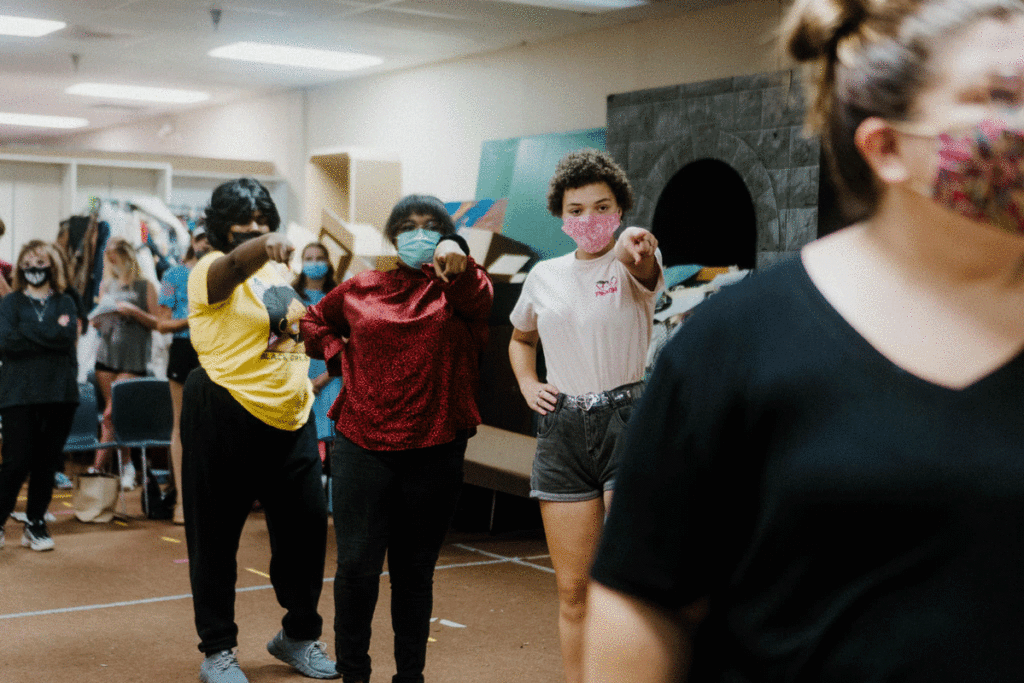 "We have so many underage people that haven't gotten the opportunity to get the vaccination yet, coming to see the show," said Nowlin. "We also have older parents, grandparents of the students that we feel it's safer that we request that they do that. Hopefully, everyone will take that request and keep their masks on."
Strain says that because the DLO doesn't have its own theater, the social distancing guidelines will be dictated by the Fischer Theatre, which they're renting. 
All three directors said their theaters would take local health guidelines and their actors', staff's, and patrons' health very seriously. 
"Look, if public health says you shouldn't host a show on the 16th of August or any other time, then you don't host a show," said Bentz, adding that if the Virginia Theatre had to cancel or reschedule shows, they would and that they would refund tickets "no questions asked."
Nowlin says the MTA is doing its best to keep actors and staff safe by wearing masks in rehearsals and taking temperatures at the door, but if there are any positive tests in the cast or crew, he says he won't hesitate to "shut it down" and just cancel the show.
Despite the precautions and the worry, all three men expressed how happy they and their companies were to start bringing live performances back. 
"Everybody is thrilled to be back in the game," said Strain. He says he's grateful to be able to give kids some hope that this pandemic won't last forever.
Bentz says he's looking forward to seeing the faces of patrons as they leave the theater. "The theater is the best part of their week, and we just can't wait to give that to people again."