A University of Illinois law professor accused of sexual misconduct had been slated to return to teach in January. But he will instead be placed on "university-sanctioned leave."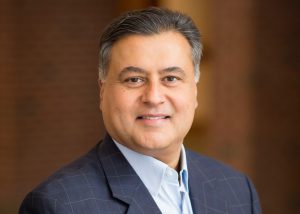 In fall of last year, details of a U of I investigation into claims of sexual misconduct against Jay Kesan were made public by the media.
Amid calls for his resignation, Kesan penned an apology letter, admitting the allegations were true and announced he'd take a voluntary unpaid leave of absence for 2019.
On December 23, law faculty and students in Urbana-Champaign received an email stating Kesan will not teach the courses he had been scheduled for this spring, instead he'll be put on leave.
The U of I has said in a statement that it will not comment on this "ongoing personnel matter" and has not said whether Kesan will be paid or allowed on campus. Kesan did not return several requests for comment.
Here is an excerpt of Christine Herman's original report from October 2018:
An investigation into allegations of sexual harassment against University of Illinois law professor Jay Kesan finds Kesan violated the university's code of conduct and violated the spirit of the university's policies prohibiting sexual harassment and sexual misconduct.
A report on the investigation, which was conducted by the Office of Diversity, Equity, and Access at the University of Illinois at Urbana-Champaign, was issued in September 2017 and recently obtained by Illinois Public Media through a Freedom of Information Act request.
The investigation began in June 2015 when a request was made by Jamelle Sharpe, associate dean for academic affairs at U of I College of Law at the time. The report states that the College had received multiple complaints regarding Kesan's interactions with female faculty members and students.
Investigators spoke with three complainants, who agreed to have ODEA investigate their claims of sexual harassment against Kesan on the condition of anonymity, and an additional 38 witnesses, including current and former students and faculty or staff members.
Editor's Note: The original post said Kesan's note was sent on December 24. It was corrected to December 23.