A new report from the University of Illinois' Institute for Government and Public Affairs identifies several ways the COVID-19 pandemic is creating challenges for health care workers and health care facilities.
The report, which is part of an initiative from the U of I System to convene dozens of faculty experts to study how COVID-19 is affecting the state, also highlights inequities within the health care workforce in Illinois that are being brought to the forefront by the current crisis.
Psychiatry professor Stevan Weine, who directs the Center for Global Health at the U of I Chicago campus, says the cross-disciplinary team shared a concern for the "unprecedented strain" being placed on health care workers and organizations by the pandemic.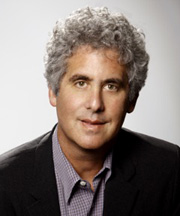 They set out to understand the nature of the problem, examine responses and help chart a path forward.
Health care workers face numerous challenges, such as living with the reality of the direct risks they face on the job and enduring the emotional and mental health toll of caring for critically ill and dying patients, sometimes without the necessary resources to protect themselves, Weine says. 
Some health care workers have been reassigned to new jobs within their organizations that they may not have had prior training for, which can be stressful. And in some instances, health workers are living apart from family members to avoid spreading COVID-19. 
Others face additional challenges related to housing, transportation and family responsibilities, including childcare.
"Some of these things are challenges health care workers always face, but some of them are new," Weine says. "At an individual level, this can add up to a lot of stress. It's the kind of stress that could lead to burnout… or traumatization."
In addition to the toll on individuals, the authors also examined how healthcare facilities are struggling financially, due to lost revenue caused by months of cancelled or postponed procedures.
IGPA Director and U of I law professor Robin Fretwell Wilson, says the economic model for organizations has completely changed for hospitals, partly due to the shift to more telehealth services, as well as the cancellation of non-emergency medical procedures.
Some hospitals have been able to tap into reserves to avoid having to lay off or furlough for employees, Wilson says.
But many hospitals, especially those that serve a higher proportion of uninsured patients and Medicaid recipients, already had very thin margins with little cash-on-hand prior to the pandemic. 
"Not every hospital has (the) flexibility and economic wherewithal to weather the immediate hits they're seeing to their own bottom lines," Wilson says.
The result is layoffs and pay cuts to employees, some of whom may have already been in a difficult financial situation due to low wages. 
The authors note that many of the lowest-paid health care workers, who are disproportionately women of color, live below the poverty line, forcing them to rely on public safety nets for food and housing.
Wilson says many of these workers also lack health insurance.
"Think about the irony of that," Wilson says. "And then think about the unfairness of (how), in this climate … members of the janitorial staff who are flipping these rooms, who are just as exposed to this as a front line nurse, don't today have health insurance."
Weine says the problems facing Illinois' health care system are due in part to a lack of preparedness at the level of our public health system and health care agencies. 
"And we see institutions … and individuals and communities paying a price for that," he says.
But the current crisis also presents opportunities to be better equipped to handle the next one.
Weine says efforts to better support both workers and struggling health systems can help prevent long-term harm. 
The report presents two case studies from the U of I Hospital and Health Sciences System for strategies to support employees on the front lines with supports such as temporary housing and emotional and mental health resources.
"We're hoping that some of the innovations that have been piloted at large hospitals with lots of resources can be transmitted to the state's critical access care hospitals," Wilson says. "We should be able to benefit from the best practices that are being developed in a very difficult time, and especially help those smaller hospitals."
Wilson says she's hopeful the IGPA's partnership with the Illinois Innovation Network will help with the transfer of knowledge and best practices across the state going forward.
This new report, in addition to previous ones focused on the economy and community and family resilience, were created at the request of U of I System President Timothy Killeen, to have experts from all three campuses convene to study the effects of the pandemic on the state.
IGPA is also working on Policy Spotlights responding to the issues raised by these reports, which will suggest potential policy approaches for state and local governments and other organizations.
Follow Christine on Twitter: @CTHerman