CHAMPAIGN – The United Way of Champaign County, a local funder, is stepping up its efforts to provide grant funding and support to organizations across the community, as needs have grown due to job layoffs and other hardships caused by the COVID-19 pandemic.
The group has raised more than a million dollars, together with the Community Foundation of East Central Illinois, to support local COVID-19 relief efforts.
The money for the Champaign County COVID-19 Relief Fund comes from two significant grants from the Illinois COVID-19 Response Fund, in addition to corporate and individual donors, says Bev Baker, the director of community impact for the United Way of Champaign County.
The funding comes at a time when many residents are struggling with housing and food insecurity, among other urgent needs, she says.
Throughout the pandemic, the local United Way chapter has been working to identify which needs are being met by federal funding, "and then trying to fill in some of the gaps where there weren't going to be other options to help organizations out," Baker says.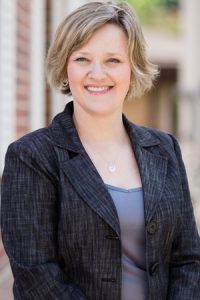 The initial focus was to get funds and services directly to residents. The United Way found the greatest unmet needs among immigrant, refugee and undocumented residents, who are left out of federal relief efforts.
Baker says early on in the pandemic, the United Way made $20,000 available to residents seeking housing assistance, through its partnership with Cunningham Township, which launched a new rental assistance program for people unable to pay rent due to layoffs. 
In an interview on The 21st show in May, Cunningham Township Supervisor Danielle Chynoweth said the rental assistance funds were being made available to residents in need, regardless of legal status.
Baker says another challenge is helping children and households get access to technology and WiFi, which was important during the school year for remote learning and continues to be a need with virtual summer programs.
Some funding has gone to local school districts providing supplemental food bags to families since schools closed in mid-March. Promise Healthy, Developmental Services Center and Rosecrance are among the more than 40 recipients of the local COVID-19 relief funds.
Baker says she remains hopeful that – despite the hurting economy – those with the ability to support the United Way and other non-profits will continue to do so.
And she says seeing the community to step up during this time gives her hope.
"I hate to use the phrase, 'We're all in this together,' but we have a lot of wonderful resources, and a lot of smart, caring people trying to do the right thing and make sure that Champaign County is healthy and well," Baker says.
Residents seeking support can reach the United Way at 2-1-1 to get matched with the right service agency, or visit the Champaign County 211 website at uwayhelps.org/211.
Christine Herman is a reporter at Illinois Public Media. Follow her on Twitter: @CTHerman