URBANA — Cars whoosh past the KEDPLASMA center on Lincoln Avenue. Brandon Olison has spent hours in the building, donating his plasma in exchange for a card pre-loaded with cash.
Olison hasn't had any side effects in the two months since he started donating.
"I've never had a side effect or anything. No bad experiences. … Never drowsy or anything," Olison says.
The Urbana City Council is considering whether to allow a second plasma collection center to settle in the city.
Octapharma Plasma is applying for a special-use permit to turn a former Save-a-Lot grocery store at 220 North Broadway Avenue into the new plasma center.
After hearing from an impassioned member of the public last week, Urbana City Council members expressed concern at their meeting that plasma collection centers encourage low-income people to sell their plasma more often than is healthy.
Last week, the council decided to postpone its vote and dive into more information on the issue at a committee meeting. This week on Monday, the council took the issue off the committee meeting agenda, since neither staff nor company representatives were present.
Mayo Clinic physicians says FDA requirements keep donors safe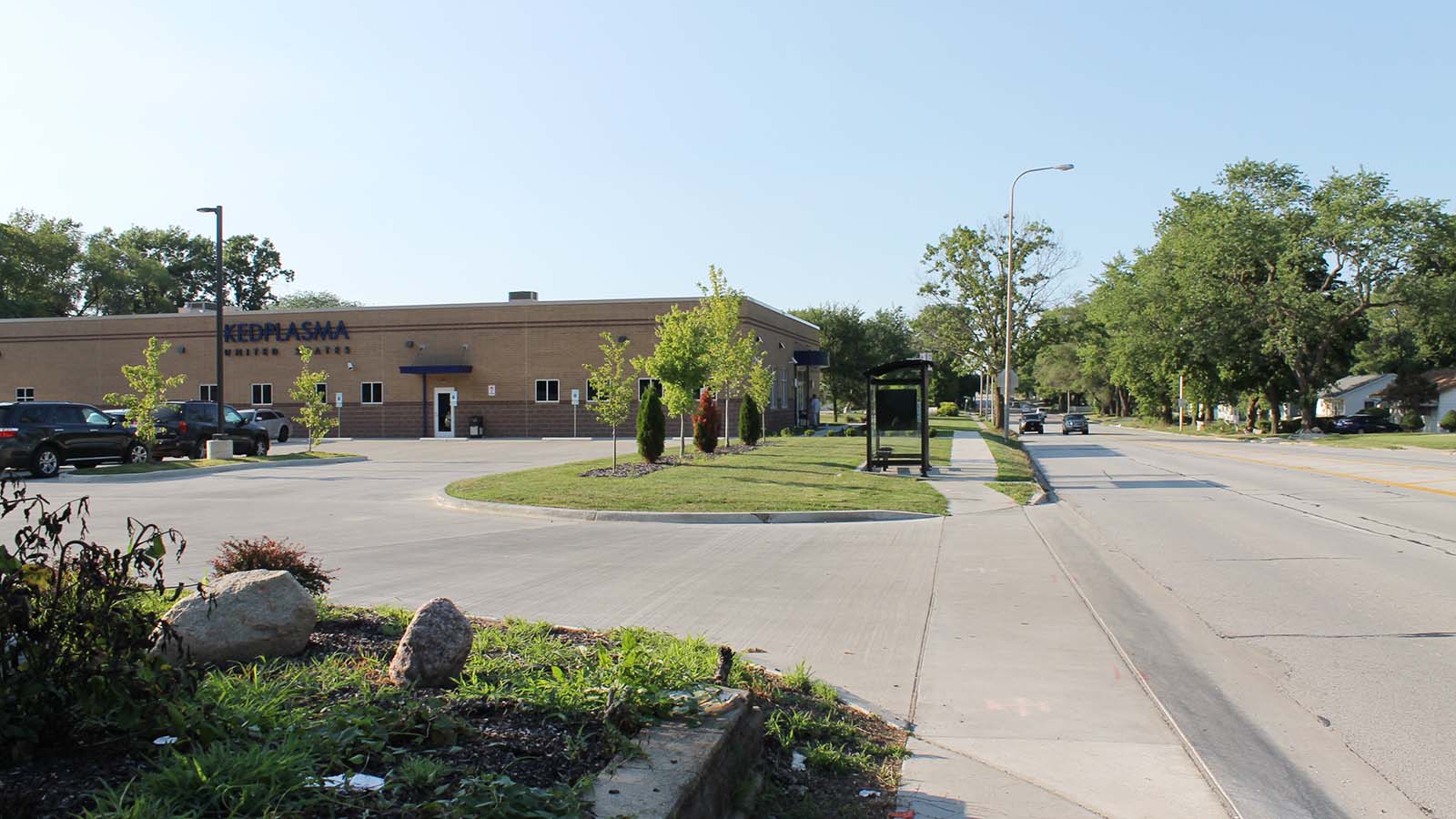 According to Mayo Clinic transfusion physician Justin Juskewitch, the Urbana City Council doesn't need to worry about residents' health impacts from plasma donation.
Juskewitch is the medical director of the Blood Donor Center and Components Laboratory at the Mayo Clinic. He donates plasma himself for use in Mayo's Rochester hospital.
He says the U.S. Food and Drug Administration requires plasma businesses to test the protein levels of frequent donors — and that keeps frequent donors safe from serious side effects.
"The plasma in a person's body contains several key components for maintaining health. One of them is albumin, which is a protein made by your liver," Juskewitch says.
"That's responsible for helping you maintain blood pressure. It also transports a lot of substances in your blood like medications or hormones."
Juskewitch says that if a donor's protein levels are too low, they cannot donate plasma as frequently.
The U.S. allows people to sell their plasma twice a week all year – much more frequently than countries in the European Union allow.
Juskewitch notes that the U.S. supplies about two-thirds of the world's plasma. Companies use that plasma for crucial medicines that keep those with blood clot disorders from bleeding out during surgeries and more.
"We use these products every single day for a group of patients where standard plasma would just not be a good option. They've created a whole lot of tools in our toolbox to help treat patients on certain medications or patients with certain blood disorders that in the past weren't able to be treated as effectively," Juskewitch says.
Donors report minimal side effects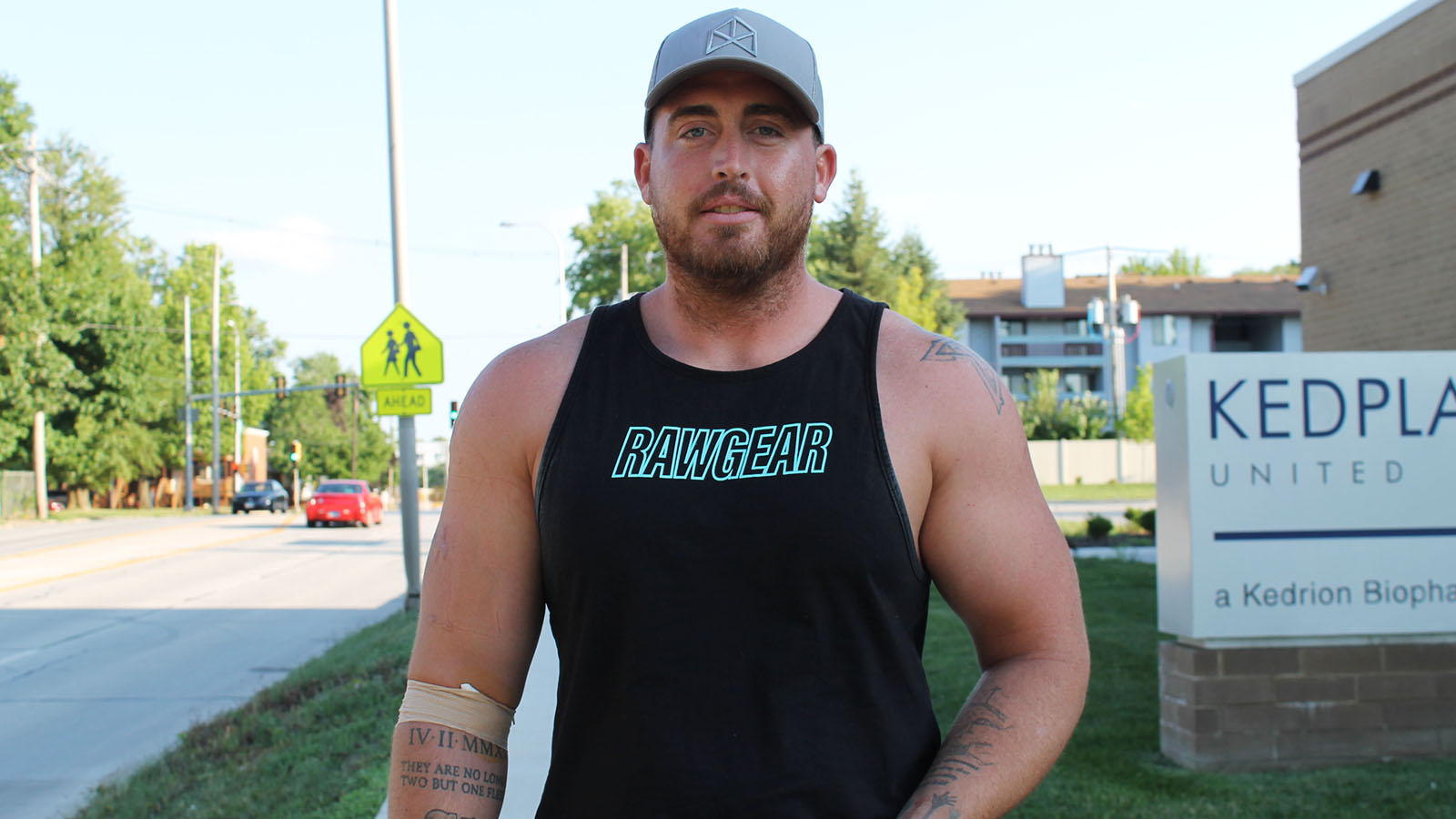 Of the three plasma donors who agree to talk to an Illinois Public Media reporter outside the KEDPLASMA building on Monday, none have experienced any major side effects from donating. The most frequent donor says she sometimes feels dizzy afterwards, similar to after a blood donation.
All appreciate both the money they receive after donating and the medical benefit their plasma brings.
Olison has used the cash cards in the past to pay for gas or urgent bills. Today, he plans to use it for an appointment with a barber.
Neither KEDPLASMA's parent company Kedrion Biopharma nor Octapharma Plasma has responded to a request for comment.
Emily Hays is a reporter for Illinois Public Media. Follow her on Twitter @amihatt.