The Urbana school board has decided not to merge its two Spanish, dual language programs into one school – Leal Elementary.
The change would have moved about 170 students in Leal Elementary School's monolingual English classes to Dr. Preston L. Williams Jr. Elementary School and other nearby schools. About 160 dual language students from DPW would have moved to Leal. 
At the District 116 Board of Education meeting on Tuesday, board members reached a consensus to keep the status quo for now. They canceled their vote on the topic, which was scheduled for next week. 
"It's incredibly painful, because last time I sat here, I really wanted this to work," said board member Lara Orr. "I wanted to say yes to those teachers I've heard from for 10 years." 
Orr worried the dual language program wouldn't have enough space to grow at Leal. Board members also said they hadn't heard enough support for the change from dual language families. 
Dual language teachers and administrators have been pushing to create a fully Spanish and English elementary school – similar to International Prep Academy in Champaign. They settled on Leal as the spot for that immersive school. 
They hoped this would improve the experience of dual language students. They say it would allow them to even out unequal class sizes and help dual language teachers collaborate better. They also wanted to ensure that Spanish-speaking students and families could communicate with anyone in the school, for example, during a crisis. 
Board members said dual language teachers should not take Tuesday's decision as a rejection of their plea for help. Multiple board members said they are interested in consolidating the dual language programs into one school in the future, potentially as part of a larger redistricting process. 
Leal parents with children in monolingual classes successfully organized to oppose the change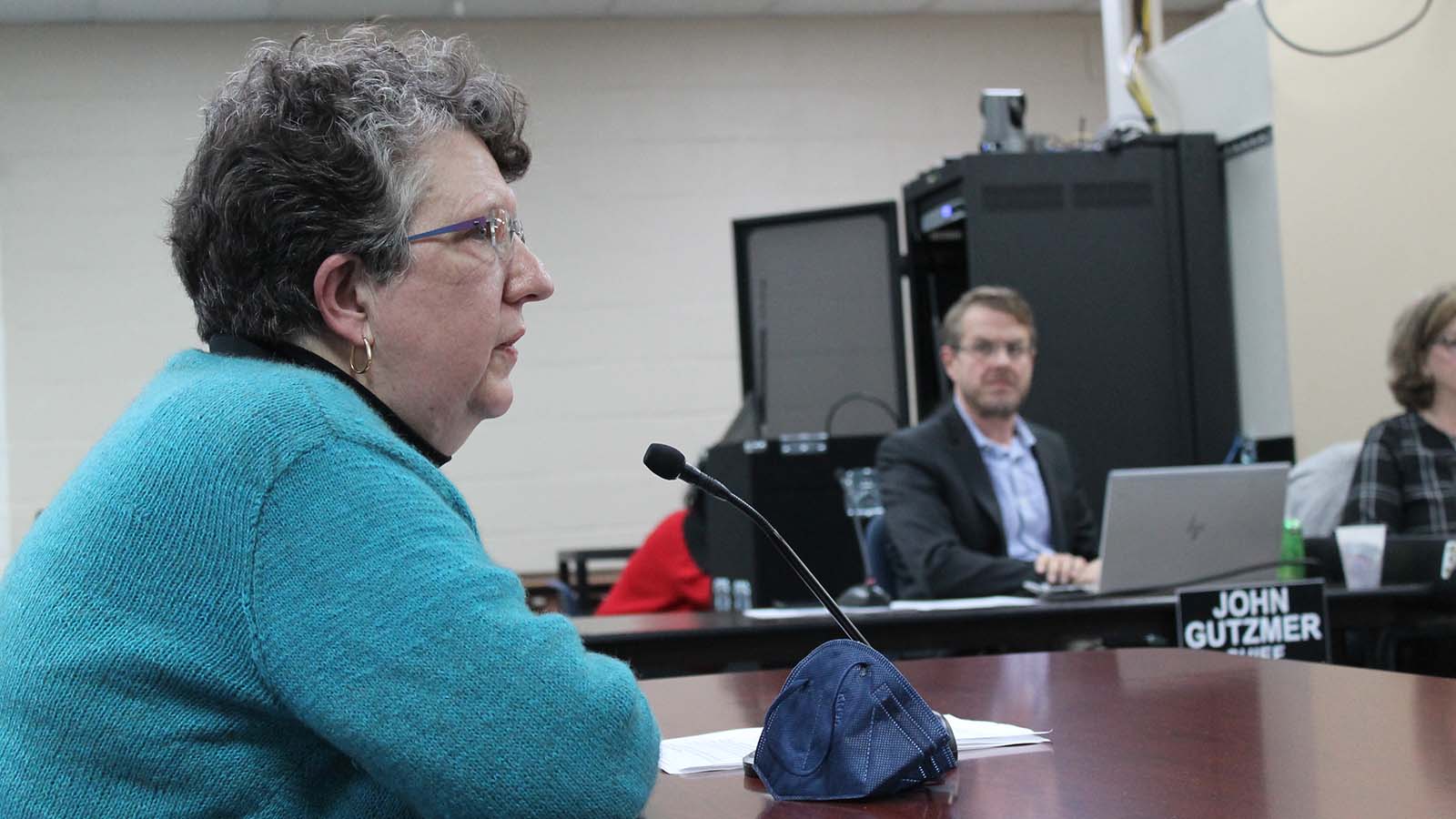 Parents of monolingual students at Leal have been organizing against changes to their school since May.
Some Spanish-speaking parents attended the first meeting on the topic back in May. Mostly white, dual language teachers have spoken at some meetings as well. 
The constant, though, has been a handful of predominantly white parents from Leal's monolingual, English program, who have spoken at every meeting on the subject. 
In October, about 650 people signed an online petition asking the school board to keep the two dual language programs separate. 
The petition says combining the programs would effectively end Leal as a neighborhood school, since many of those living near Leal would have to go elsewhere. (Many of the Spanish-speaking students who attend Leal and DPW already ride buses from other neighborhoods.)
C.K. Gunsalus authored the petition. She's the parent of former Leal students and a former District 116 board member. 
"I think that [the Board of Education] should slow down and use a process that's inclusive, that listens to people, and that is more fact and evidence based," Gunsalus said.  "They purposefully excluded monolingual parents and students who would be affected by their recommendation. That's not an inclusive process."
District 116 administrators initially put together a committee in December 2021 to evaluate the dual language program. That committee included teachers, administrators and parents in the dual language program. While not everyone on the committee agreed, the majority voted repeatedly to merge the two dual language programs. 
Since then, monolingual parents have been vocal participants in surveys and board meetings. When the school board opened its most recent survey to monolingual parents, more Leal monolingual parents responded than dual language parents. The reverse was true at Dr. Preston Williams. The district has also hosted feedback sessions in both English and Spanish that were open to all. 
When asked whether this counts as representation from monolingual parents, Gunsalus said it didn't. 
"I can't tell you the number of parents who have contacted me being afraid to speak because of retaliation if they speak. And I think that particularly for the vulnerable children, their parents are scared," Gunsalus said. 
Multiple Leal School parents and teachers have objected to the idea that those in the monolingual program at the school are more well-resourced than other schools. (This was the rationale from some in the dual language committee for choosing Leal School as the site for the combined school. A couple of the committee members said those at Leal were more likely to have the resources to move and that it would be inequitable to move students from DPW.) 
According to the Illinois State Board of Education Report Card, Leal School does have the lowest poverty rate in the district, at 54 percent. The elementary school also has the largest population of white students, at 40 percent. English language learners make up over one-third of Leal's student body. 
New Leal parents join the fight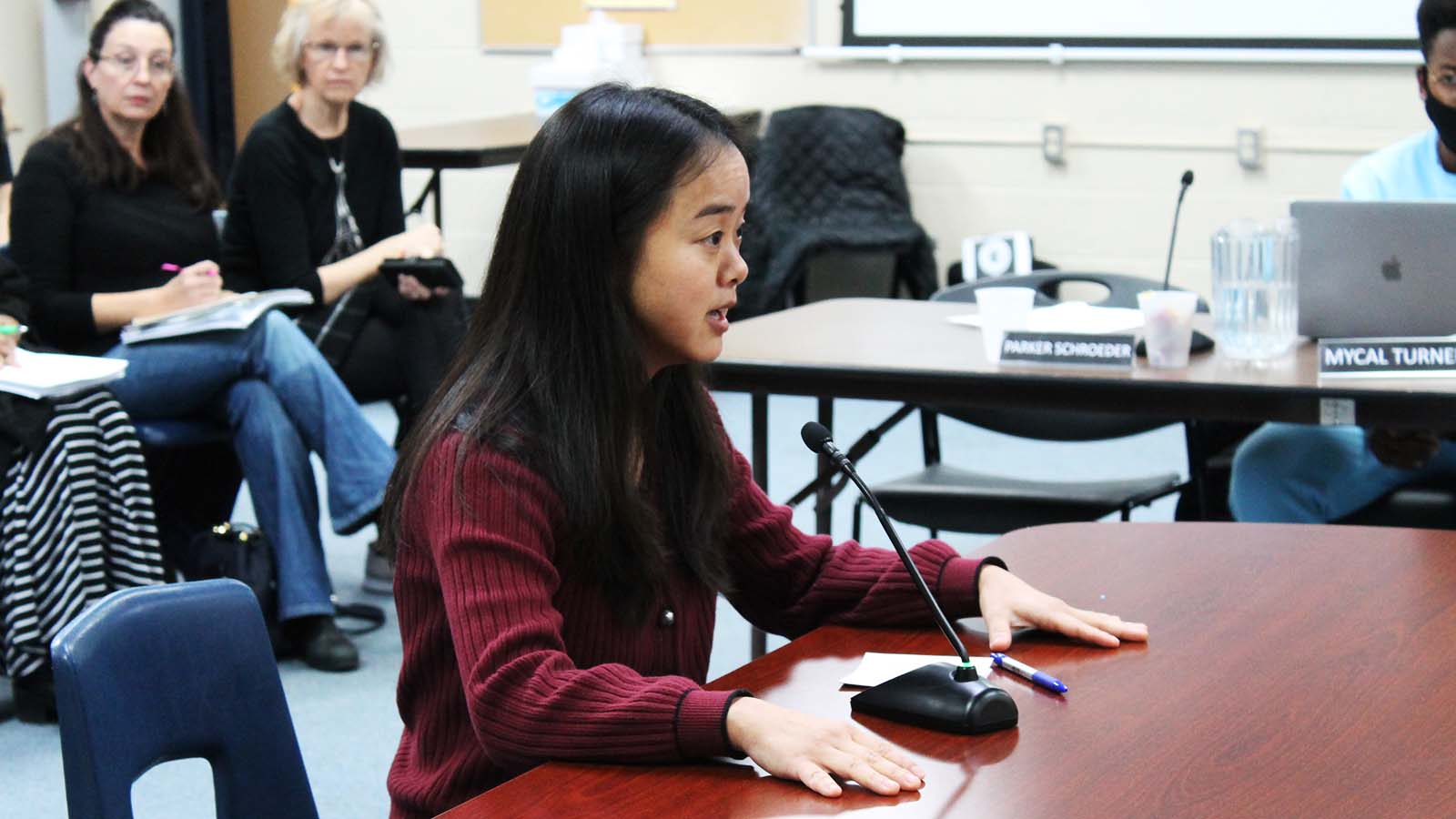 Chenxi Yu said she first learned about the controversy from the board's most recent survey of all Leal and DPW parents.
Yu moved to Urbana this year and enrolled her first grader at Leal Elementary School. She said she was shocked to receive the survey asking for her thoughts on the changes. 
"We live close to school. My daughter likes to ride her bike to school, say hi to her classmates and everyone she runs into. A neighborhood school is beautiful," Yu said. 
She's heard administrators explain that many of the Spanish-speaking students do not have a neighborhood school and have to ride a bus elsewhere.
"You can say, 'Not everyone has a neighborhood school, so we're going to take away your neighborhood school. I just don't buy into that argument," Yu said. 
A fully dual language school is a good long-term solution, according to Yu. She said International Prep Academy in Champaign impressed her. She would like to see Urbana invest in a K-8 school with room for growth in the number of dual language students. 
Now that the Urbana school board has decided not to merge the programs next fall, Yu hopes to be involved in the process to make the K-8, Spanish-English school happen.