CHICAGO – It's not quite like former Chicago Mayor Jane Byrne moving into Cabrini-Green — but Republican gubernatorial nominee Darren Bailey is now living in the former John Hancock Center, one of Chicago's most iconic high-rises, to "immerse" himself "in the culture" of a city he's repeatedly dubbed a "hellhole."
Bailey, a downstate farmer and state senator, confirmed he's living in Chicago while holding an impromptu news conference in the West Loop on Tuesday afternoon at an intersection where two tourists were mugged Monday.
"We are," Bailey said when asked if he's living in Chicago.
His campaign later confirmed to the Sun-Times that Bailey is renting at 875 N. Michigan, the 100-story high-rise once known to generations of Chicagoans as the John Hancock Center.
"I want to immerse myself in the culture," Bailey said of living in a city he's repeatedly criticized. "You can't deny there's problems here. And if we keep denying there's problems, the problems are going to get worse.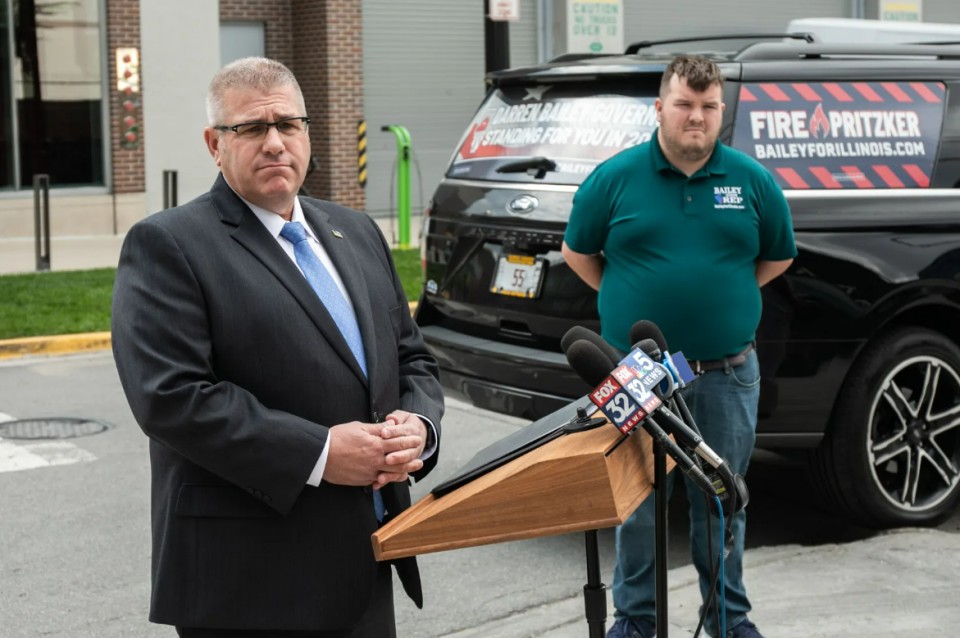 "All this whole entire journey, I have immersed myself in the culture of Illinois that I knew nothing about because I know that I must do that if we're going to lead this state and make it a great state and a great city that it deserves to be."
Bailey is now living in an area where crime is up compared to last year, according to CompStat reports through Sunday.
While murders and shootings are generally down in the city, they are up in the two police districts downtown — the 1st, which covers most of the Loop, and the 18th. The former Hancock is in the 18th, where murders are up 50% from last year and shootings are up 31%. Overall crime, which includes shootings, murders, sexual assaults, robberies, aggravated battery and other serious offenses is up 51%.
Bailey also told reporters, "Chicago is living the purge, when criminals ravage at will, and the cops stand down."
"The Purge" was a 2013 horror film in which all crimes became legal for a 12-hour period. It's also a trending topic on TikTok, where some social media users are posting false information in videos warning a "purge" will happen on Jan. 1, when the state's SAFE-T Act goes into effect.
A criminal justice package that Gov. J.B. Pritzker signed into law, the SAFE-T Act was an attempt to address longstanding public safety issues and police distrust, but it has been panned by Republicans for its provision to end cash bail. But there are no "non-detainable offenses" under the new measure, and judges will still be responsible for determining whether someone is eligible for pretrial release.
A super PAC led by conservative radio host Dan Proft is highlighting Chicago crime and the SAFE-T Act — pinning the blame for city violence on Pritzker and Mayor Lori Lightfoot. The PAC is behind a much-talked-about ad that aired during the Chicago Bears game on Sunday that features surveillance video of a Lake View woman attacked by three offenders.
The only audio heard in the ad is of the woman's piercing scream as she's attacked. Pritzker has called the ad racist and fearmongering.
But Bailey on Tuesday said he had "nothing to do with that" ad, since it is produced by People Who Play By The Rules, an independent expenditure committee that is not directly tied to the Republican's campaign, per federal campaign rules. GOP megadonor Dick Uihlein — who has given Bailey millions since he launched his campaign — has contributed $20 million to the PAC.
NBC 5 reported on Tuesday that it had pulled the ad from the airwaves, citing numerous complaints from viewers.
But Bailey said he has no problem with the ad itself.
"Whatever we need to do to raise awareness and wake people up to understand the situation with what's going on," Bailey said when asked of his personal opinion of the commercial. "Because it's real. And some parts of the city, they may not understand it."
As the ad does, Bailey pinned the blame for crime on Pritzker "and his cohorts," including Lightfoot and Cook County State's Attorney Kim Foxx.
The southern Illinois Republican also yet again called Chicago a "hellhole," a now common refrain in his campaign rhetoric. He first called it a "hellhole" during a primary debate in May, then walked back remarks a bit and called it a "great city."
But last month, Bailey told reporters at the Illinois State Fair in Springfield that he believes most Chicagoans believe they do live in a "hellhole." His remarks have prompted Chicagoans to defend their city by tweeting beautiful images of their neighborhoods, ironically including the "hellhole" label.
His disparaging remarks about the city are earning him high marks in many red parts of the state where residents say they aren't being represented by Chicago, or its Democratic politicians. In 2019, Bailey co-sponsored a House resolution to try to separate Chicago from the rest of the state.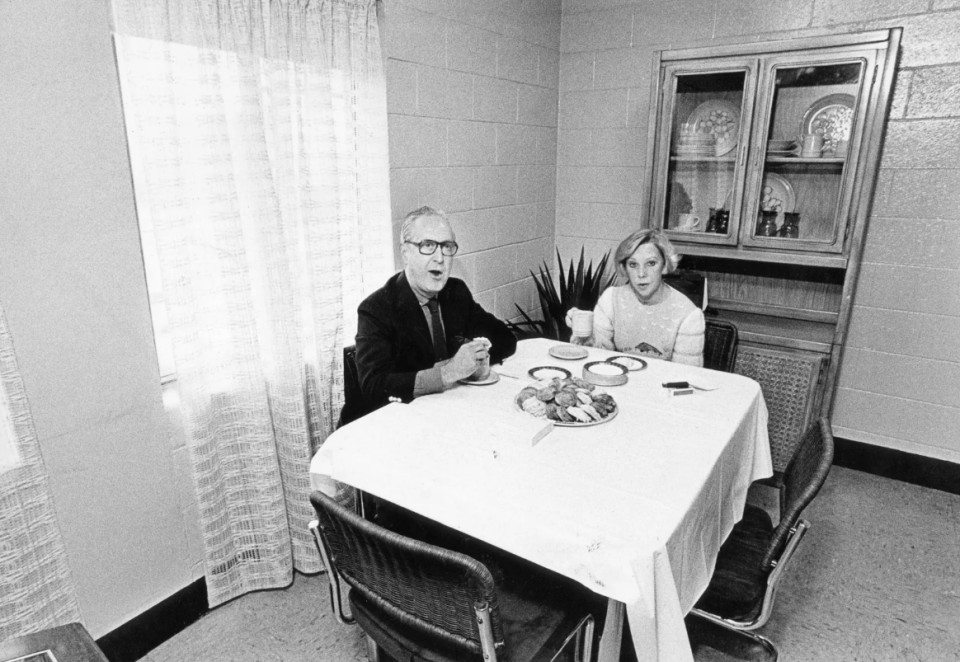 Whether he realizes it or not, Bailey is borrowing a page of sorts from the playbook of a former Chicago politician.
Byrne, who served as Chicago mayor from 1979 to 1983, famously moved into the Cabrini-Green Homes in 1981 for three weeks with her husband, Jay McMullen, and two bodyguards, as shootings and gang-related violence were on the rise.
"Living in Cabrini was not uncomfortable, but all in all it was a sobering experience," Byrne later wrote in her book "My Chicago."
Byrne's actual longtime high-rise home on East Chestnut was just around the corner from where Bailey is now staying.