CHAMPAIGN – The National Weather Service says Central Illinois could receive nearly a foot of snow and continue with subzero temperatures over the next 48 hours.
The agency declared a Winter Storm Warning for Champaign, Christian, Coles, Cumberland, Douglas, Edgar, Effingham, Macon, Moultrie, Piatt, Sangamon and Shelby Counties from Sunday at 6:00 p.m. until Tuesday at 6:00 a.m.
Meterologists are forecasting accumulations of snow up to 10″ and wind chills as low as 20 below zero. Hazardous driving conditions are also predicted. The Champaign-Urbana has not been above freezing since February 5.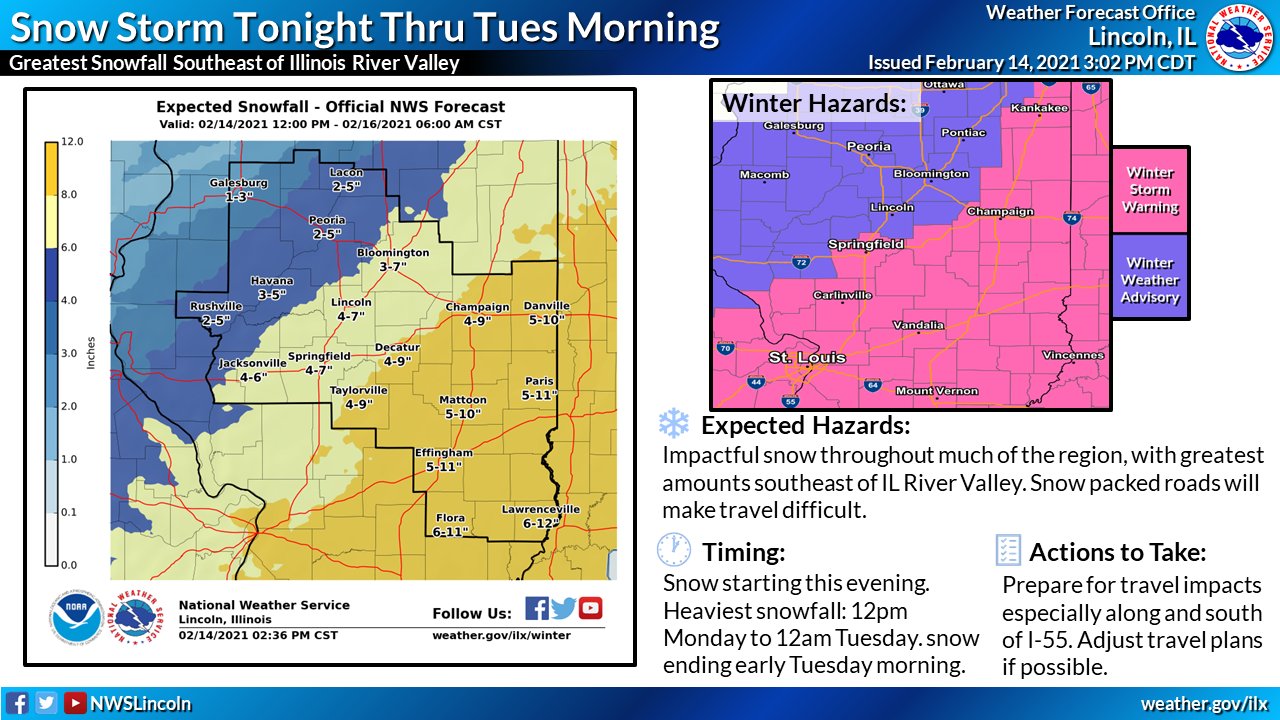 Wintry weather is forecast for much of the U.S., with freezing temperatures expected to dip as snow falls as far south as Texas' Gulf Coast. Marc Chenard, a meteorologist with the National Weather Service's Weather Prediction Center, says cold air that far south is unusual. He says significant ice and up to 12 inches of snow are expected across parts of the southern Plains on Sunday and into Monday, with the most expected near the Oklahoma-Texas border. Chenard says sleet and freezing rain are forecast further south. – Associated Press