URBANA – Students learn in both French and English at Yankee Ridge Elementary School on the south side of Urbana.
Yankee Ridge hosts Urbana School District 116's only French dual-language program.
"It's not just beneficial to our students who are learning English," said Yankee Ridge principal Mykah Jackson. "It's also important for our students who are learning French. And I'm just glad that we have the opportunity to have the program here." 
Champaign Unit 4 also has a French dual-language program, housed at Stratton Academy of the Arts.
According to a report from the U.S. Department of Education, only nine states had French dual-language programs by 2017. The model overall has been growing in popularity among school districts over the past two decades.
In dual-language programs, students aim to become fluent and literate in both English and another language.
States are most likely to have Spanish dual-language programs, followed by Mandarin and then French, according to the Department of Education.
Some students learn to speak French, some learn English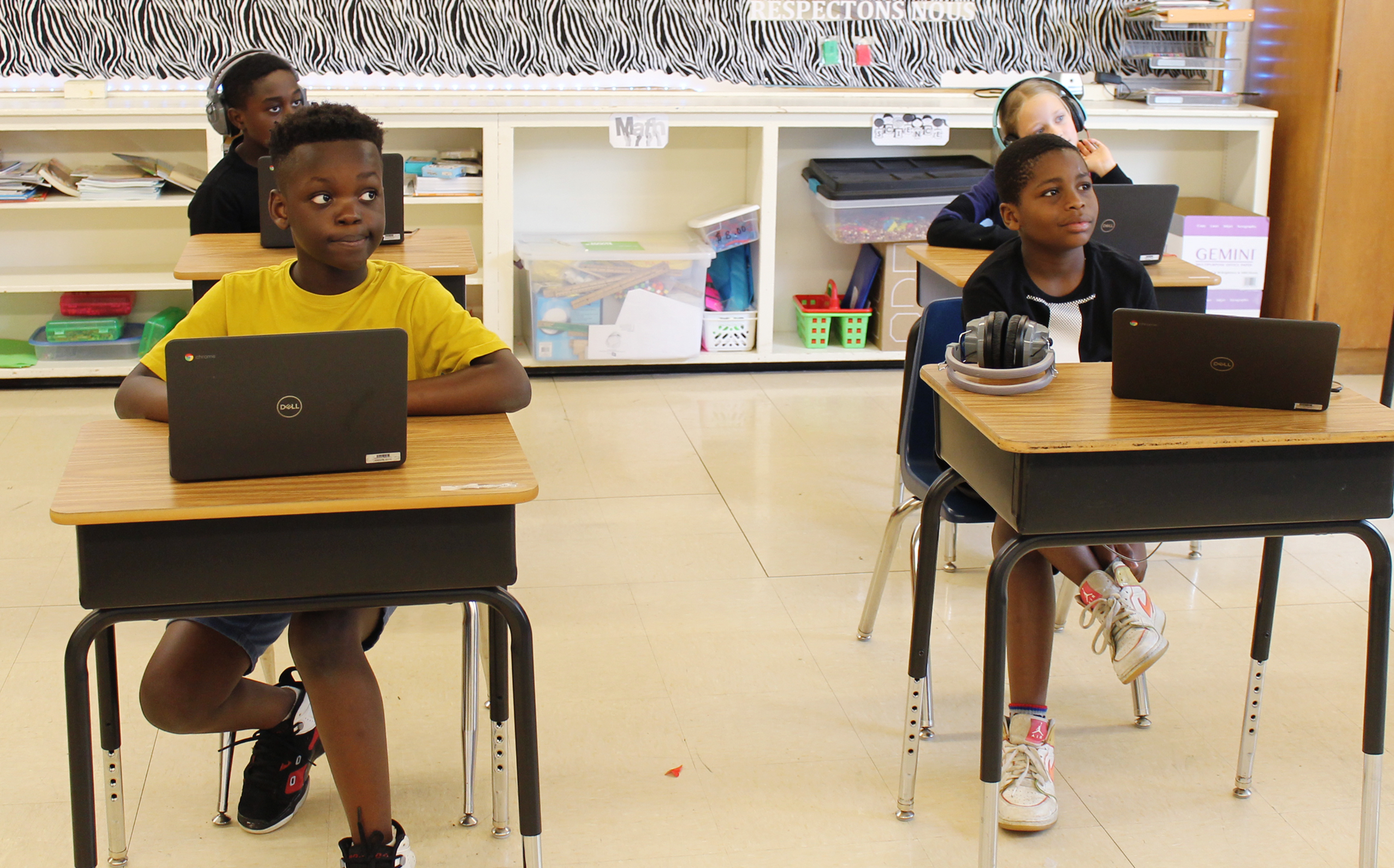 Yankee Ridge's program is a two-way immersion program, meaning it serves both English native speakers and students who speak French at home. Students spend half the day learning math, reading and other subjects in French and the other half taking subjects in English.
District 116 began the program in 2018 to serve Francophone immigrants settling in Urbana.
"It's so philosophically important to us that kids maintain their native languages, as well as acquiring additional languages. So we were looking at doing more of a program that really facilitated that goal. And the best program for that is dual-language," says District 116 Director of Multilingual Programs Guadalupe Ricconi.
Ricconi says the district decided on Yankee Ridge as closest to where most Francophone students lived. The school had just renovated too and had enough space for the program.
The program started with two dual-language classes, one for kindergarteners and one for first graders.
Now, over 80 students from kindergarten to fourth grade participate in the program. Most are native French speakers. Within that group, the majority of students are Congolese-American.
Yankee Ridge's first dual-language kindergarteners are now in third grade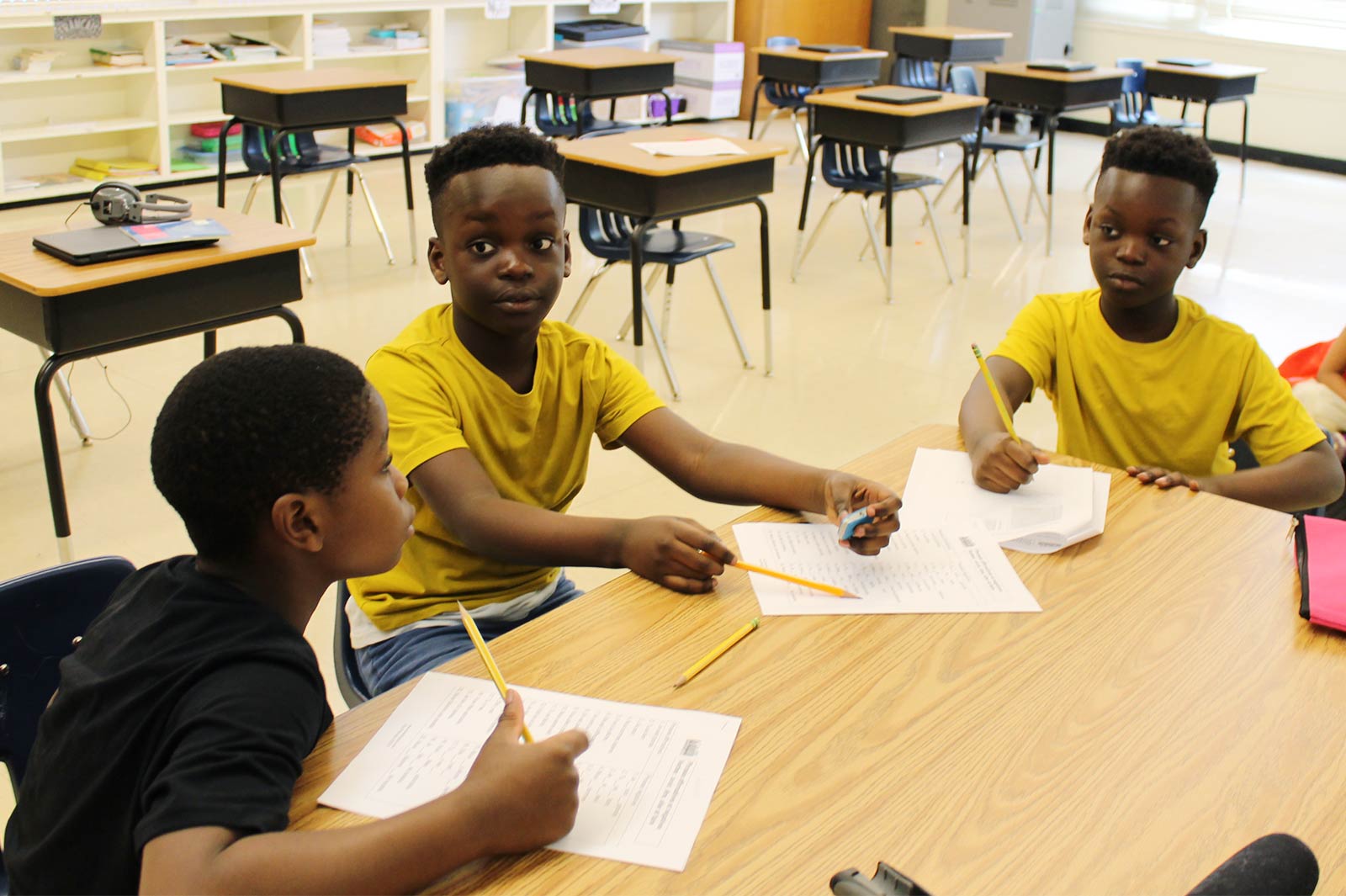 The third graders in Yankee Ridge dual-language teacher John Matanda Tshipama's class have been learning together since kindergarten. Every student can answer Matanda Tshipama's questions in either French or English.
Matanda Tshipama says this bilingualism opens career paths for the students. It also promotes tolerance, he says.
"The person that can speak more than one language or two languages has an open mind. And then he can learn from cultures – he can learn from everyone," Matanda Tshipama says.
Third-grader Ariel Tembo Likya has seen this tolerance in practice. He says the program has helped him both learn English and find friends.
"I used to get bullied, because I only knew how to speak French. And then I came to this school and we have French and English, so it was good for me. I got taught. Now I speak English better," Tembo Likya says.
Emily Hays is a reporter for Illinois Public Media. Follow her on Twitter @amihatt.