CHICAGO — The Illinois Department of Public Health (IDPH) announced 1,980 new cases of COVID-19 Monday. That brings the state's total to 45,883. The state saw 50 deaths in the last day, bringing total fatalities to 1,983.
Gov. J.B. Pritzker (D-Illinois) also responded to news that an Illinois judge had ruled against the extended stay-at-home order.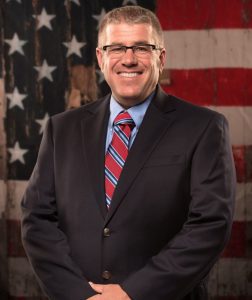 Clay County Circuit Court Judge Michael McHaney ruled in favor of State Representative Darren Bailey (R-Xenia), who filed a lawsuit against the governor for extending the stay-at-home order through May.
Bailey claims in the lawsuit filed Thursday that Pritzker has exceeded his authority and is violating the civil rights of the state's residents. Bailey says his constituents are ready to return to work and resume a normal life.
Pritzker called the ruling "insulting" and "dangerous," and said he would try to get it overturned. He also accused Bailey of being "blindly devoted to ideology and the pursuit of personal celebrity."
The ruling only applies to Rep. Bailey, who filed the lawsuit as an individual, but it could open the door to other legal challenges against the governor's order.
Pritzker urged people to continue to stay home.
The current order that runs through April 30 is not affected. 
The governor says he'll appeal the decision. A hearing is scheduled for next week. 
In response to the judge's ruling, House Speaker Michael J. Madigan (D) released the following statement:
"Like Governor Pritzker, I find Representative Bailey's lawsuit to be extremely reckless, at a time we can least afford it. The governor's actions have consistently reflected an understanding that, as we face this crisis, we must be guided by what is right – not what is easy, comfortable or expedient. Clearly, we cannot say the same for all the leaders of our state."
IDPH also noted six additional COVID-19 symptoms, announced by the CDC. Those include chills, repeated shaking with chills, muscle pain, headache, sore throat and new loss of taste or smell.