URBANA – The Urbana school board will reconsider in January how to establish a fully dual-language elementary school for Spanish and English.
This comes after renewed pressure from dual language teachers and families. The district currently has two schools with partial-building, dual-language programs.
"White privileged families and community members can and do fight for justice every day," District 116 Director of Multilingual Programs Guadalupe Ricconi told the school board at its meeting this past Tuesday. "But even with those few families in our corner, the loudest voices with power and privilege in Urbana continue to drive the decisions made in this community. " 
At the Urbana Board of Education meeting on December 6, the school board decided not to combine its Spanish-English dual language programs at Dr. Preston L. Williams Jr. and Leal elementaries next fall. They left open the possibility of creating one school in the future but said nothing concrete about when or where.
At the meeting this past Tuesday, over a dozen dual language families and teachers showed up to give board members a deadline. Some noted that only some board members are running for reelection in April, so a new board will take a long time to catch up on the issue.
The recommendation to create one bilingual school came from a committee of dual language teachers, parents and administrators. Under the recommendation, that school would be housed at Leal, and Leal students not in the dual language program would be moved to other nearby schools.
The opposition to change has come from parents of students in Leal's English-only classes – particularly white parents and neighbors from the relatively wealthy neighborhoods around Leal. Some say they want one bilingual school eventually, just not next year.
"While you have all kept the committee very focused on reviewing historical data on the history of the program, I personally failed to recognize the historical data regarding communities of color and how we rarely win against privileged white communities," Ricconi said.
Urbana school board plans to reopen conversation in January
At the end of their meeting this past Tuesday, the school board responded to concerns from dual language teachers and families. The board decided to put the issue back on their agenda in January.
Much of the hesitation from board members the previous week had been about logistical questions raised by Leal monolingual parents, like whether there was enough space for a dual language school to grow at Leal.
Board President Paul Poulosky said the board needs to move forward and figure those questions out itself.
"We put charges on the Dual Language Committee that weren't in its charge. It's not their responsibility to come up with a transition plan. It's not their responsibility to do facilities planning. That's our charge. And I'd like to see us do that in a comprehensive fashion next month," Poulosky said.
Some members suggested proper planning will take three years, but the board agreed to at least start next month.
Latino families gain new unity
Latino parents and activists were unified in their message to the school board at last Tuesday's meeting: they said Latino families do want one, fully Spanish and English school in Urbana — and they want the school board to commit to that before new board members are elected in April.
"Sometimes it feels like the community has an easy time coming together to celebrate but it's harder to come together to fight for something for the good of all people," says parent Norma Hernandez.
Just over half of Latino families surveyed by the district supported combining the two dual language programs into one building at Leal Elementary. The other responses were split between being neutral (9 out of 41 responses), opposing the suggestion (7/41) and not having enough information to answer (3/41). 
Hernandez has two children in the dual language program at Dr. Williams. She speaks Spanish more comfortably than English and provided an interview with Illinois Public Media with translation help from a dual language teacher.
She says while initially unsure about moving her child, she now supports what dual language teachers want.
"If our teachers and people who are educating our children are saying this is something that needs to happen, this is something that we need to come together for," she said.
Since last week, Latino parents have formed a new Bilingual Parent Advisory Committee, which will be autonomous from the district and will help shape bilingual education in the district. The committee is required by the state for districts with bilingual programs. A previous advisory committee had been largely inactive.
Why do dual language teachers want one bilingual school?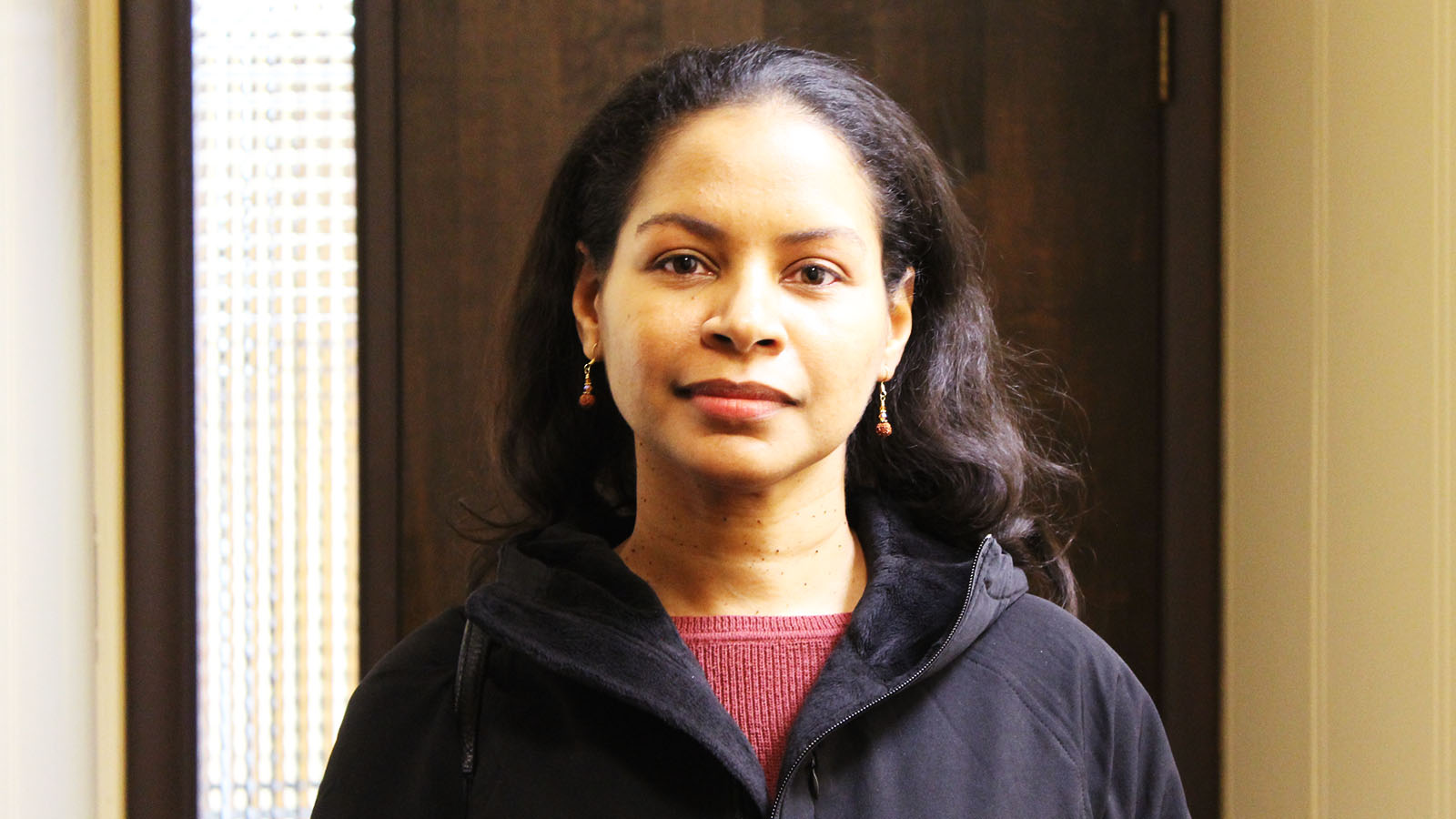 District 116's dual language teachers want one, fully bilingual school, because they say that will help them share workloads and keep class sizes manageable.
Sherry Gittens teaches bilingual kindergarten classes at Dr. Williams. She has personal experience with how isolating it feels to be in a partially bilingual school.
She was the only bilingual kindergarten teacher at Dr. Williams last year. The only teachers she could plan with during the day were monolingual kindergarten teachers. Their materials were different than hers, so she had to do extra work on her own.
Then her class of 20 kids grew during the year, and the large number of students became overwhelming for one teacher.
Gittens has seen fellow bilingual teachers resign over the years and take jobs at the whole-building dual language program at the Champaign Unit 4 District's International Prep Academy. She has considered leaving herself.
"When you have a neighboring school that has all of what you want in your district, it makes it tough," Gittens says.
Updated: This article was updated on Dec. 19 with survey data on what Latino families think about combining schools. 
Emily Hays is a reporter for Illinois Public Media. Follow her on Twitter @amihatt.