CHAMPAIGN – Champaign Unit 4 School District teachers voted 76 percent to 24 percent on Tuesday to ratify their new contract, rather than go on strike.
The contract would lengthen the school day, something the Unit 4 Board of Education has pushed but teachers say will burn them out.
Champaign Federation of Teachers co-president Mike Sitch told Illinois Newsroom that teachers agreed to the extension with hesitation.
"I think it's really important that when the board and the administration see the results of the vote that they know that their people aren't okay," Sitch said.
Sitch said Champaign teachers often feel their job is impossible. They need volunteers and new hires to help fill vacancies, and they need students to have more opportunities to thrive outside of the school day. Sitch offered the example of students cut from sports teams who have nowhere else to play.
Sitch said he cannot confirm the contents of the contract until the Board of Education votes on it on April 11.
A draft version of the contract obtained by Illinois Newsroom extends the elementary school day for students by 35 minutes and for teachers by 5 minutes, starting in the fall of 2023.
The Unit 4 Board of Education declined to comment.
Teachers say they're hurt and exhausted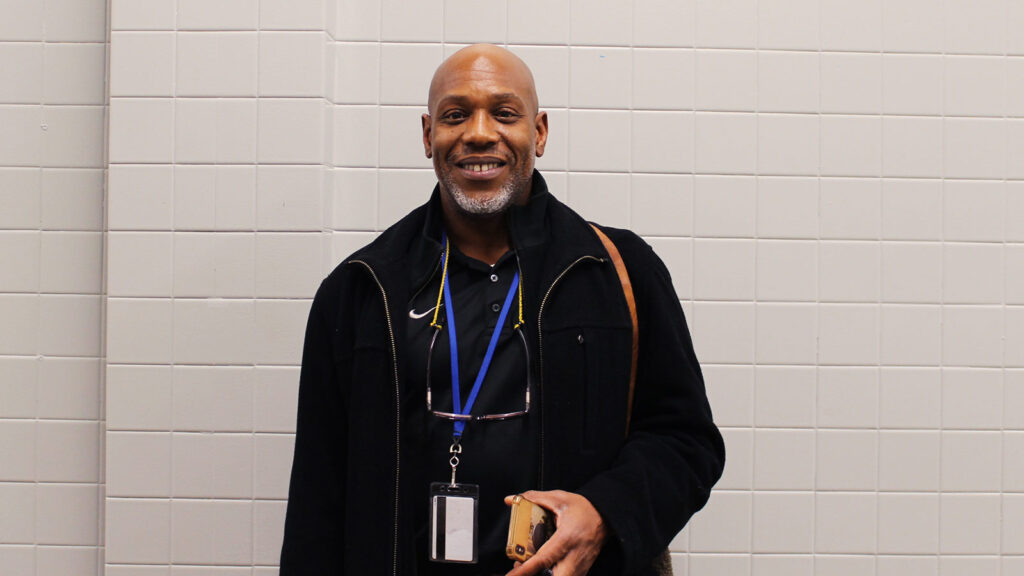 Roughly 700 teachers assembled at Champaign's Centennial High School on Tuesday to vote on their next contract. The Champaign Federation of Teachers membership totals around 850 to 900 people.
Teacher after teacher ducked past this reporter after casting their ballots, saying they didn't want to talk on record. It was a contrast to the Champaign Federation of Teachers vote in January to allow a strike. Then, those with time were willing to talk and almost celebrated the show of support for elementary school teachers.
One teacher, who agreed to speak only anonymously, said some comments from the board made her feel unwelcome as an employee. She added that she heard hurtful comments made to the board as well.
"The word I want to use is 'despised', I think is how it has felt. Even if that's not the intention, because we all can get heated when we're upset. And I do think in the end, everyone wants what's best for the kids," she said.
She said some comments painted 90 percent of teachers as racist, for voting to strike rather than approve earlier offers.
In its few public comments, the school board has argued for extending the day to provide more in-depth instruction and close achievement gaps between students.
Teachers have responded that there are more effective ways to advance racial equity in school, starting with updating curricula.
"The school board really dug its heels into what they wanted. And really, from our perspective as teachers, it was less about what is truly right and research-based but more an ideology," said Novak Academy teacher Christopher Schultz.
Schultz did vote for the contract, because he appreciated what the union was able to negotiate into the compromise. He said that striking would have hurt students, parents and teachers. He thought a strike would increase toxic, political jibes between sides — a problem he said the process has mostly avoided so far.
Stratton art teacher Priscilla Putman also voted for the contract, with reservations. She said she is already exhausted and is worried about teachers burning out with the longer day.
"Sometimes you ask yourself — can I do this again? Can I do this another year? And the last two, three years have or two and a half years have felt more like every week. On Sunday night – can I do this again?" Putman said.
Emily Hays is a reporter for Illinois Public Media. Follow her on Twitter @amihatt.