CHAMPAIGN – After parent backlash, the Champaign Unit 4 school board has a new option for further desegregating schools – keeping student placements mostly the same.
Consulting firm Cooperative Strategies presented this new option to the Unit 4 Board of Education on Monday. The board hired the consulting firm to improve racial and class equity in the district's "schools of choice" process.
"We heard it. 'Diversity in schools is important. We want change but not at this scale and not this quickly,'" says Cooperative Strategies executive director David Sturtz.
A new survey went out to families on Tuesday on this option and an old option that would provide more change.
The school board is scheduled to vote on January 23.
What changes in Cooperative Strategies' new option?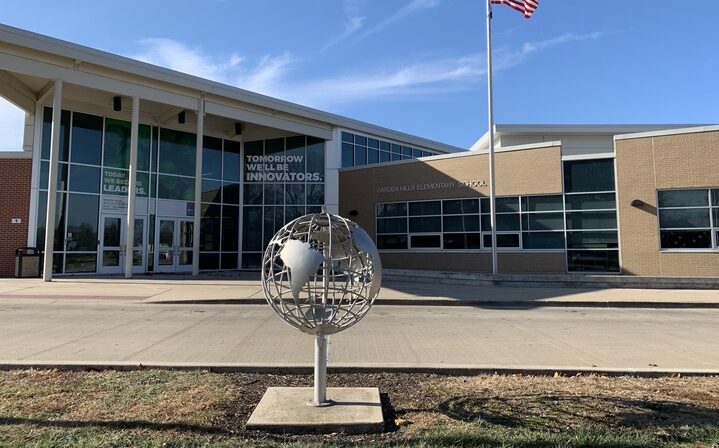 The new option would change some ways the district runs. It would add full-day pre-kindergarten to both Garden Hills Elementary and International Prep Academy. Garden Hills would add sixth through eighth grades, as is the model at IPA.
This idea would help longstanding space issues at Unit 4 middle schools, according to school board members Heather Vazquez and Chris Kloeppel.
Currently, Unit 4 does not have any pre-kindergarten classes that run for a full school day. The existing pre-K program is housed at the Champaign Early Childhood Center and not at any elementary schools.
The district would also eliminate the shorter summers and longer mid-year breaks — or "balanced calendar" — that operates at Barkstall and Kenwood. Instead, every school would get a fall break.
Middle school assignments would also change for Carrie Busey and Booker T. Washington graduates. The district plans to allow siblings who would have gone to middle school together to stay together.
Otherwise, this option would continue sorting students through its current choice process. Cooperative Strategies is suggesting the district set aside more seats for late applicants to improve access for working families and families of color.
What changes in the old, "cluster" option?
Families have already voted on the old option. Parents could only choose between four schools instead of 12, based on where they lived. Each of these "clusters" of schools would be fully desegregated.
After hearing from families and staff, Cooperative Strategies suggested removing International Prep Academy and some seats at Stratton from this choice process. This would allow both schools to continue to offer bilingual education for students learning English.
While the first option would impact less than 10 percent of students, according to Sturtz, the clusters option would move up to two-thirds of students.
"To force significant change in terms of student diversity through any changes in assignment, it necessitates quite a bit of disruption," Sturtz says.
Cooperative Strategies first presented options for desegregating Unit 4 schools in September. Since then, many parents have strongly opposed those options. White parents and parents from Savoy have most visibly led the opposition, but none of the options have earned much support in surveys.
Emily Hays is a reporter for Illinois Public Media. Follow her on Twitter @amihatt.